A Snow White Christmas
Large Cast Christmas Musical Play for Kids to Perform

Fun Fairy Tale Musical for Christmas
A Snow White Christmas

Cast: 32 (3M, 2-3F, others M/F), kids
Time: about 45 minutes
Multiple casting for largest roles
Script shows line counts, transitions
CD: sound FX, sing-a-long Christmas music
Audience: primary-intermediate, families

Cast List, Sound Cues, Script Sample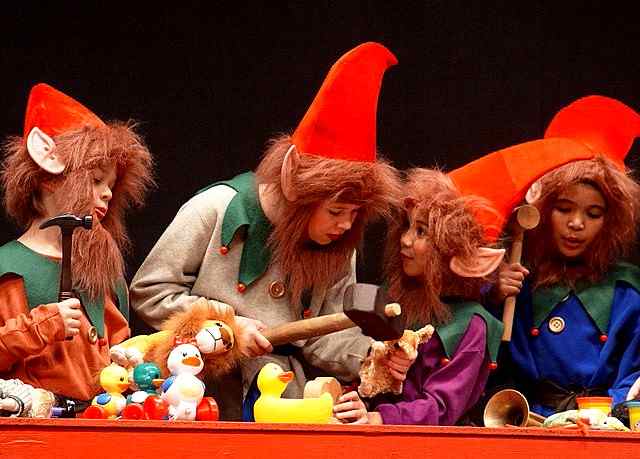 A Snow White Christmas
Cast: 32 (3M, 2-3F, others M/F), kids
Time: about 45 minutes
Multiple casting for largest roles
Script shows line counts, transitions
CD: sound FX, sing-a-long Christmas music
Audience: primary-intermediate, families

Cast List, Sound Cues, Script Sample


Snow White Christmas Musical! Just for Kids!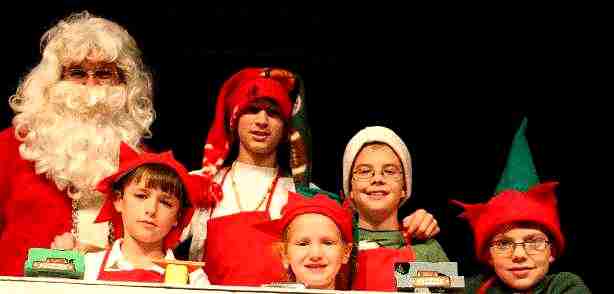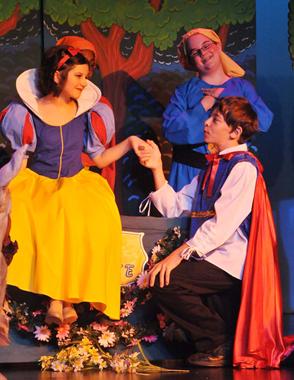 Ascension Theatre, Gonzalez LA - Ursuline Academy New Orleans
Teachers, this is what you're looking for! Everyone's favorite fairy tale turned into a Christmas Play for kids. Perfect for your school's special Holiday Celebration.
Fun Fairy Tale Musical for Christmas



Queens & Huntsman - Cario Middle School, Mt. Pleasant, NC

"This is my second play from your company and it is a breeze to direct."
Karen McCafferty, R.D. Wood Elementary School, Millville, NJ

---
Great Musical Playscript for Lots of Kids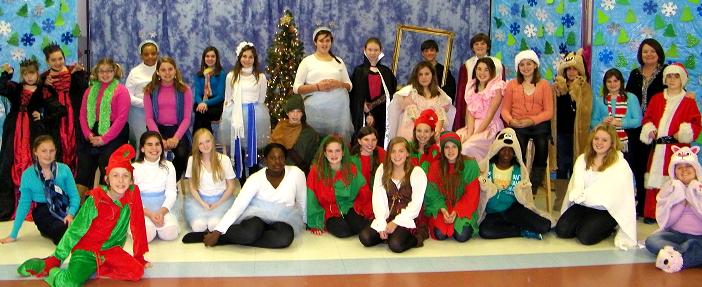 Large Cast Snow White, Cario Middle School, Mt. Pleasant, NC
In this A Snow White Christmas script, Santa himself arrives on stage to tell everyone about a terrible problem: The Wicked Queen hates Christmas and is plotting against Snow White because she brings the lovely winter snow.
"Ideal For Our Large School!"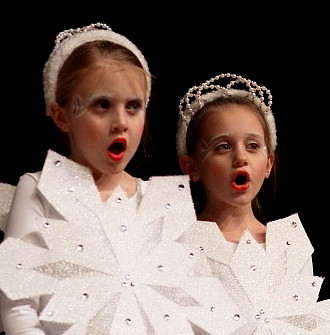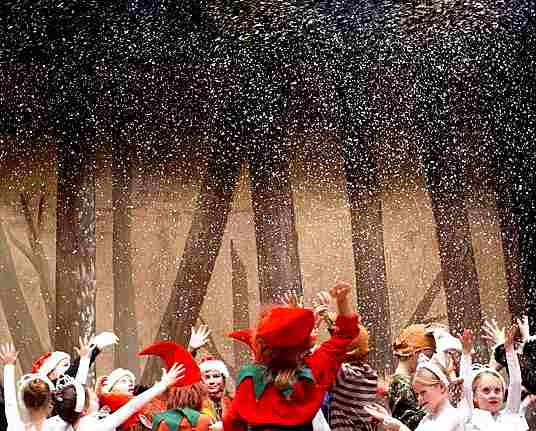 Snowflakes sing to bring the snow! Everyone celebrates the snow!
Bremerton Community Junior Theatre, WA
---
"Snow White Christmas Was a Huge Success!"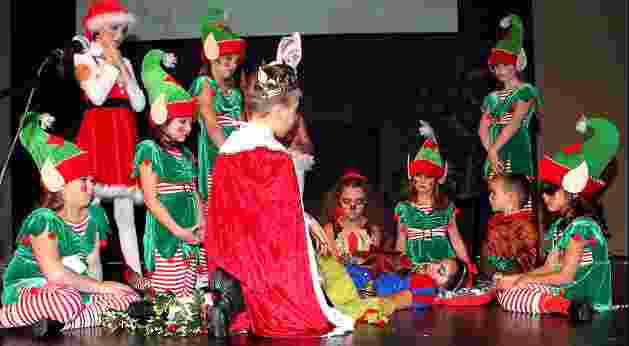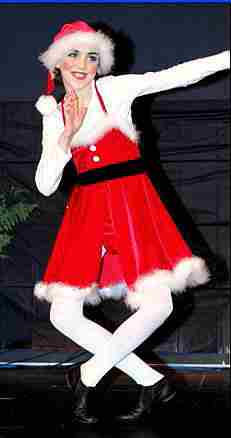 Prince Charming saves Snow White and brings snow back to the forest.
Young performers become Snowflakes, Forest Animals and even Seven Christmas Elves! Tricked into taking a bite of the poisoned apple, the lovely Snow White sleeps until Prince Charming awakens her with "love's first kiss". At last the snow falls and Christmas comes to the forest making for...
A Very Happy Holiday Ending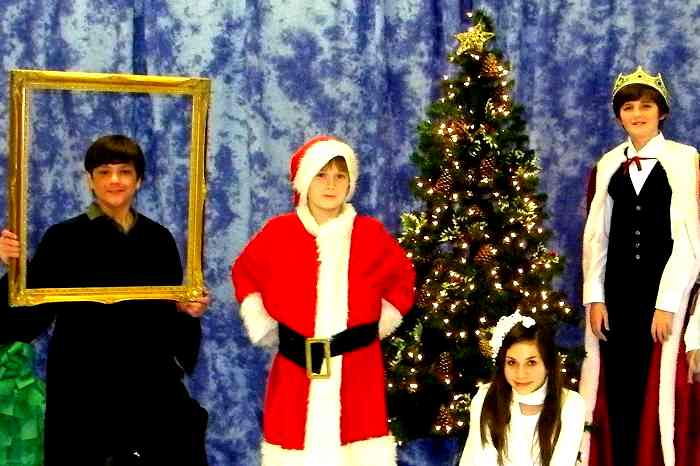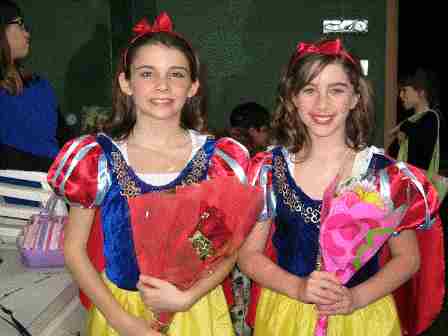 Cario Middle School, NC - Columbia Children's Theatre, MD

---

Solano Youth Theatre

Easy for Kids to Learn, Perform and Enjoy

"It was a hit! I think you will be amazed at what these youngsters were able to do. We also included our special ed students and all those with disabilities."
Suzan Cambridge, Teacher, Leadership Through Drama, Glenwood, IA
---
Audience Participation!
"A Snow White Christmas was a huge success! For the last two years, we have selected your holiday plays; the opportunity to provide so many students a part in your large cast plays is ideal for our large middle school."
Joni McLeod, Cario Middle School, Mount Pleasant, SC
Freedom to Adapt to Your Needs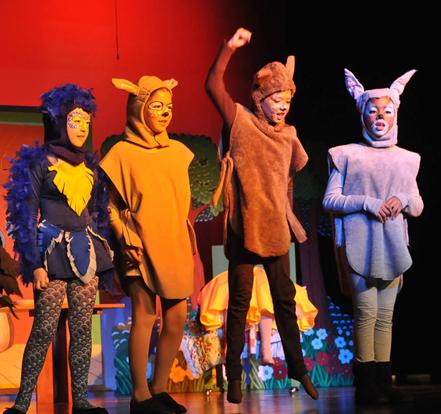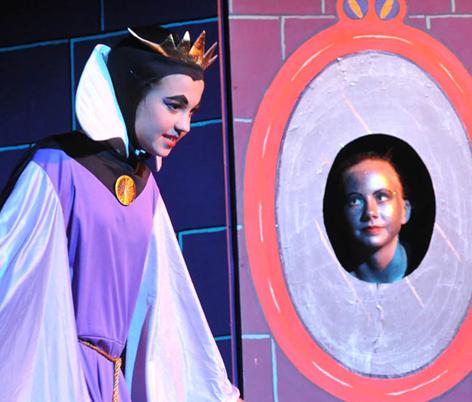 R.D. Wood Elementary School, Millville, NJ
---
Easy for Young Kids to Memorize Lines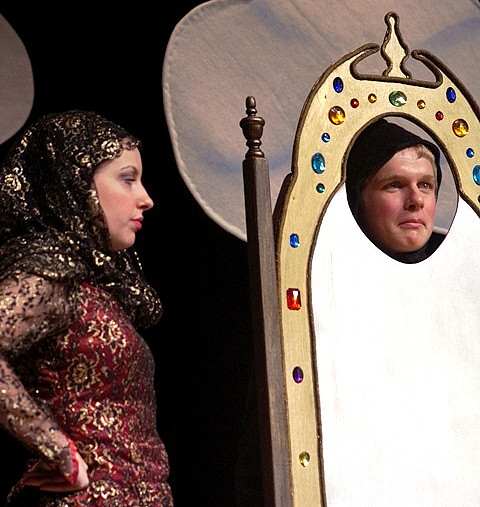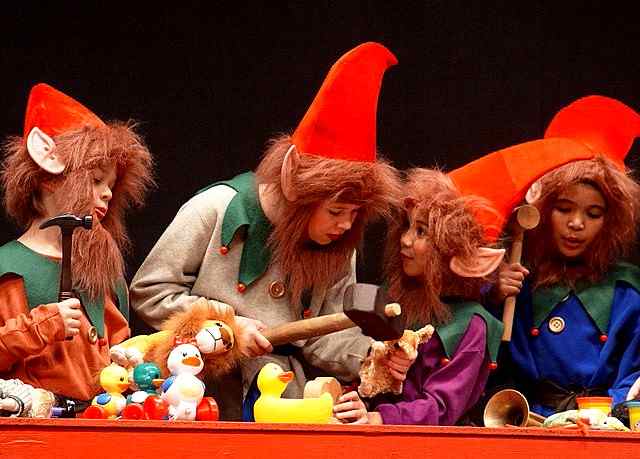 Bremerton Community Youth Theatre, WA
Adapted for Young Performers: Speeches and vocabulary are appropriate for child performers ages 6 - 12. Simple dialogue, easy for kids to memorize.

A Flexible Cast of 32 Students: (Doubling and extras possible.) Every role has at least three spoken lines.

Snow White and Other Large parts are divided so that no one child becomes the "star".

About 40-45 minutes long: Long enough to be a substantial project and short enough to accommodate your teaching schedule.

Easy costumes and scenery: Many suggestions on how to create or find what you need to make a great looking production without breaking your budget.

---

"I LOVE your scripts and the kids do too. It makes life so much easier especially for our small school where I have huge turnouts for drama. Your scripts can make stars out of kids!"
Keith Wagner, Principal, St. Paul School, Leesburg, FL
Excellent Play for Schools and Theatres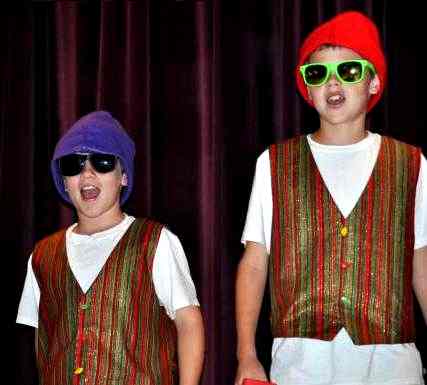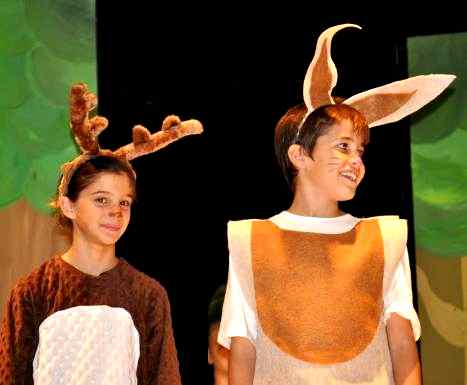 Gellett Elementary School, Sarasota, FL

---
Internet Music Resources: Karaoke CDs & Sheet Music







Click to search Internet for karaoke cds or sheet music