Jack and the Beanstalk
Large Cast School Musical Play for Kids to Perform
American Mountain Musical for Kids
Jack and the Beanstalk

Cast: 25 (all can be M/F), kids
Time: about 40-45 minutes
Multiple casting for largest roles
Script shows line counts, transitions
CD: sound FX, sing-a-long music
Audience: primary-elementary, families

Cast List, Sound Cues, Script Sample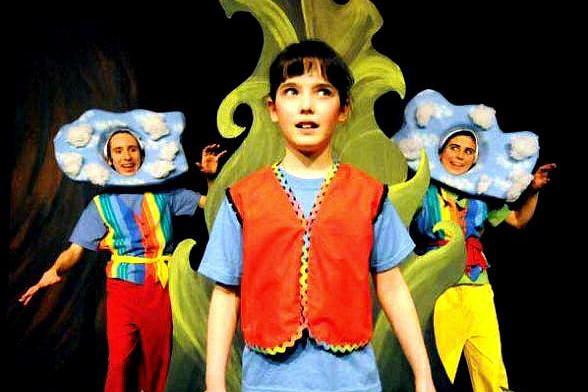 Jack and the Beanstalk
Cast: 25 (all can be M/F), kids
Time: about 40-45 minutes
Multiple casting for largest roles
Script shows line counts, transitions
CD: sound FX, sing-a-long music
Audience: primary-elementary, families

Cast List, Sound Cues, Script Sample


Fee! Fie! Foe! FUN!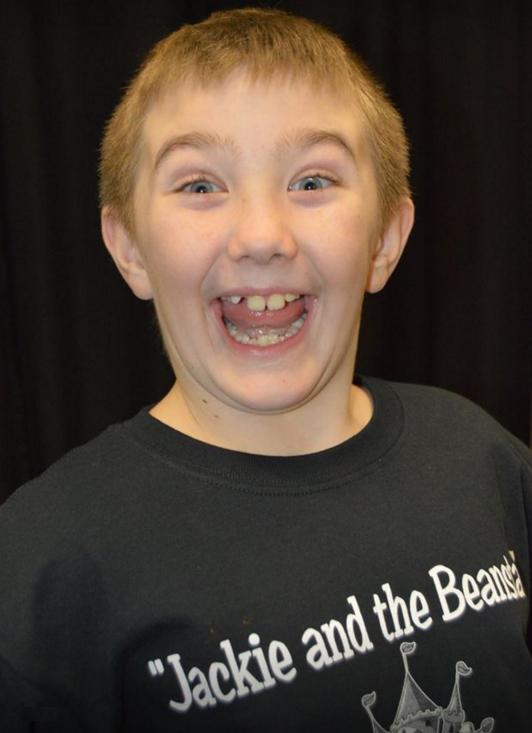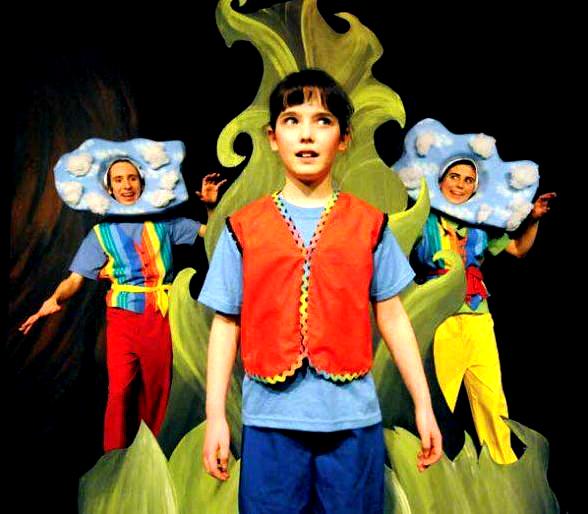 Jack climbs to a Wondrous World Above the Clouds
"Now here's a tale straight out of the mountains.
One that'll get your ears a'flappin' and your toes a'tappin'!"
So begins ArtReach's most joyous musical ever. Jack and the Beanstalk is set in the American Appalachian Mountains. Written just for kids, this script is perfect for a large cast young folks, full of easy familiar songs and and heart stirrin' audience participation.
Audience Participation & Toe Tappin' Songs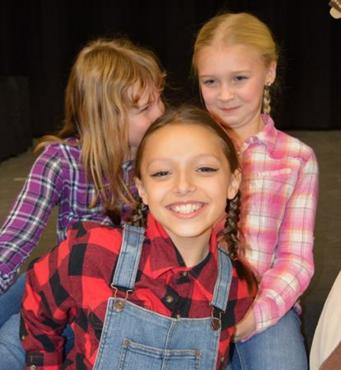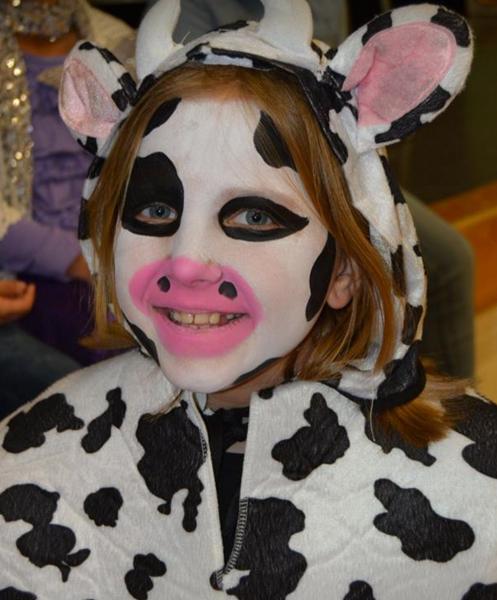 Lincoln Elementary School, Hudson MI -- Jackie, Cow


---

Here is the classic tale told country style. Banjos twang and the hills ring with country folk music. Down in Sweetwater Holler, poor Mama can't get Jack to do a thing. When she sends Jack to market to sell the cow, we're off on a high flyin' adventure!
Fun, Easy Folk Songs! Cast & Audience Sing Together.
Froggie Went a Courtin', Polly Wolly Doodle, Buckeye Jim,
Old Dan Tucker, On Top of Spaghetti.
Giant! Old Dan Tucker was a Mean Old Man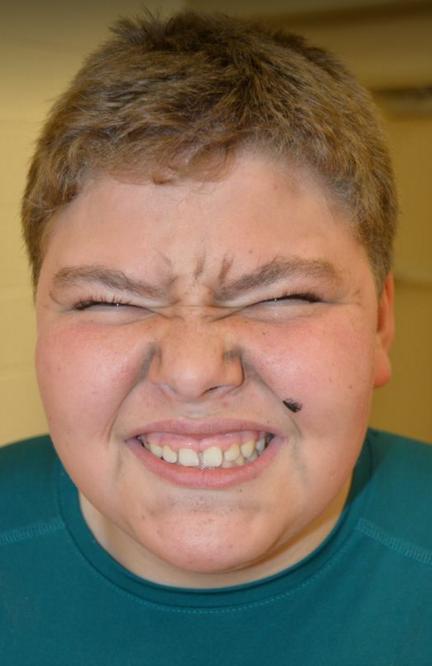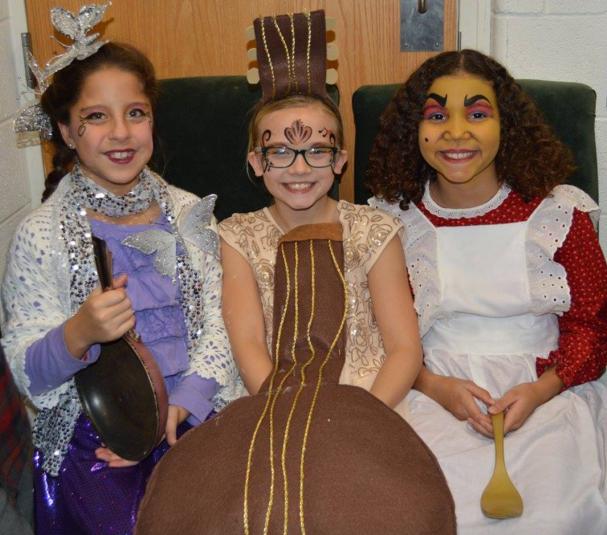 Giant & Cronies - Lincoln Elementary School, Hudson MI
"Old Jack he went a running, he did run, uh-huh!" - Tale Tellers!
Magic Polly's got just the thing for Jack - five magic beans. But Mama throws them away and Jack goes to bed with his tummy a' rumblin'. Tale Tellers and Magic Makers conduct the audience in a feat of magic -- helping to grow the fantastic beanstalk that climbs right through the clouds to the sky!

A Golden Goose & A Magic Banjo in the Sky

Tale Tellers & Music Makers keep the action lively.
"Old Dan Tucker was a mean old man. Washed his face in a fryin' pan..."

Fee Fie Foe Fum! Old Dan Tucker the giant is fixin' to eat him a nice helping of little boy stew. But Jack overcomes his fears. He and Lucy the golden goose and Strum Along the rock star banjo escape down the beanstalk with giants trailing behind them!

---
Fast-Paced Action & Comedy for Kids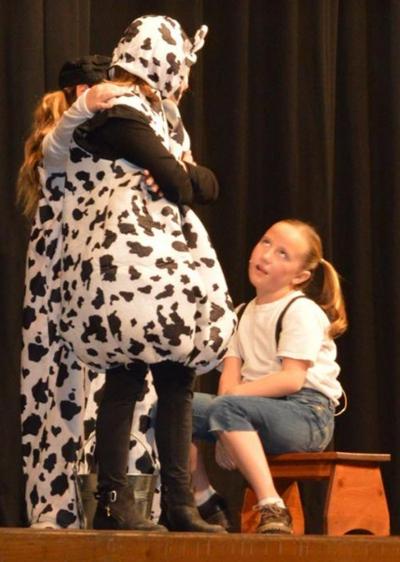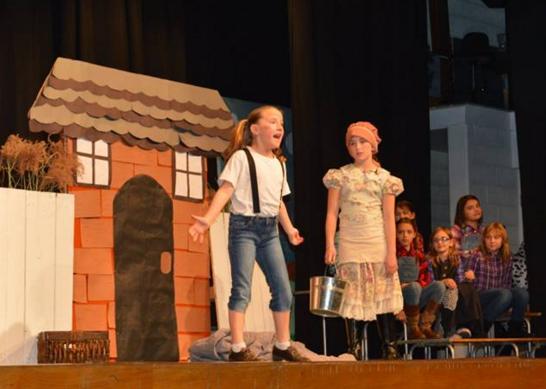 Jack (or Jackie) gains courage & love. It's good to be home!
Magic Polly brings Miss Booboo home, Mama loves good boy Jack again and everyone sings around the fire. Was it real or just a dream? No matter. Jack says "Fee Fie Foe Fum... I'm not afraid of anyone!"

"Our after-school students love your plays. Thank you for all you do!"
Courtney Susman, Greenbrier Valley Theatre (WV)!

---

ArtReach's Jack in Beanstalk is written just for kids to perform with easy-to-memorize lines and fun familiar songs. Mountain culture and folklore add layers of meaning and enjoyment to the age-old tale. The script suggests a songfest before the show to get everybody in the mood for lots of participation and laughs!

A Flexible Cast of 23 Students: Easily adapted for a smaller or larger cast. Add as many roles as you like!

Just for Kids: Speeches and vocabulary are appropriate for child performers ages 6-14.

Great Parts for Boys and Girls: Who says Jack has to be a boy? Not us! Every role in the play can be performed by a boy or girl!

About 45-55 minutes long: Long enough to be a substantial project and short enough to accommodate your teaching schedule.

Easy Costumes and Scenery: Many suggestions on how to create or find what you need to make a great looking production without breaking your budget!

A Musical Soundtrack: Jack and the Beanstalk has a backing track CD with familiar tunes. Songs are easy for children to learn and perform. Magic Makers have detailed directions on how to get everyone in the audience singing along with the cast!

---
Jack and the Beanstalk has two versions:
School Play Version (this page)
Flexible Cast of 25 (all can be M/F) for grades K-6
Touring Version
Cast of 4 (2M, 2F) for adult actors