'A Christmas Wizard of Oz' is ArtReach's bestselling musical! This large cast script is sure to be a big hit for the Holidays!

---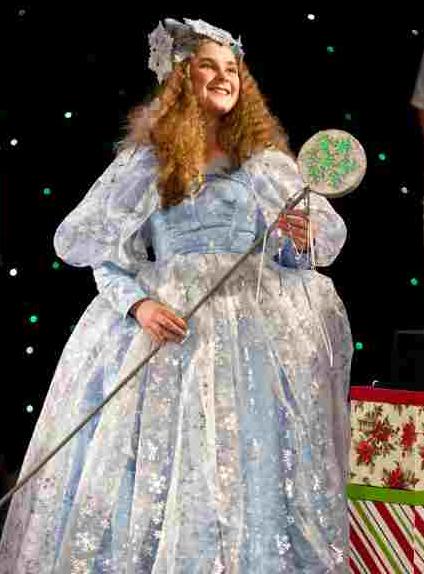 T

"The magic of Christmas merges with a beloved children's story as Shawnee Playhouse presents Kathryn Schultz Miller's "A Christmas Wizard of Oz,"
Pocono Record, PA
---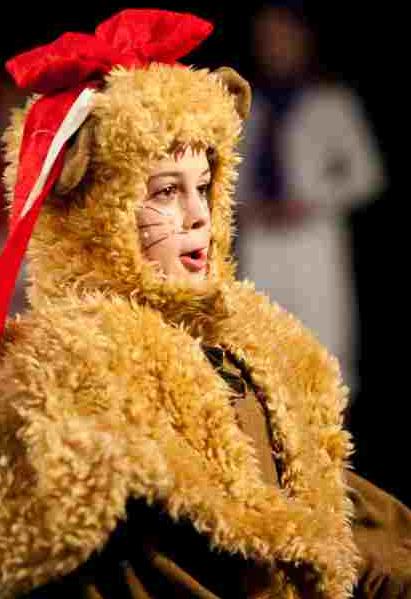 "We're moving on down the yellow brick road to the Wortham Theater for a Christmas Wizard of Oz! Our 2nd - 6th Graders are gearing up for a performance you will not forget!"
The Rhodes School, Houston TX
---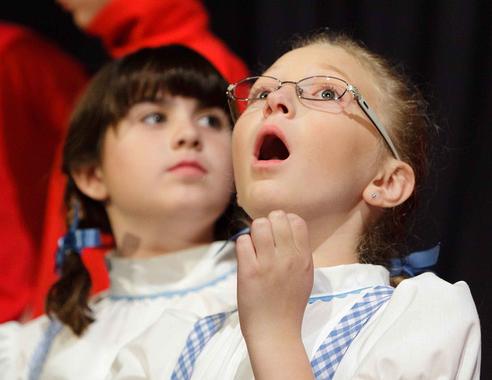 "It takes a classic story — one we all know and love — and turns it into a fresh, fun and funny fantasy. It is a feel-good show, filled with well-known Christmas carols and bright, colorful costumes."
Midge McKlosky, Artistic Director, Shawnee Playhouse
---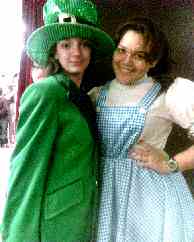 Adam Roebuck Productions, Off Off Broadway New York!
---

"We did your Christmas Wizard of Oz. It was AWESOME! The kids loved it, parents loved it. We had a full cast plus we added 30 to the script. We had K-8 with 3rd-8th grades! It was PHENOMENAL!"
Mrs. S. Immerman, Sculptor Charter School, Titusville, FL
---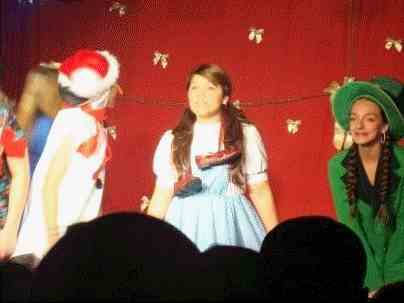 "The message of "A Christmas Wizard of Oz" is a simple one. There's no place like home... especially at Christmastime."
Pocono Record, Strousburg, PA
---

A Christmas Wizard of Oz is Recommended for Grades 1 and Up! This School Play Version of A Christmas Wizard of Oz requires no professional experience in theatre. It is written in simple terms with lots of practical suggestions.
---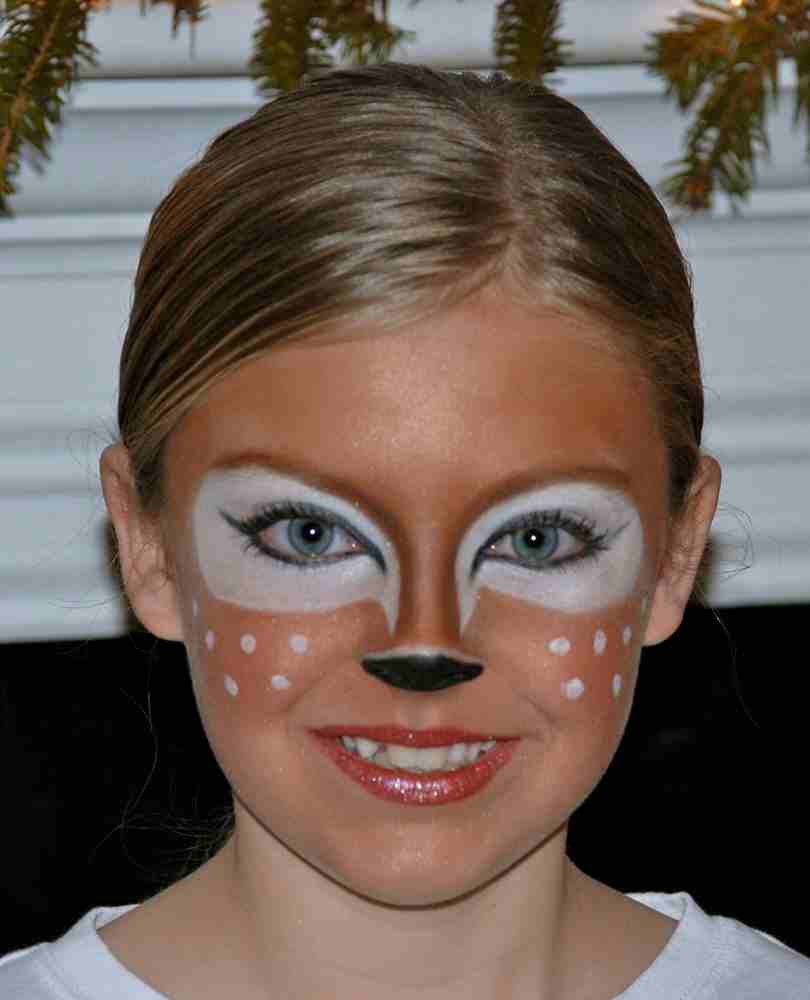 With fun, clever lyrics set to familiar tunes, A Christmas Wizard of Oz is filled with audience interaction and great roles for every single one of your students.
---

You won't believe how beautifully the story of the Wizard of Oz lends itself to the traditional Christmas message!
---

What could be better than the Wizard of Oz at Christmas? So light up the Christmas tree and break out the Santa suit! Round up those elf ears and reindeer antlers!
---

Teachers, A Christmas Wizard of Oz is written just for you and your students. With a CD of well-known tunes and new, Christmas lyrics, this script fits well in your curriculum and your schedule. Best of all, it's lots of fun for everyone!
---

"We ordered A Christmas Wizard of Oz last year and it was a HUGE hit! Thank you for all that you are doing to support theatre education!"
Erin C. Mulder, St. George's Episcopal School, Milner, GA
---

"We put on A Christmas Wizard of Oz with 64 12-year-old kids. They loved it! It was great for their morale and kept them motivated right to the end. Well done! You are providing a wonderful service!"
Patricia O'Donovan, Primary School Teacher, Middleton, Ireland
---

"A Christmas Wizard of oz was a fantastic success!"
The Mairead McMorrow Drama Academy for Children, North West, Ireland
---

"A Christmas Wizard of Oz was fantastic!! Having the entire School Play Package all together was so helpful! I can't imagine using any other company!"
Matt Limback, West Nodaway Elementary School, Burlington Junction, MO
---

Easy songs set to familiar Christmas carol tunes. CD has background music to sing-a-long as well as background sound effects for a professional touch!
---

"Thank you for your script for The Christmas Wizard of Oz. It was wonderful. The parents loved it, the children had a blast, it was so fantastic."
Stephanie Walsh, Diamond View Elementary, Greenacres, FL
---

"We love A Christmas Wizard of Oz! It really is a darling play and the children who have seen it are mesmerized. We even have snow! Thank you for this play and we hope you do many, many more!"
Barb Collins, The Colony Family Playhouse, TX
---

"What I love most about A Christmas Wizard of Oz that it is one that parents, children and grandparents can enjoy together."
Midge McKlosky, Pocono Record, PA
---

Marty Courtney takes special pride in playing Santa. "I absolutely love it. I don't want to leave any kid out — they all deserve to have Santa smile at them."
Shawnee Playhouse Production, PA
A Christmas Wizard of Oz
Christmas Musical Play Script for Kids to Perform!

A Christmas Wizard of Oz is Holiday Magic for Children and Families!
FULL DOWNLOAD - Entire School Play Package with Audio Files

Easy Christmas Musical for Kids to Perform!

Stuffed Lion, Bremerton Community Players - Dorothy, Roseville Performing Arts, CA
Teachers, this is what you are looking for! Everyone's
favorite story turned into a Christmas Musical Play! Just for Kids!

Perfect for Your School's Holiday Celebration!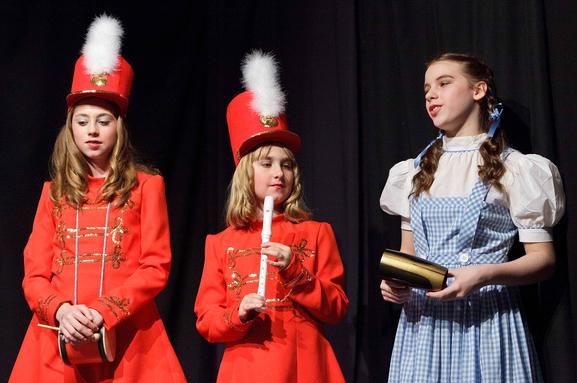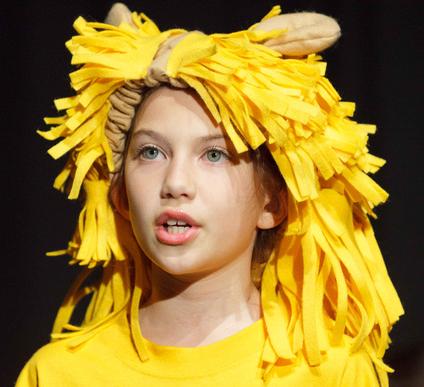 The Tin Man is now a Toy Soldier, Lion is a Stuffed Toy!
"A Christmas Wizard of Oz was absolutely a wonderful experience from beginning to end! The script was wonderful and easy to adapt so that everyone could participate!"
Donna Stafford, First Grade Teacher, Kinston NC
---

Just imagine... The Wizard of Oz adapted for Christmas! This great Christmas Musical comes complete with child-friendly dialogue and familiar Christmas carols the audience and performers can sing together!

It's Christmas in The Land of Oz!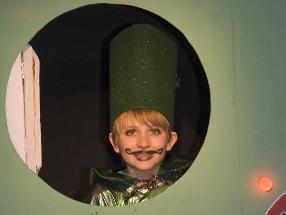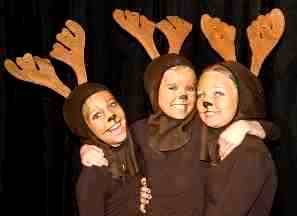 Wizard's Gatekeeper, Flying Reindeer in the Christmas Land of Oz!
The Colony Playhouse, The Colony, TX
A snow blizzard carries Dorothy and Toto to the Magical Elfinsland where Glinda is the Good Witch of the North Pole! Dorothy must get home to open her Christmas presents in the morning, so she sets off to meet the Wizard who lives in the Great Palace of Toys.

Is That Santa's Reindeer in the Sky?
Stuffed Lion and Toy Friends, The Rhodes School, Houston TX

"I can not tell you often (or loud) enough how much we LOVE your Christmas Wizard of Oz! It was a fantastic show for us.
You are so clever!!!"
Midge McClosky, Artistic Director, Shawnee Playhouse, PA

---

The Scarecrow is now a Snowman, the Tin Man becomes a Tin Soldier and the Lion is now a toy Stuffed Lion that is sadly overpriced.

Easy for Kids to Learn, Perform and Enjoy!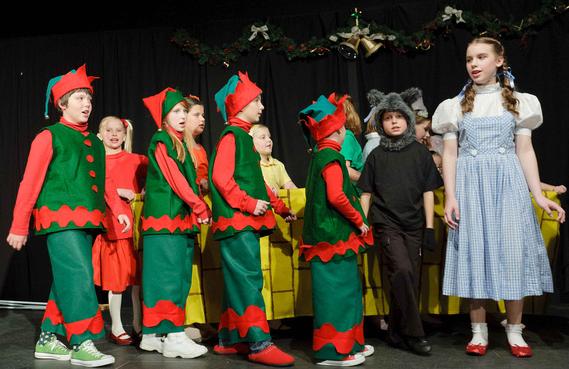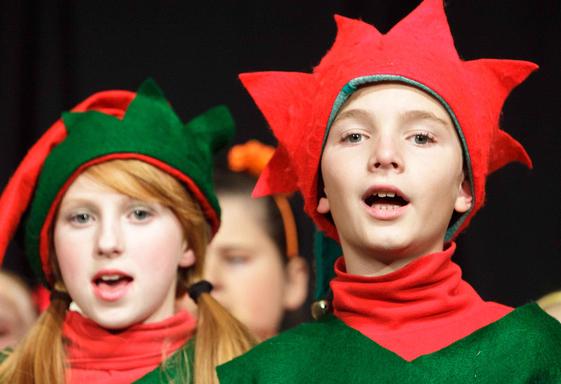 Dorothy Meets Christmas Elves at the North Pole! - Roseville PAS, CA
Is that man behind the curtain really Santa Claus? Will he grant the traveling friends their gifts? Will he help Dorothy get back to Kansas in time for Christmas?

Santa Claus, Toys R Oz, Munchkin Elves!

The Land of Oz Gets a Holiday Twist! Reindeer, Toys, Elves!

Is that Santa's sleigh and reindeer flying off in the sky? When Dorothy wakes up on Christmas morning it all becomes clear -- there's no place like home!
---

Large Cast of Kids! Everyone Has a Role!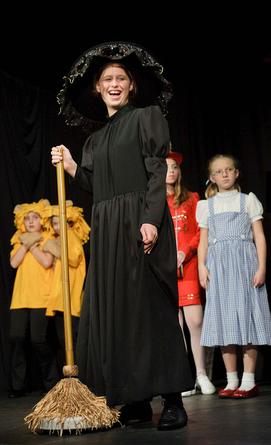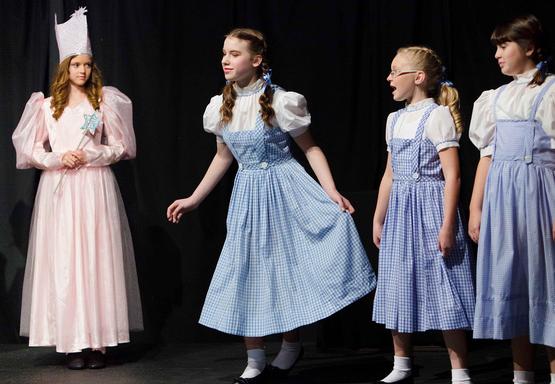 Grouchy Grumble tries to Ruin Christmas! Multiple Dorothys!
"Our children did a wonderful job today. A Christmas Wizard of Oz comes alive when they get on stage. It's really a good experience for all of them."
Tom Weindl, Principal, Whispering Palms School, Saipan

Easy, Fun Songs for Kids to Perform!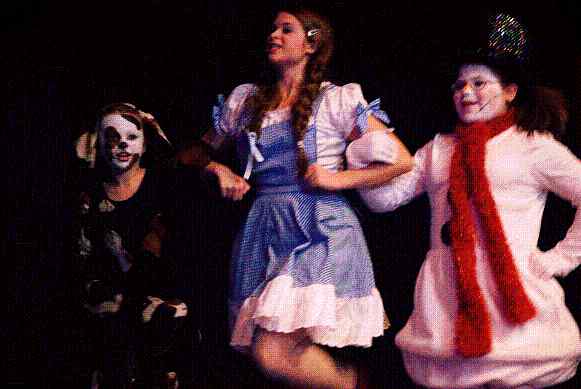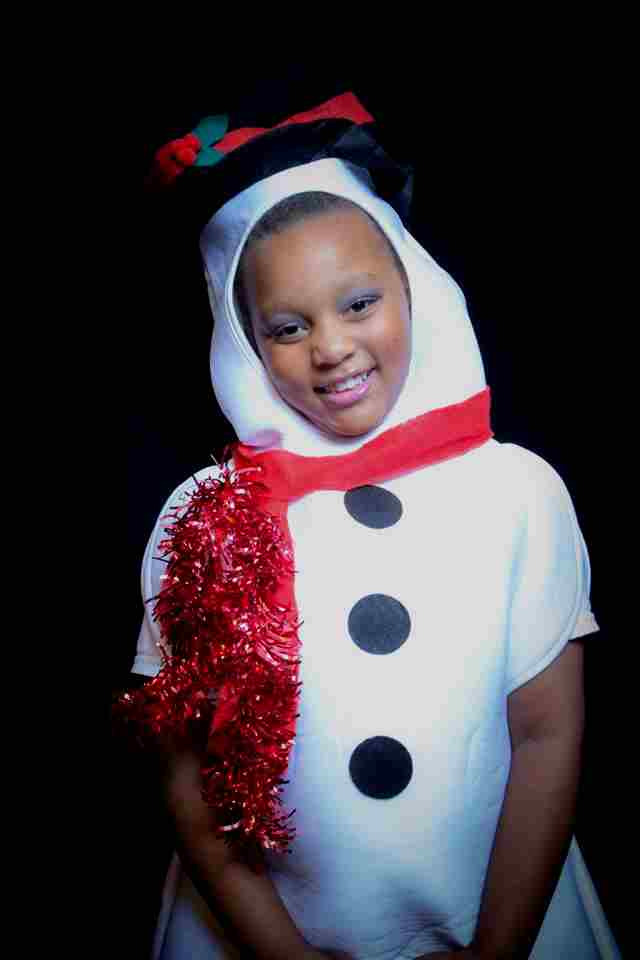 Toto, Dorothy, Snowman are off! Lovely Snow-girl!
Halo Academy, Bolingbrook, IL - Rhodes School, Houston, TX
Through her adventures, Dorothy learns that the real gifts of Christmas are friends, family and love -- that nothing in life is more important than wisdom, caring and courage.

---

"It was a HUGE hit!"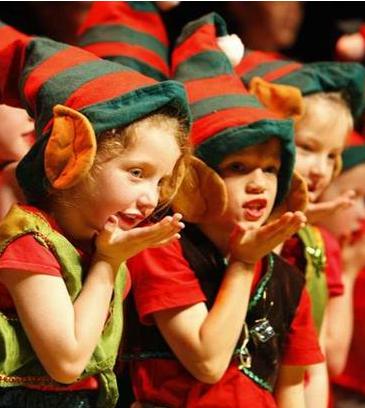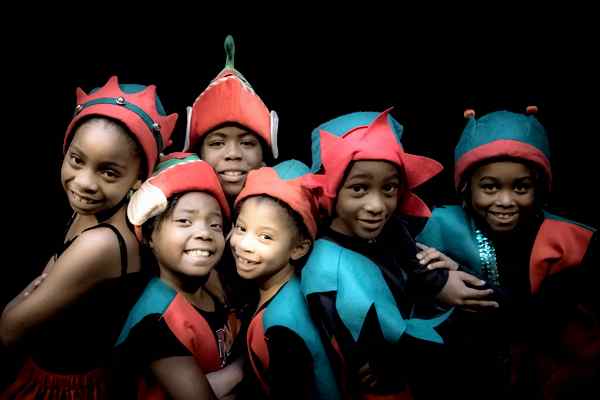 The Munchkins are Elfins! - Great Roles for Every Child in Your Cast!
Shining Stars, NZ - The Rhodes School, Houston TX
The heartwarming ending will bring a tear to your eye and holiday joy to your heart! There's no place like home... for the holidays!

"Our Performance was SPECTACULAR!"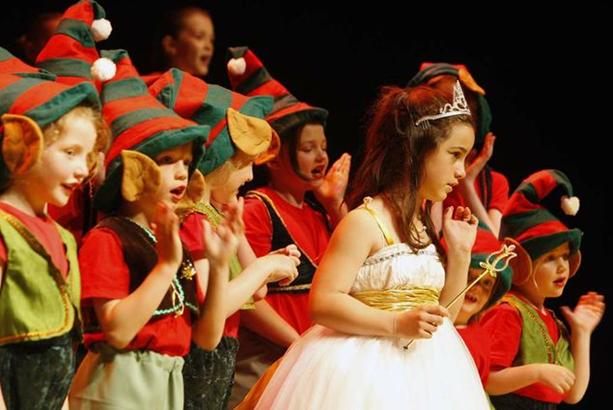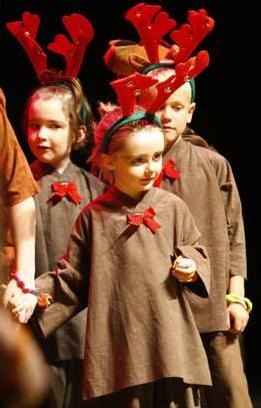 Elfins, Good Witch of the North Pole, Reindeer, Shining Stars, NZ
---

Everyone Has a Role! Everyone Sings!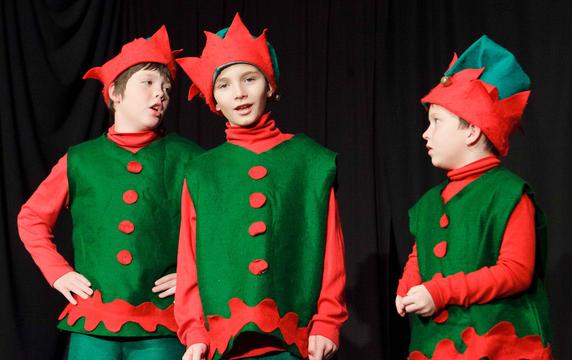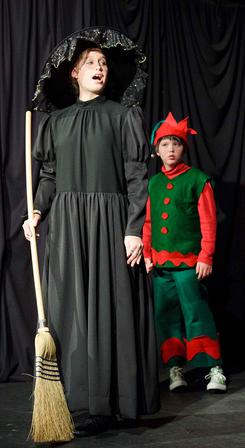 Christmas Elves, Grouchy Grumble Tries to Destroy Christmas!
This musical adaptation is not campy or off-beat. It stays very true to the story and characters you love so much.

Perfect for a Middle School Cast!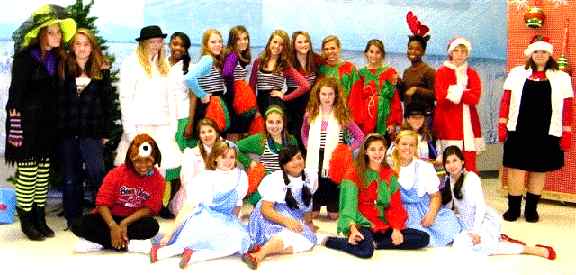 Cario Middle School, Drama Club, SC, Christmas Wizard of Oz!
The Christmas touches are full of gentle light-hearted fun and a great source of laughs throughout making this an extremely unique experience that will surprise your audience over and over again!

---

Easy to Adapt to Your School's Needs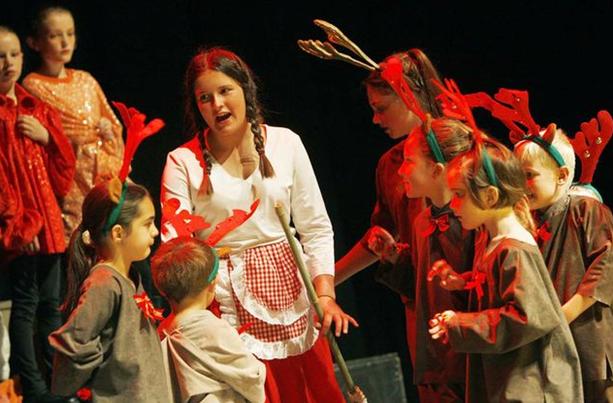 Snowman, Dorothy & Reindeer - Shining Stars, New Zealand
"Splitting the parts so that several kids could play the large parts was just a God-send! No crying because they didn't get to be Dorothy!"
Linda Holleman, Teacher, Tarkington High School Drama

"Well-Paced, Clear and Fun for All!"
Grouchy Grumble Melts, Glinda, Elves - Roseville Performing Arts, CA



---

Include Everyone in Your Cast!


Eagle Family Performers, a collaborative effort between the Special
Services department and the Apollo Chorus, Owensboro, KY
Just for Kids: Vocabulary is appropriate for child performers ages 6 - 14. Easy dialogue, no long speeches! Easy for kids to memorize!

A Flexible Cast of 34 Students: Easily adapted for a smaller or larger cast. Every role has a name and at least four spoken lines!

Appropriate for a Large Diverse Group of children from all cultures, beliefs and backgrounds!

Dorothy can be played by up to 6 girls to ensure that no one child is the "star".

About 45-50 minutes long: Long enough to be a substantial project and short enough to accommodate your teaching schedule.

Easy Costumes and Scenery: Many suggestions on how to create or find what you need to make a great looking production without breaking your budget!

Up to 6 Dorothys!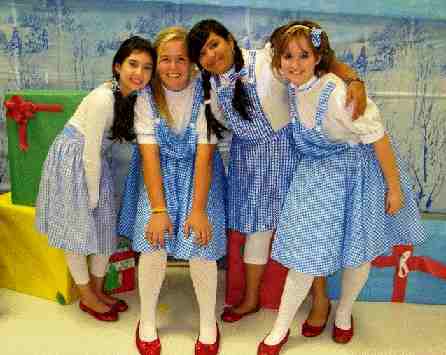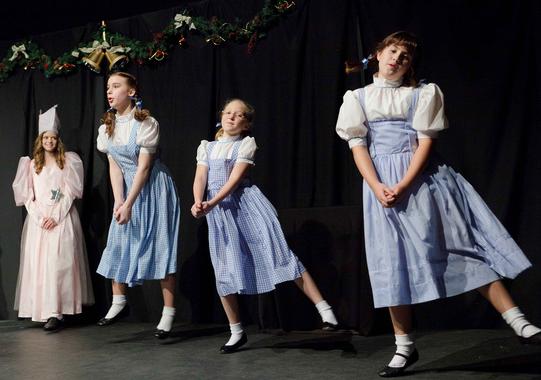 Cairo Middle School, Mt. Pleasant, SC - Roseville Performing Arts, CA
"Thanks for your help in making it a magical evening for my kids."
Molly Callender, Teacher, Langley Christian School

---

Internet Music Resources: Karaoke CDs & Sheet Music
---
Christmas Musicals for Children to Perform!



Familiar
Christmas Carols for Everyone to Sing!


Affordable
Musicals
for the
Holidays!