A CHRISTMAS CAROL
Large Cast Musical Play for Kids to Perform

Traditional Christmas Songs and Music!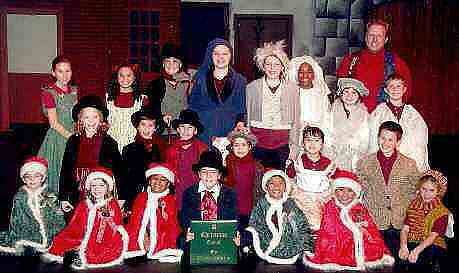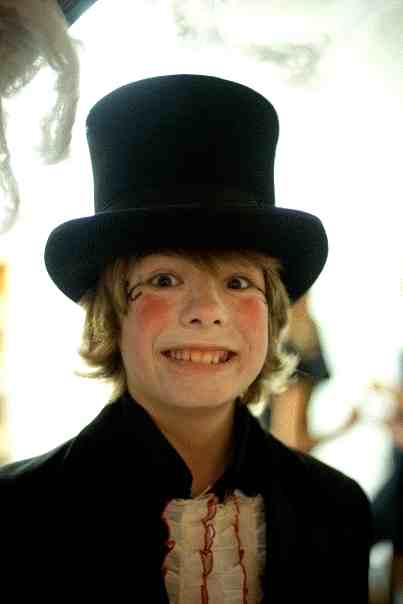 Charles Dickens Classic Play - Solano Youth Theatre, Fairfield, CA
Here is a joyous musical play based on the world's most popular Christmas story! All your favorite Charles Dickens characters - Ebenezer Scrooge, Bob Cratchit, Tiny Tim, Marley's Ghost, Mr. Fezziwig, Ghosts of Christmas Past, Present, Future - and a host of others bring the spirit of Christmas to the hearts of everyone - cast, audience, young and old alike.
---

A Christmas Carol is packed with humor, excitement, drama, music and heartwarming moments. Everything you need for a fun, memorable Christmas event!

Easy to Adapt to Your School's Needs!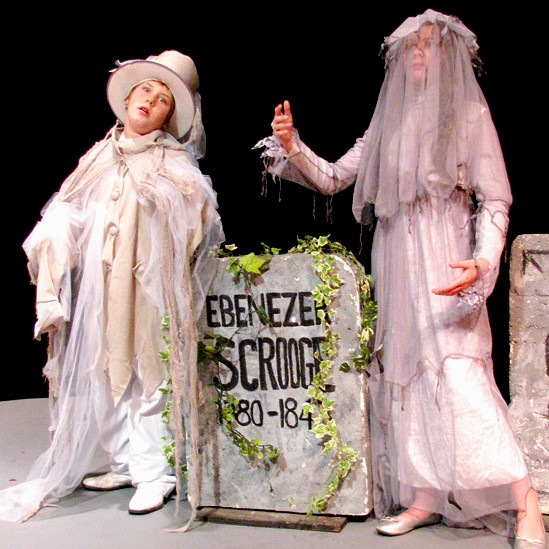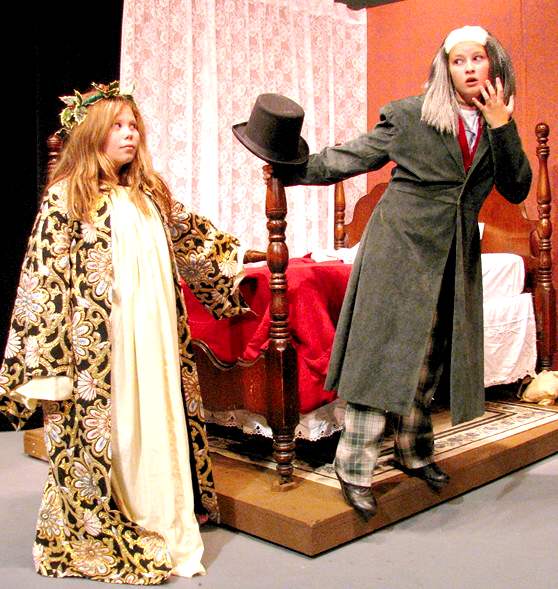 Paris Community Children's Theatre, Paris TX - 2012 Production!
The School Play Package gives you the freedom to adapt the script to your needs! Add songs, lines and roles! You also have the right to make a video/DVD of your special show!

---

Everyone Sings Christmas Carols Together!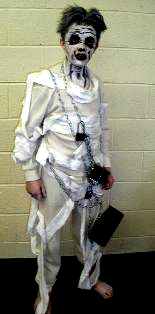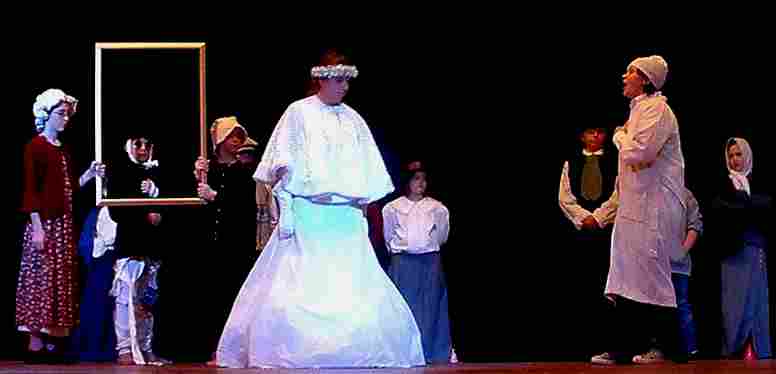 Marley's Ghost - Higginsville Theatre Company, MO
Audience Participation!

The audience participates with your young cast singing Christmas Carols and joining in with the Fezziwig Festivities!
"We used students ages 3 through high school and then our teachers and friends of the school participating. Our little three and four year olds were the wind to carry in the spirits. It was so much fun!"
Phyllis Wilson, Cornerstone Christian Academy, OH

---

"A Huge Success At Our School!"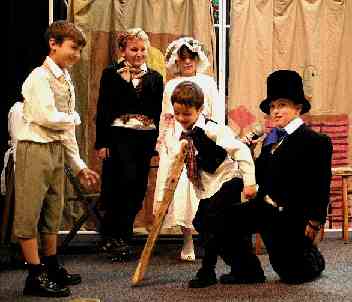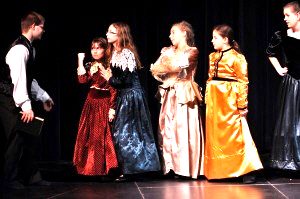 Gulf Coast Home School, FL - Sauk Prairie Theatre, WI

"A Christmas Carol was kid friendly and focused on the most important parts of the story in an entertaining manner."
Colleen Murphy, Music/Drama Teacher, Korean International School


Kid-Friendly Entertainment for Families!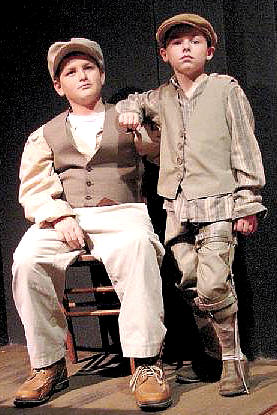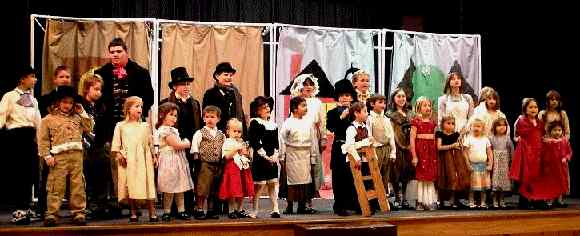 Charles Dickens Musical! Paris, TX - Gulf Coast Home School, FL
---

Adapted for Young Performers: Dialogue is simple and easy for kids to memorize. Speeches and vocabulary are appropriate for child performers ages 6 - 12.

Flexible Cast of 30+ Students: (Doubling and extras possible.) Every role has a name and at least two spoken lines!

Appropriate for a Large Diverse Group of children from all cultures, beliefs and backgrounds!

About 40-45 Minutes Long: This Christmas Musical is long enough to be a substantial project and short enough to accommodate your teaching schedule.

Costumes and Scenery: Many easy suggestions on how to create or find what you need to make a great looking musical production without breaking your budget!

Easy Familiar Songs & Music: CD music, words to traditional Christmas carols and songs provided for a large cast of children & audience sing-along!

"The music CD saves on having to hire an orchestra and lets the children practice at home. We staged A Christmas Carol in our local library which has a big open space. Everyone loved it!"
Janet Rider-Babbitt, Executive Director, Magnolia Arts


A CHRISTMAS CAROL
Large Cast Musical Play for Kids to Perform