A THOUSAND CRANES
Small Cast One Act Play for Theatres
True Story of Sadako & the Paper Cranes
A Thousand Cranes is the true and poignant story of Sadako Sasaki, a young victim of the Hiroshima atomic bomb disaster.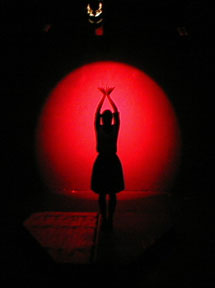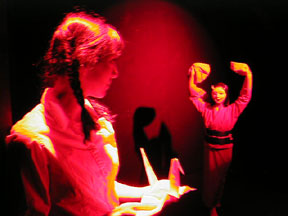 Stella Adler Academy, Los Angeles, CA
Sadako was only two years old when the bomb fell and seemed to be unharmed, but at twelve she was diagnosed with "radiation sickness" an aftermath of the bomb's effects.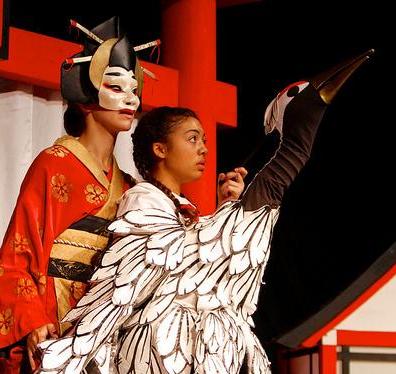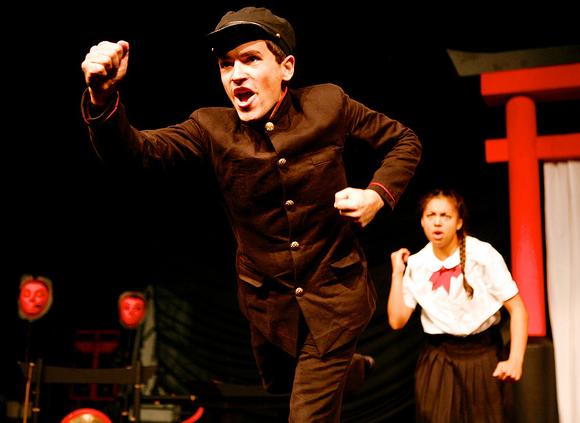 With boundless optimism, she takes an old story to heart: If a sick person folds a thousand paper origami cranes the gods will grant her wish and make her well again. She begins to fold her thousand cranes.

---
Sadako Folds Her Thousand Cranes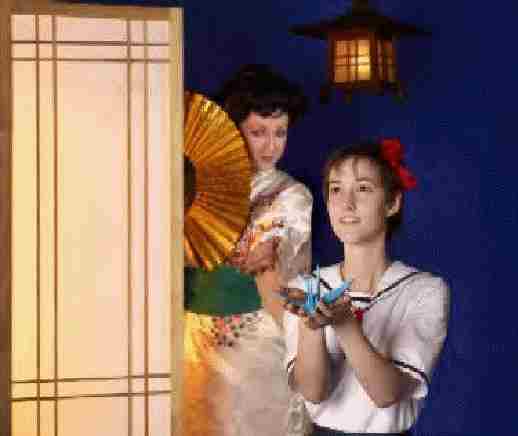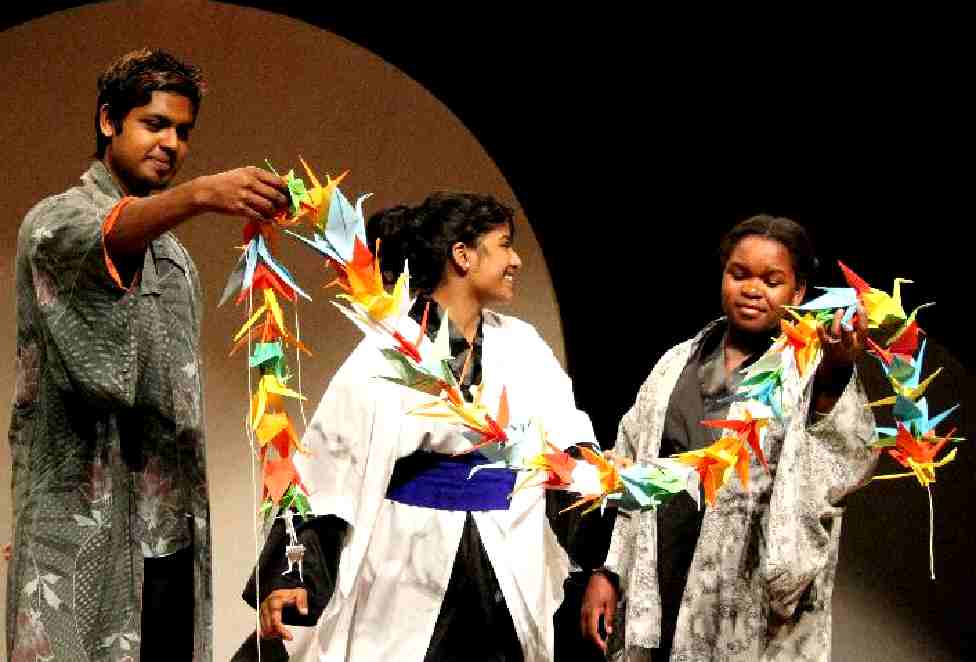 Repertory Theatre St. Louis -- Hexagon Theatre, So Africa
Before Sadako is able to complete her task, she is visited by her Grandmother who lovingly carries her on the back of a glorious crane...

A Powerful Story for Young Audiences

Highly Acclaimed Production, Honolulu Theatre for Youth

...To the land of a thousand, thousand spirits. There she joins her ancestors and learns that her true wish may be granted.

---

Extraordinary Theatre for Children

A Thousand Cranes, Lexington Children's Theatre, KY

Her friends and classmates finished Sadako's work. They folded enough cranes to make a thousand.

A Dramatic Message of Peace in the World

Barter Theatre, VA - Adventure Stage, Chicago

Today children in Japan and all over the world fold a thousand cranes and lay them at the feet of Sadako's statue in the Hiroshima Peace Park. Their wish is engraved at the bottom of the monument:
"This is our cry,
This is our prayer,
Peace in the world."
---
"Strikingly Simple -- Strongly Theatrical"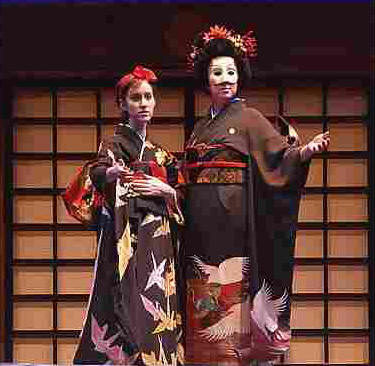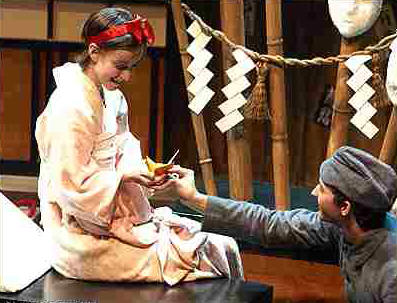 Childsplay, Arizona's Professional Theatre for Young Audiences
"In one precise, economical line, the playwright frees Sadako from her task, shifts emphasis from an individual child to the greater community, and expands the story's scope from sustaining a single life to that of a global effort toward peace. "It is better," says her grandmother," for others to finish the cranes."
Joseph T. Rozmiarek, The Honolulu Advisor
---
"The Message is Hope"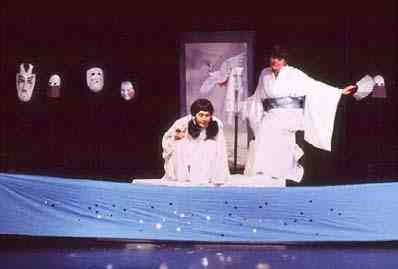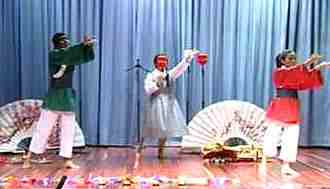 Second Youth Theatre, Austin, TX - Asian Children's Festival, Singapore
"It is an extraordinary opportunity to share in
a multicultural experience that has wowed
family audiences throughout America."
Stephanie Riven, Center of Contemporary Arts, St. Louis

Karen TenEyck, Set Design, Indianapolis Repertory Theatre

---




There are 3 Versions of
A Thousand Cranes:

Touring Version (this page)
For Professional Theatres
Cast of 3, for Adult Actors.
(1m, 2f)

Medium Version
For Middle Schools & High Schools
Flexible Cast of 13 for grades 6-12
(4m, 4f, 5m/f)


School Play Version
For Primary School Students
Flexible Cast of 17-38, grades K-6
(2m, 4f, 9-32m/f)

---
Production Information

| | |
| --- | --- |
| Audience | Elementary Schools, Middle Schools, Parents, Teachers, Families, Community |
| Cast | 1m, 2f, larger cast possible |
| Time | About 45 minutes |
| Published By | Dramatic Publishing Co. |
| Royalty | Royalty & Performance License Required |


A THOUSAND CRANES
Small Cast One Act Play for Theatres