A THOUSAND CRANES
Large Cast School Play for Kids to Perform
True Story of Sadako & the Paper Cranes

Fold A Thousand Cranes for Sadako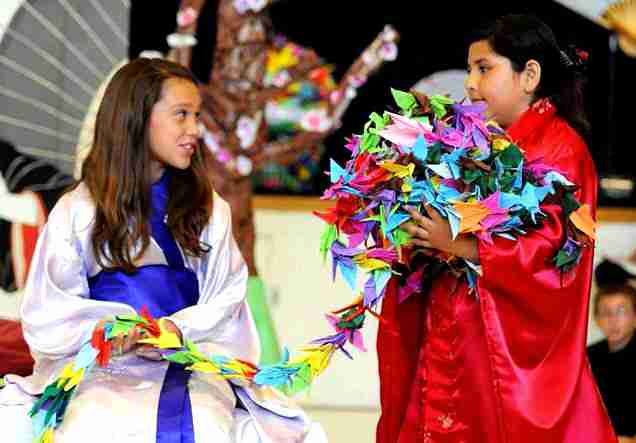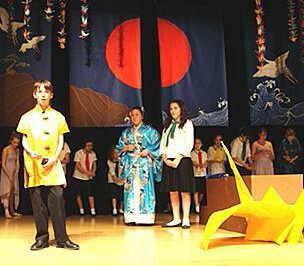 John C. Fremont Charter School, Merced, CA - Lansing Middle School, NY
A Thousand Cranes is the true, poignant story of Sadako Sasaki. Sadako was only two years old when the Hiroshima bomb fell and seemed to be unharmed, but at twelve she was diagnosed with "radiation sickness". With boundless optimism, she takes an old story to heart: "If a sick person folds a thousand paper cranes the gods will grant her wish and make her well again."

"A tremendously moving piece..."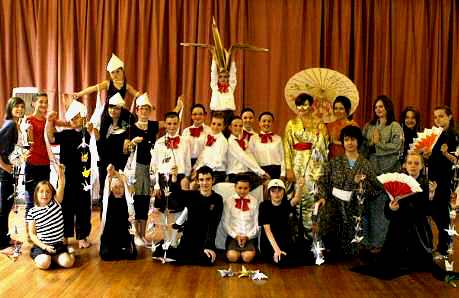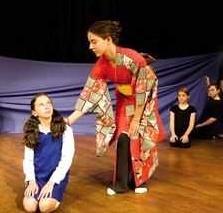 Fusion Youth Theatre, UK - Ashland Children's Theatre
---

Excellent Script for Young Performers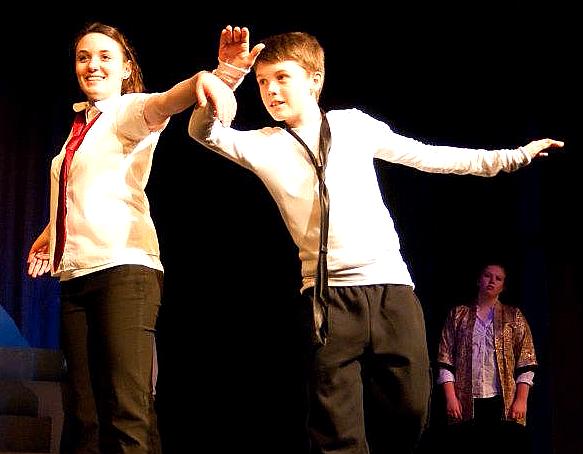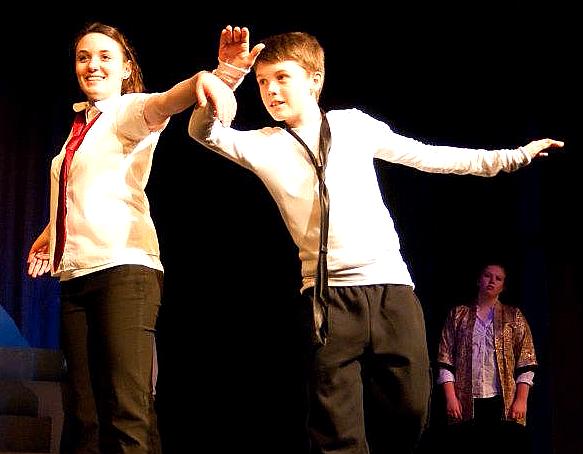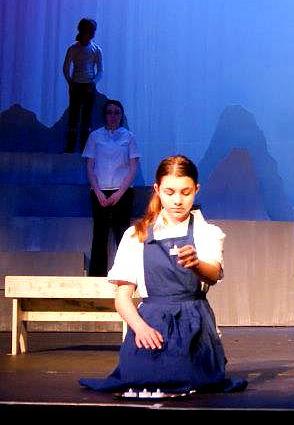 Young Cast, Majestic Theatre, Crovallis, OR
Sadako begins to fold her thousand cranes. Before Sadako is able to complete her task, she is visited by her Grandmother who lovingly carries her on the back of a glorious crane, to the land of a thousand, thousand spirits.

Featured: 20 Great Plays for Children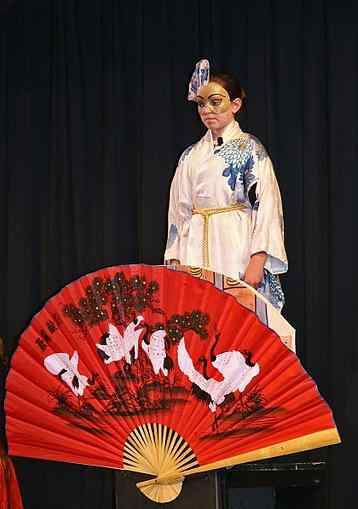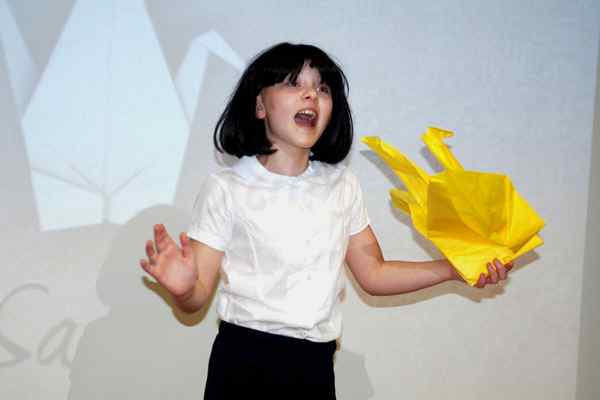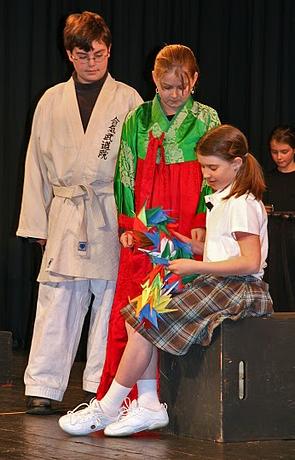 Upland Country Day School, PA - Reach Performing Arts Center, ME
"Featured in Twenty Great Plays for Children, St. Martin's Press"
Sadako learns that her true wish may be granted. Sadako's friends and classmates finished Sadako's work. They folded enough paper cranes to make a thousand.

---

Sadako's Friends Folded Paper Cranes

Lexington Children's Theater, KY - Seattle Peace Park

Today children in Japan and all over the world fold a thousand paper cranes and lay them at the feet of Sadako's statue in the Hiroshima Peace Park. Their wish is engraved at the bottom of the monument:
"This is Our Cry - This is Our Prayer..."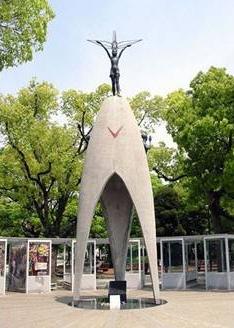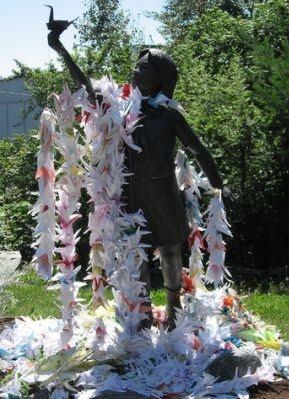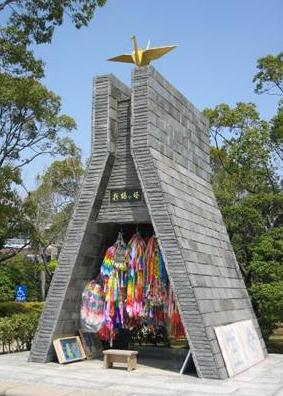 "Peace in the World"

---

Sadako Travels a Wondrous Journey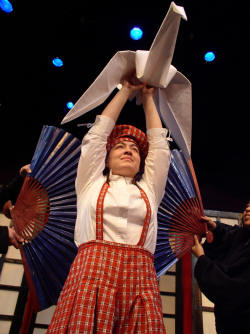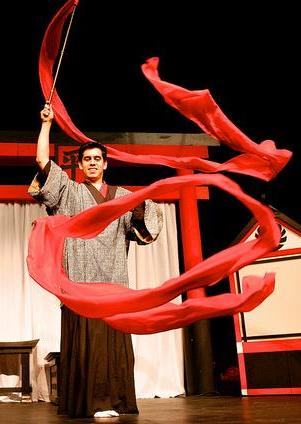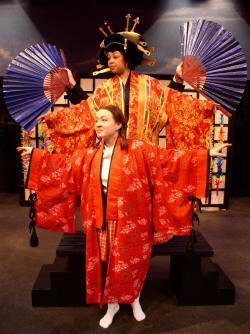 Sadako's Grandmother takes her to the Land of A Thousand Spirits!
Lexington Children's Theatre, KY - Syracuse Stage, NY
"We performed A Thousand Cranes at the Elementary Drama Festival - it was a HUGE hit!! I told them all that we had a beautiful script to work with which made it all that much easier to produce a wonderful play!"
Tammy Feeney, Sussex Corner School, NB, Canada

---

A Story of Strength and Courage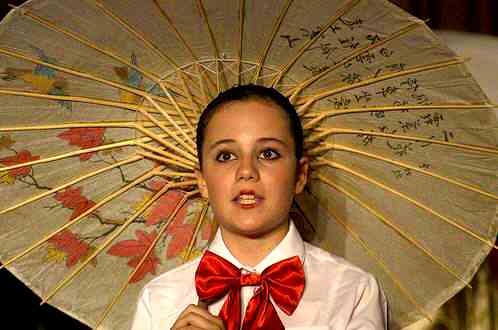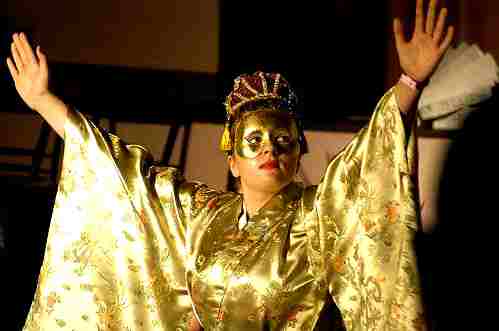 A Thousand Cranes, Fusion Youth Theatre, Grimsby, UK
---

The School Play Version of A Thousand Cranes requires no professional experience in theatre. It is written in simple terms and is meant as a tool to help you and your students explore the many aspects of Sadako's story and to encourage children on the path to a mature understanding of peace.

Leads to Understanding About Peace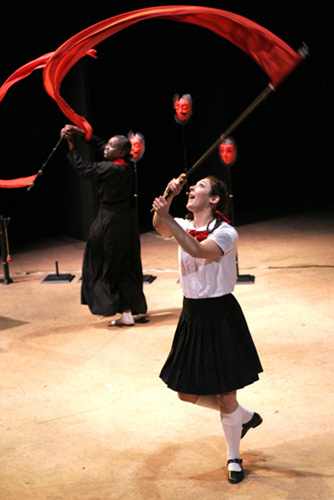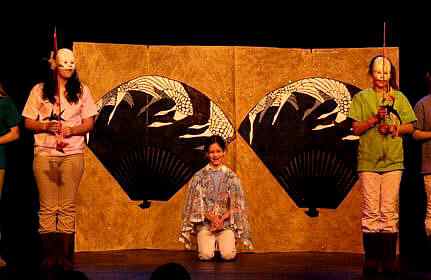 Sycracuse Stage, NY - Morristown-Beard School, Morristown, NJ
A flexible cast of 17 to 38.

About 20 performers may be female or male.

Sadako can be played by up to 8 girls to ensure that no one child is the "star".

Suggestions on how to use simple percussion instruments (raid the music room!) to excellent effect.

Open staging! Your gymnasium, cafeteria or any other large room is perfect.

Simple, easy costume pieces and scenery can be made in the classroom.

A CD of original, beautiful poignant background music and sound effects.
---

A Powerful Story for Young People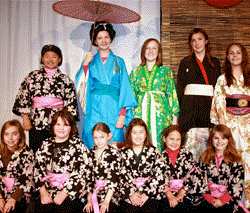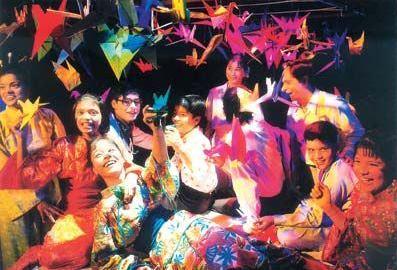 Reach Performing Arts, ME - National School of Drama, Delhi, India
"My Year 6 students performed A Thousand Cranes three times and each performance was a huge success. There were teachers actually crying and even the kindergarten students were quiet as they watched!"
Mary Westall, St. Therese Primary School, Sydney, AU
How to Fold a Paper Crane - Send Your Cranes to Sadako!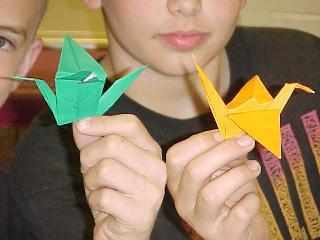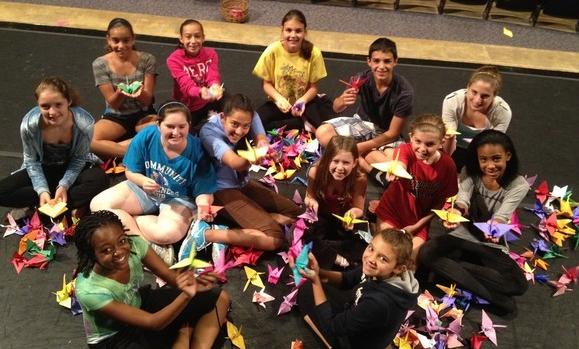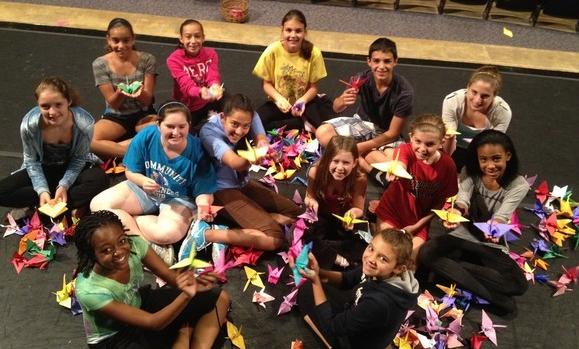 Instructions on How to Fold a Crane in Script and Teacher's Guide
"The music teacher came up to me and said it brought tears to her eyes. The notes you sent with the play were very encouraging and helpful. It was very special to me to get a chance to have my students tell Sadako's story."
Diane Purvis, Teacher & Librarian
---

A Joyous Ending!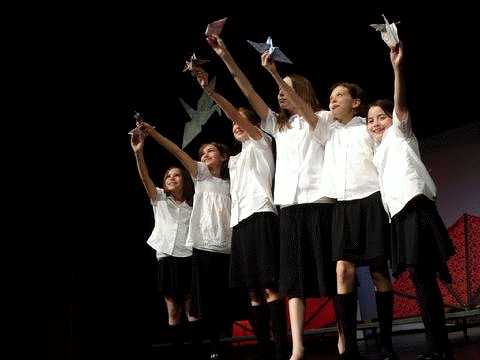 Bednarcik Junior High School, Oswego IL
"I hope the audience comes away from this play and thinks about peace. I hope they realize to always remember to listen to the wisdom of our children."
Pam Chernesky, Houlton Star Bright Children's Theatre

---




There are 3 Versions of
A Thousand Cranes:

Touring Version
For Professional Theatres
Cast of 3, for Adult Actors.
(1m, 2f)

Medium Version
For Middle Schools & High Schools
Flexible Cast of 13 for grades 6-12
(4m, 4f, 5m/f)


School Play Version (this page)
For Primary School Students
Flexible Cast of 17-38, grades K-6
(2m, 4f, 9-32m/f)

---

A THOUSAND CRANES
Large Cast School Play for Kids to Perform