AMELIA EARHART
Small & Medium Cast Children's Play
"Powerful, Interesting, Riveting, Exciting!"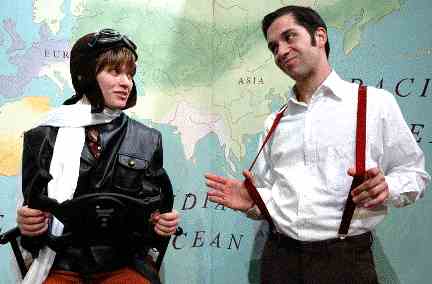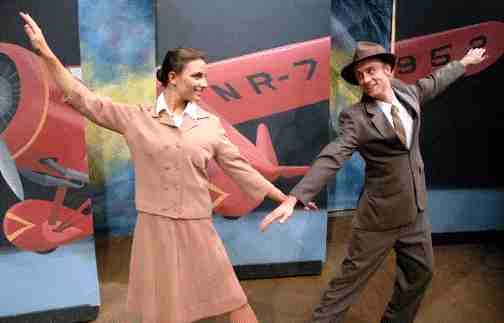 "More powerful, interesting, riveting, exciting than the movie!"
Florida Repertory Theatre, Fort Myers
---

American culture is painted vividly with the headlines, music, styles and politics of the 1930s and 40s, and serves as a backdrop to Amelia's innermost thoughts as she flies across the Atlantic.
"Entertaining!"
"Miller's script follows Earhart from her early attempts to make history through to her tragic final flight, and it's an entertaining and surprisingly balanced look back on a period in history where our country seemed obsessed with proving themselves as Americans."
Chris Gibs, Broadwayworld.com

---
Great Dialogue, Fast Paced Gripping Drama!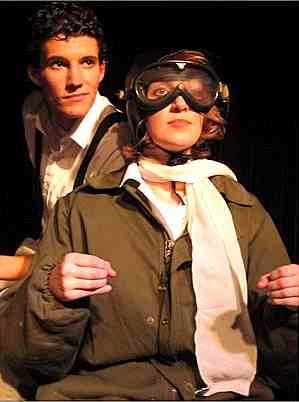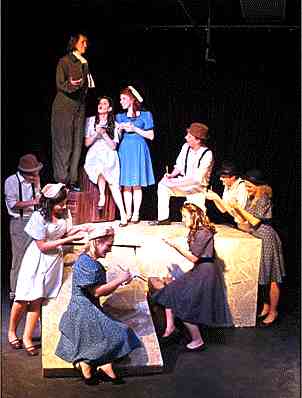 Amelia Takes Off! Amelia Wows the World with Public Speech!
Amelia Earhart, Oak Grove High School, Hattiesburg, MS
---
"Brisk, lively, and involving!"
KDHX-FM, St. Louis, Reviewed by Bob Wilcox
Mystery! Intrigue!
What happened, Amelia?
The questions surrounding her disappearance, the theories of conspiracy and romance, the actual words recorded during her final hours and the latest discoveries that may or may not confirm her fate -- draw your audience into the mystery. Even young elementary students are captivated.

"You could hear a pin drop!"
Clark Academy, Cincinnati, OH

---
Excellent Play for Young People's Theatre!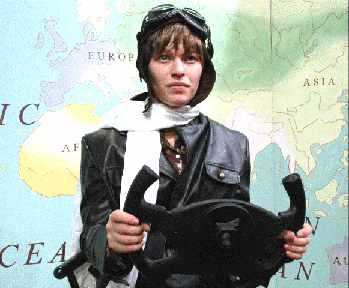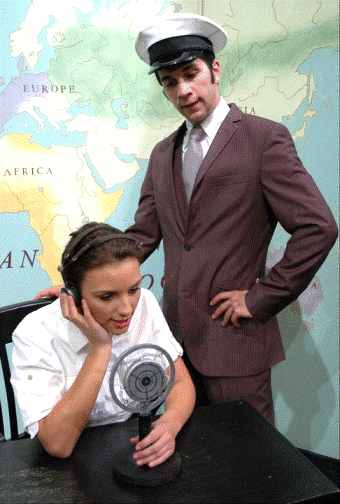 Amelia embarks on last flight! Itasca loses signal from Amelia.
"We built our fall show around "Amelia Earhart" and it was a huge success. We just performed it at competition. It has been a wonderful show for the students to be involved it!"
Emily Macy, Edgewood Jr/Sr High,Merritt Island, FL

---

Fun, Creative and Exciting Drama!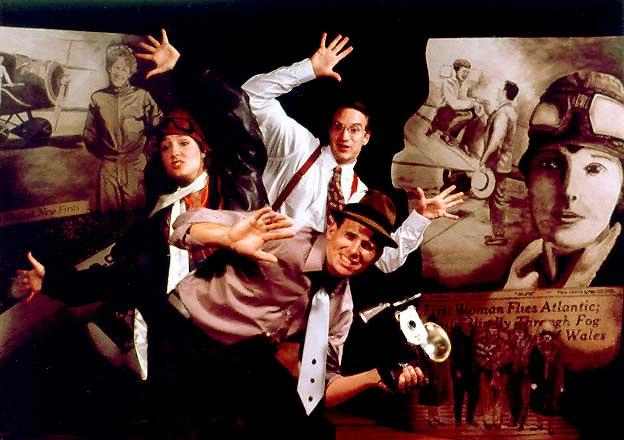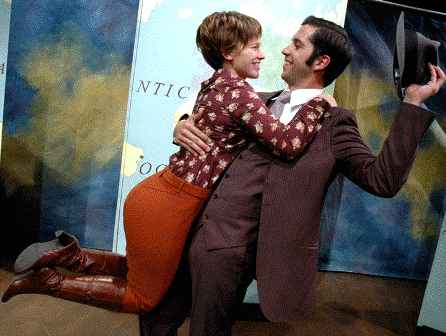 ArtReach Touring Theatre, Cincinnati, Florida Rep, Ft. Myers
---
Small Cast Version:
For Theatre Tours, Outreach Programs.
Cast of 3, Larger Cast Possible.
(2 male, 1 female or 1 male, 2 female.)
Medium Cast Version:
For Jr. / Middle / High Schools, Theatres.
Flexible Cast of 11
(3 male, 1 female, 7 male/female)

Production Information

Audience

Middle Schools, High Schools, Families

Cast

Small Cast: 3 - 1m, 2f or 2m, 1f.
Medium: 11 - 3m, 1f, 7m/f.

Time

About 50-55 minutes

Royalty

Royalty & Performance License Required (Details)


AMELIA EARHART
Small & Medium Cast Children's Play