A CHRISTMAS CINDERELLA
Large Cast Musical Play for Kids to Perform

Cinderella's Coach becomes Santa's Sleigh!


Theatre Works, LLC of Stewartstown, PA created this Christmas sleigh drawn by six mice turned Santa's flying reindeer!

Since this play is set at Christmas, the pumpkin becomes a sleigh! The mice become flying reindeer! And who should be the coachman? Why it's Santa Claus himself!

The audience joins in the fun singing Christmas Carols like Deck the Halls and O Christmas Tree. Characters sing clever lyrics to familar Christmas tunes! Cinderella's special mouse friends take center stage in their comic plot to help Cinderella meet her Prince Charming, just in time for a Christmas Day wedding!



Cinderella's Mice
Steal The Show!
Kids love playing Cinderella's mice: NIBBLES, SQUEAKY, SWEETIE-PIE, NOSY, CHEESE-HEAD, and SAM! Mouse dialogue is simple and funny, easy for kids to learn and memorize! These mousy kids are likely to steal the show!

Have a Mice Christmas!
---

Easy to Adapt to Your School's Needs!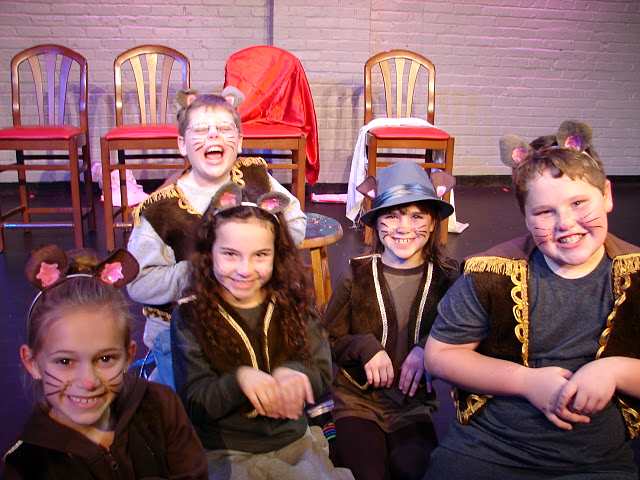 The Lakefront Youth Theatre Experience, New Orleans
"Thank you for your wonderful scripts and musical plays! I produced and directed Cinderella at Christmas at my children's elementary school. The script was wonderful and the end result was fantastic!"
Caroline Hart, Teacher, Oxford, OH

---
"Our kids did a super job.
The script was great!"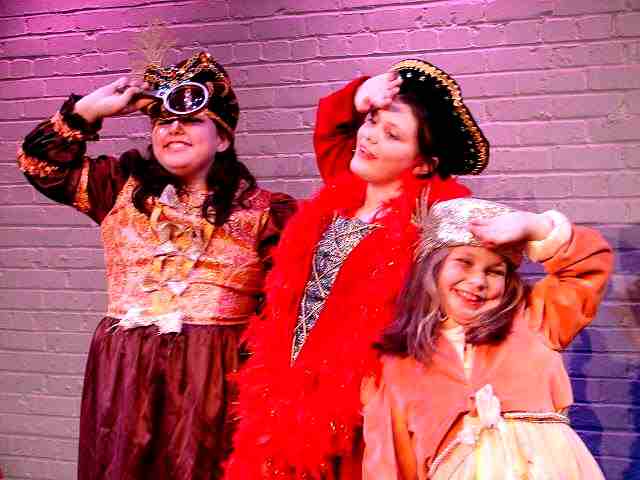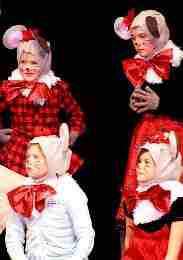 Lakefront Youth Theatre -- Bremerton Community Theatre
"It was so easy to work with the children's script and adapt it to my students needs!"
Sherri Alejandro, Teacher, Carden El Encanto School, Santa Cruz CA

---

Great Roles for Every Cast Member!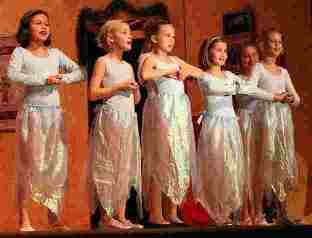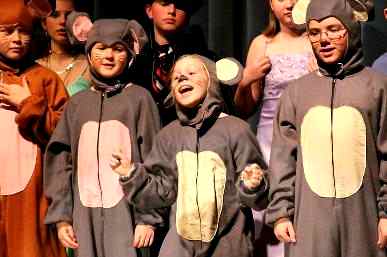 The Chorus tells Cinderella's Story! Everyone Sings Together!
Theatre Works, LLC of Stewartstown, PA
Adapted for Young Performers: Simple dialogue and vocabulary are appropriate for child performers ages 6 - 12. No long speeches! Easy for kids to memorize!

Familiar Christmas songs: Audience sings songs they already know like O Christmas Tree. Characters sing new lyrics to songs like The Twelve Days of Christmas.

A Flexible Cast of 24 Students: (Doubling and extras possible and easy.) Every role has at least three spoken lines!

Cinderella can be played by up to 5 girls to ensure that not one child is the "star".

About 30-40 minutes long: This children's play is long enough to be a substantial project and short enough to accommodate your teaching schedule.

Easy costumes and scenery: Many suggestions on how to create or find what you need to make a great looking production without breaking your budget!

Everyone Celebrates at the Christmas Ball!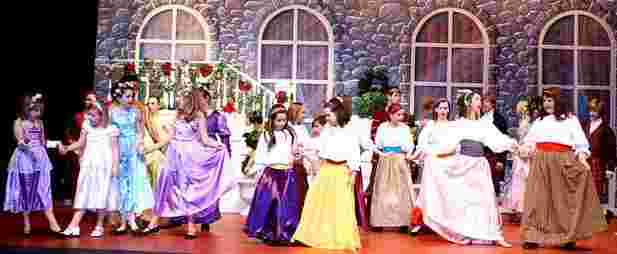 Cinderella's Christmas Ball, Bremerton Community Theatre, Bremerton, WA

Internet Music Resources: Karaoke CDs & Sheet Music







Click to search Internet for karaoke cds or sheet music

A CHRISTMAS CINDERELLA
Large Cast Musical Play for Kids to Perform