A CHRISTMAS WIZARD OF OZ
Large Cast Musical Play for Kids to Perform
Easy Christmas Musical for Kids to Perform!

Stuffed Lion, Bremerton Community Players - Dorothy, Roseville Performing Arts, CA
"A Christmas Wizard of Oz was absolutely a wonderful experience from beginning to end! The script was wonderful and easy to adapt so that everyone could participate!"
Donna Stafford, First Grade Teacher, Kinston NC
Perfect for Your School's Holiday Celebration!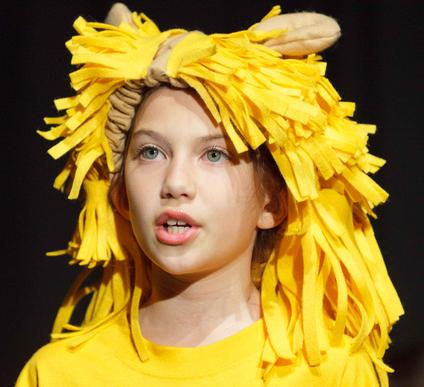 The Tin Man is now a Toy Soldier, Lion is a Stuffed Toy!
"I can not tell you often (or loud) enough how much we LOVE your Christmas Wizard of Oz! It was a fantastic show for us. You are so clever!!!"
Midge McClosky, Artistic Director, Shawnee Playhouse, PA

---

Just imagine... The Wizard of Oz adapted for Christmas! This great Christmas Musical comes complete with child-friendly dialogue and familiar Christmas carols the audience and performers can sing together!


A CHRISTMAS WIZARD OF OZ
Large Cast Musical Play for Kids to Perform