LAURA INGALLS WILDER:
Voice of the Prairie
Small-Medium Cast Play for Schools, Theatres

Joyful Pioneer Stories for Young People!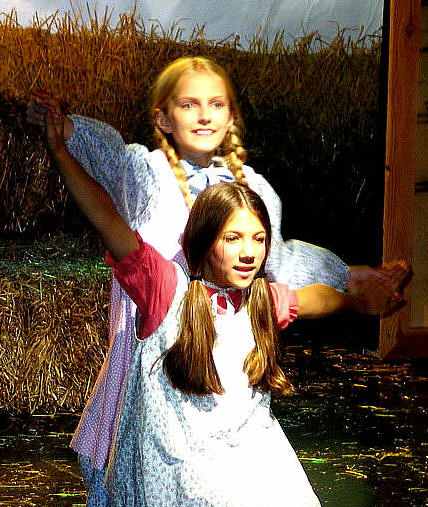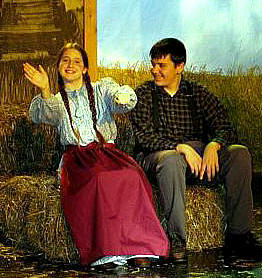 Artists' Studio Center for Perf Arts, LA - Rosana Shutte, Director
History Comes Alive for Schools and Theatres! Principals and teachers love the educational tie-in to American History, Women's Studies, Native American History, American Literature.

"Although Laura's story is prevalent, there actually are not that many scripts available for community theater," said the show's director, Dale Schrag. "This script, written by Kathryn Schultz Miller, was the best."
Davina Jamison, Hutchinson News, KS

Vivid Scenes of a Remarkable Life!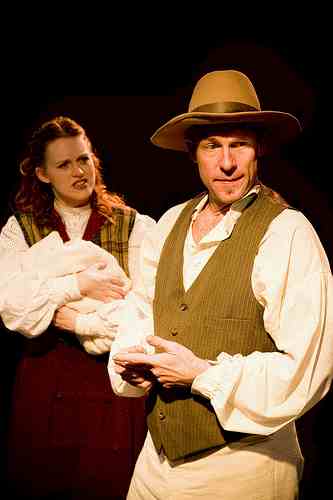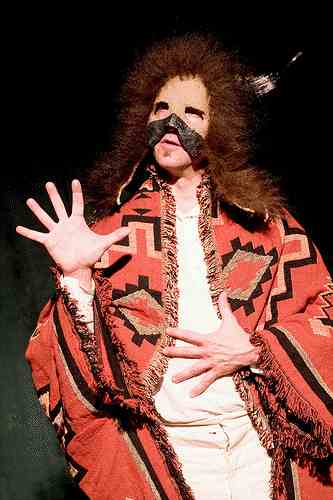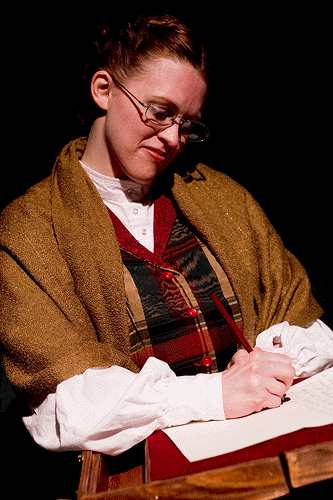 The Birth of Laura's Baby, Fire, Prophecy of Hard Winter!
"This script blends contemporary history with her story. The play starts during the Civil War, with the division of the North and South, while also setting the scene of a little house in Wisconsin and a girl named Laura. It gives a lot of understanding to the western migration."
Dale Schrag, Director, Family Children's Theatre

---

"It is Beautifully Written!"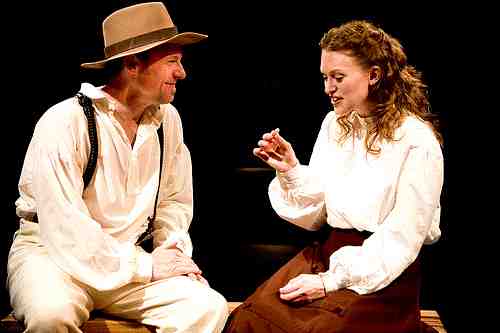 Laura and Her Future Husband Almanzo Fall in Love!
"I just got done reading Laura Ingalls Wilder and I LOVED it! It is beautifully written and I can see our theatre group performing this!"
Tricia Oliver, Auburn Children's Theatre, Auburn, AL

A Celebration of a Beloved Author!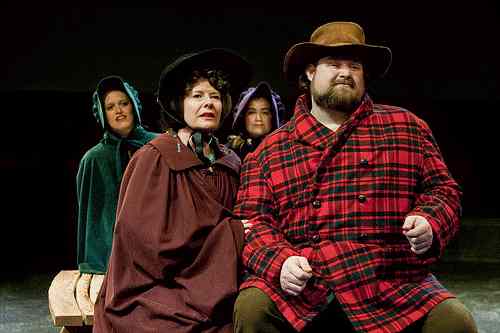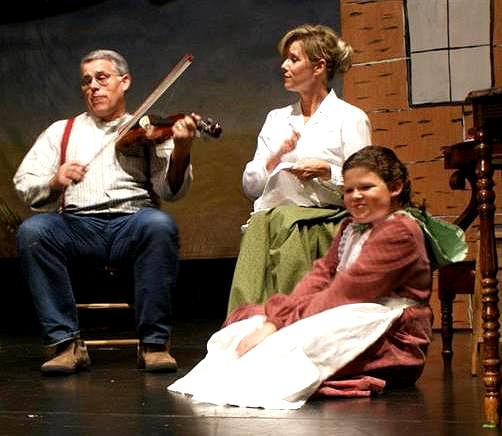 Family Children's Theatre, KS - Auburn Community Theatre, AL
"The play brings to life Laura Ingalls Wilder's stories, providing children with a glimpse into the author's life as an American pioneer."
AD Players Children's Theatre, Houston, TX
---
"The Author's Life As An American Pioneer"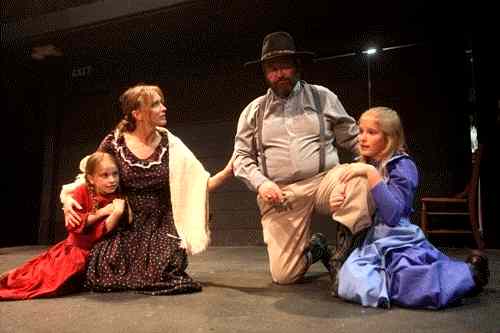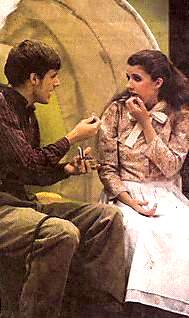 Family Children's Theatre, KS - Auburn Community Theatre, AL
Two Versions
Small Cast Touring Version
Cast of 4: 2M, 2F
(Includes suggestions for easy touring.)

Medium Cast for Schools, Theatres
Cast of 10-14: 4M, 5F, 5M/F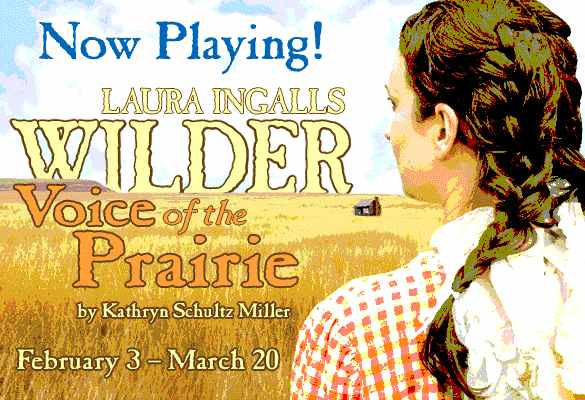 Poster Design by AD Players, Houston, TX
---
Production Information

Audience

Middle Schools, Parents, Teachers, Families, Community

Cast

Touring: 2m, 2f
Medium: 4m, 5f, fm/f

Time

About 50-55 minutes

Royalty

Royalty & Performance License Required (Details)



LAURA INGALLS WILDER
Small-Medium Cast Play for Schools, Theatres