THE LEGEND OF SLEEPY HOLLOW
Small Cast Play for Schools, Theatres

Courtship Rivalry! Hilarious Comedy!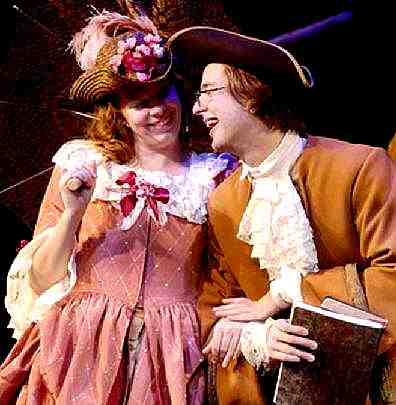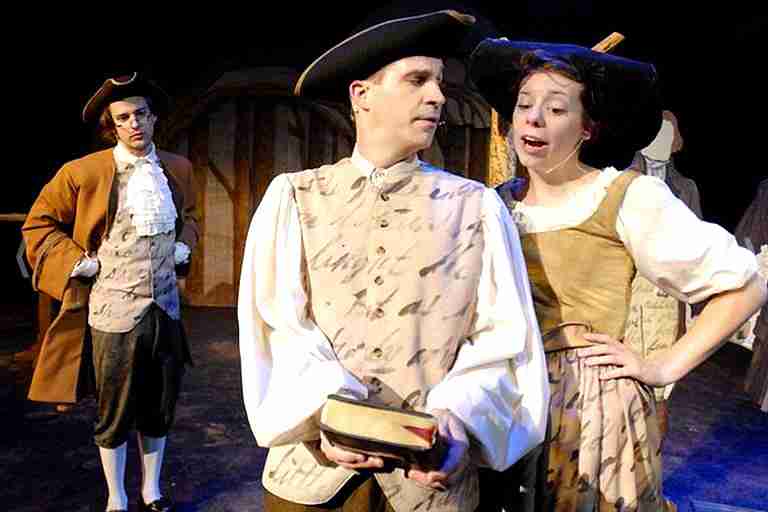 The storybook tale revolves around the famous characters: the bumbling, awkward school teacher, Ichabod Crane, the coquettish Katrina and Ichabod's brutish rival, Brom Bones.

Ichabod Falls for Katrina's Charms!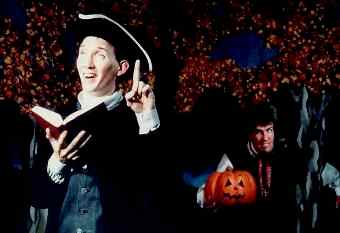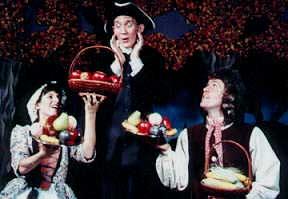 ArtReach Touring Theatre, Cincinnati, OH
---
Brom Bones and Ichabod Compete for Katrina!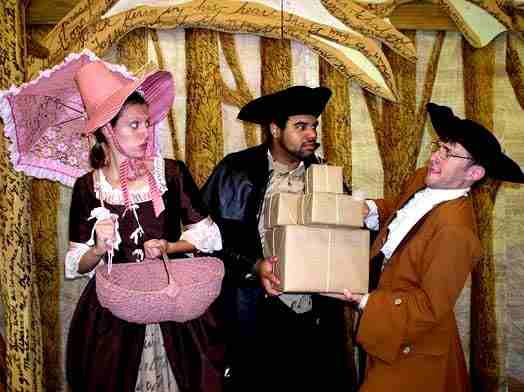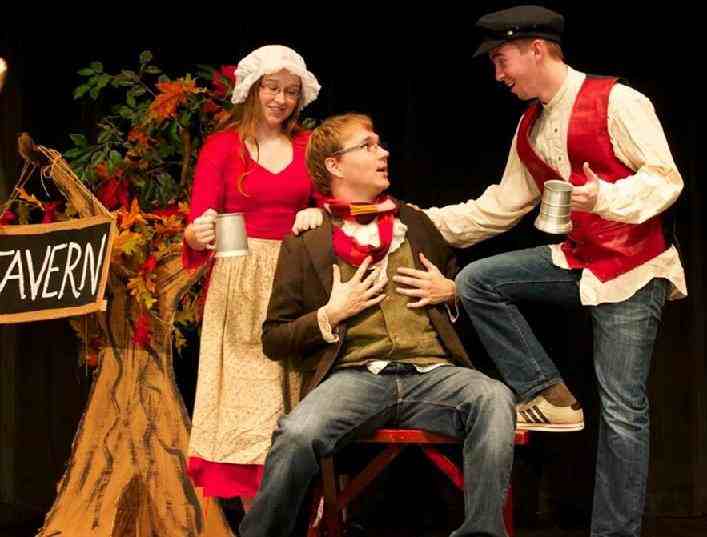 Lexington Children's Theatre, KY - Fresh Baked Theatre
"The script is quick and lively, taking the audience on a journey through history that will leave them shaking in their seats!"
John Dolphin, Pine-Richland Middle School, Gibsonia, PA

Hilarious Script for Family Audiences!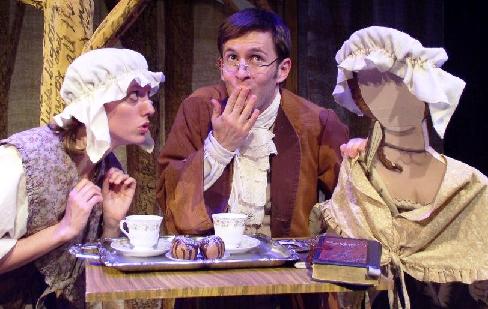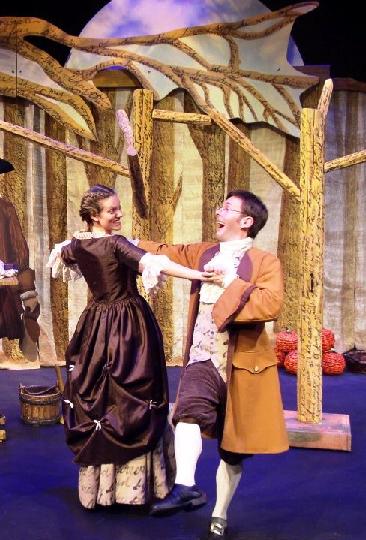 Ichabod charms the Ladies - Halloween Frolic
---

Clever Staging and Storytelling!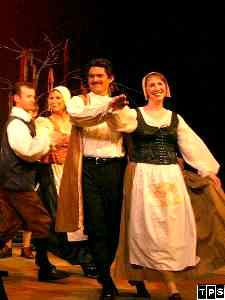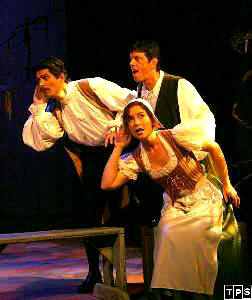 Edmonds Driftwood Players, Edmonds, WA
"We had to add three performances to accommodate all those schools who wanted to come. One parent told me it was their best field trip so far."
Becki Bradford, Chattanooga State Drama Club, TN

Campfire Tales Set the Scary Scene!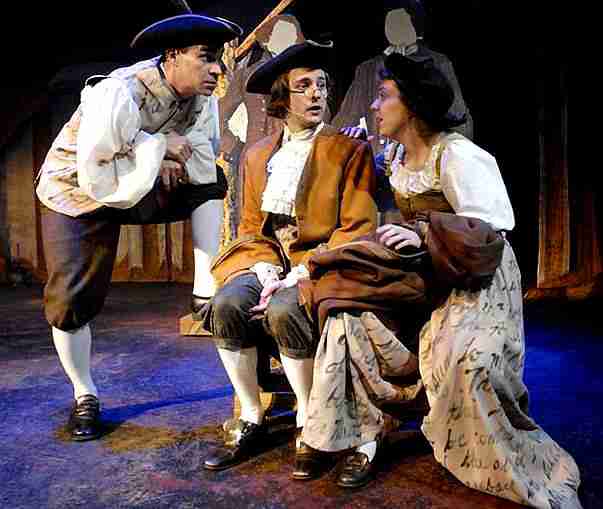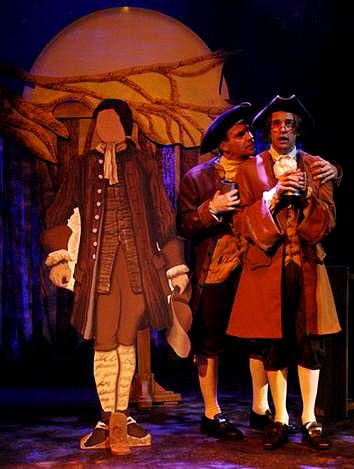 Lexington Children's Theatre's Fantastic Production!
---

Ichabod's Spooky Halloween Ride!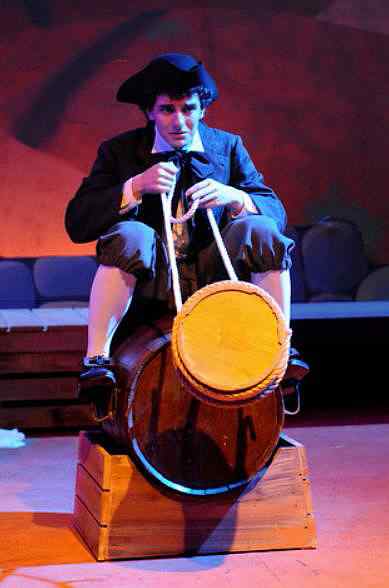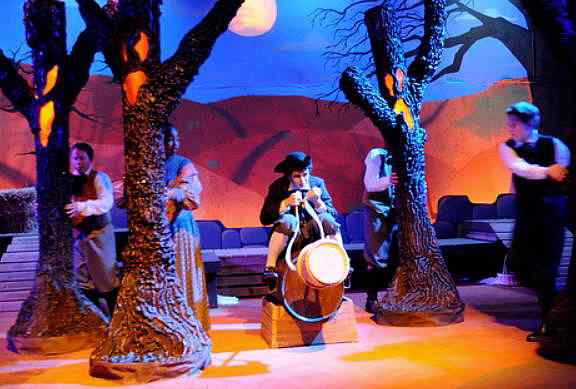 Topeka Civic Theatre and Academy, KS
"This adaptation, by Kathryn Schultz Miller, is both funny and simple for a young audience to understand, an important consideration, full of shivers and merriment."
The Orlando Sentinel, FL

A Scary and Hilarious Ending!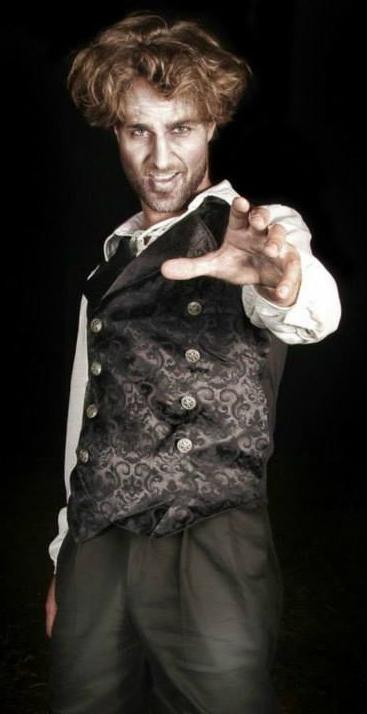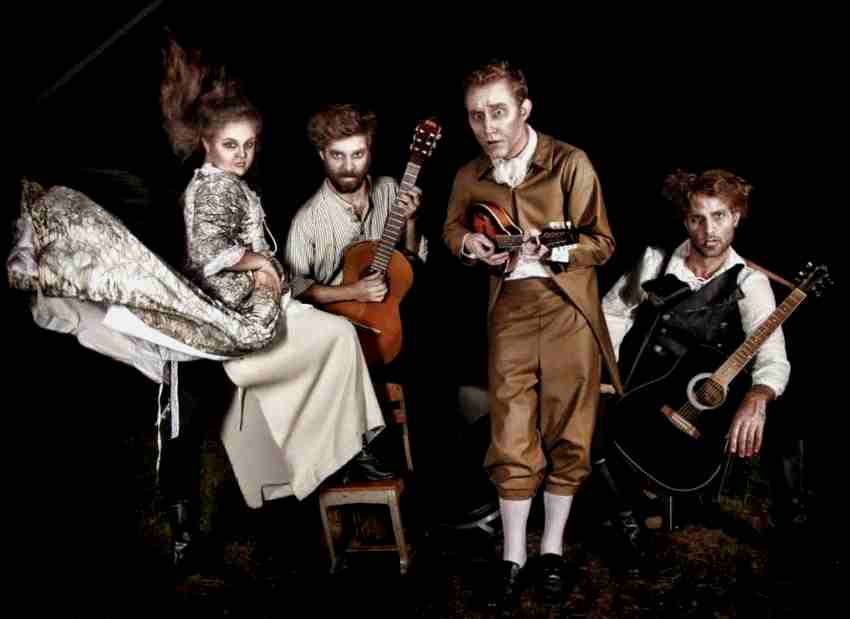 Serenbe Playhouse, Atlanta staged this wonderfully imaginative production!
---

The Ride of the Headless Horseman!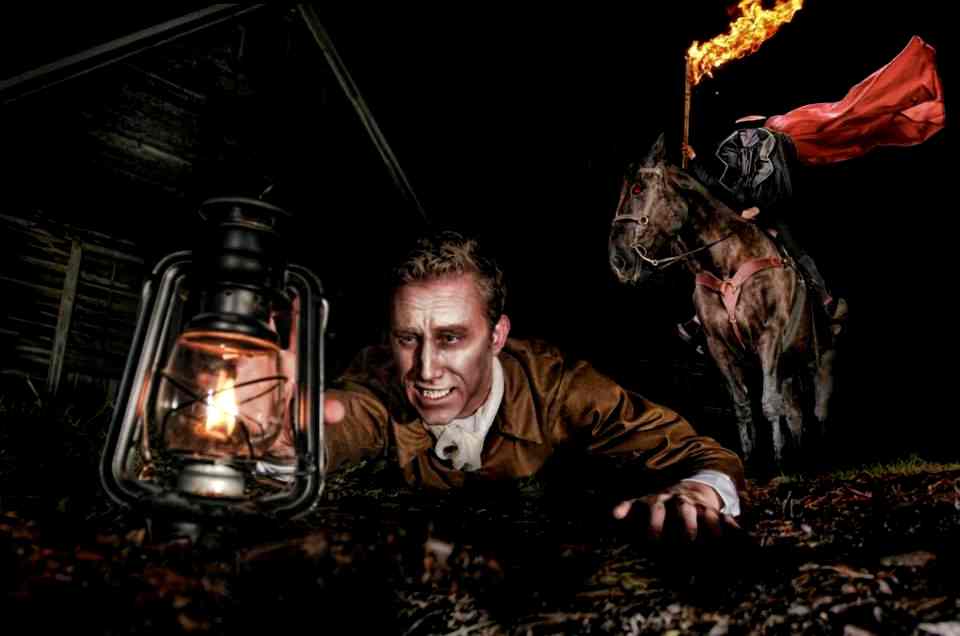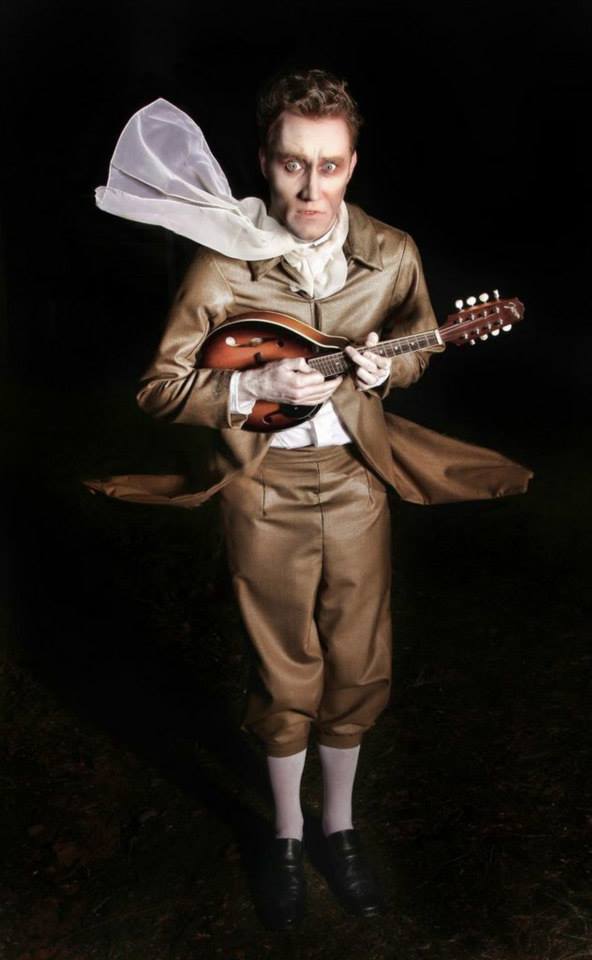 Serenbe Playhouse used the script's audience participation and interaction to great effect! They staged the play in a real stable and the Headless Horseman's ride on a real horse!

"The audiences loved it! By far one of the best play adaptations of Washington Irving's classical work!"
Grace Sayers, Storybook Theatre Co., DeLand, FL
---
Three Versions

Small Cast (Touring) Version (this page)
Recommended for Adult Actors, Theatres, Touring to Schools.
Cast of 3 (2 male, 1 female)

Medium Cast Version
(Contact Dramatic Publishing)
Recommended for Audiences Grades 6-12.
Flexible Cast of 9 (5 male, 4 female)

School Play Version
Recommended for Middle Schools, High Schools, Theatres.
Flexible Cast of 22 (14 male, 8 female)
---
Production Information

Audience

Elementary Schools, Middle Schools, Parents, Teachers, Families, Community

Cast

Touring: cast of 3, 2m, 1f
Medium: cast of 9, 5m, 4f
School Play: cast of 22, 14 m, 8f

Time

About 45-50 minutes

Royalty

Royalty & Performance License Required (Details)



THE LEGEND OF SLEEPY HOLLOW
Small Cast Play for Schools, Theatres