THE LITTLE MERMAID
Large Cast Musical Play for Kids to Perform

Fun Roles for Lots of Kids! Everyone Shines!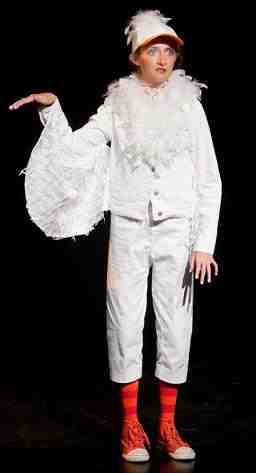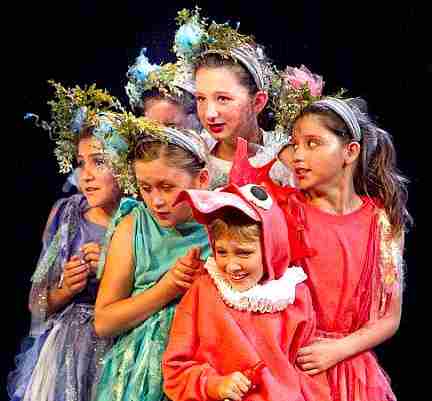 Comic Roles Aruba Flamingo, Underwater Creatures! Stage Kids CA
As the play begins... In the magical Kingdom of the Underwater Deep, a beautiful Mermaid Princess longs to become a human being.

Comedy, Funny Characters and Drama!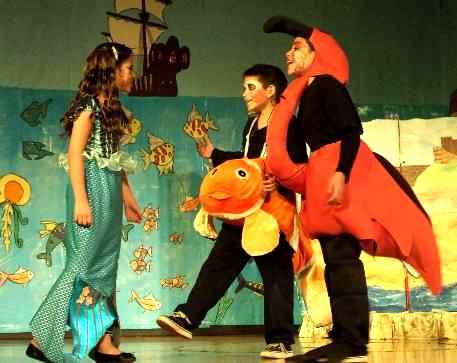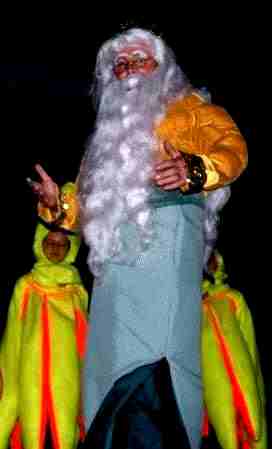 Little Mermaid, Finny, Aruba, Neptune - Buford School, Lennox, CA
During a frightful shipwreck a Prince is tossed in the sea and rescued by the Princess. When she sings him a haunting lullaby he falls in love with the girl with the beautiful, musical voice.

---
Salty Sea Sailors! Great Roles for Boys!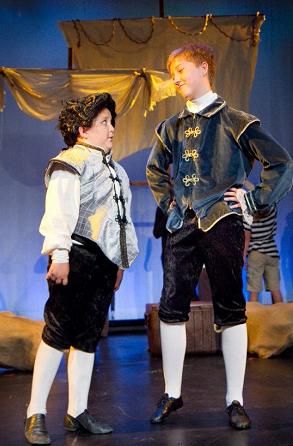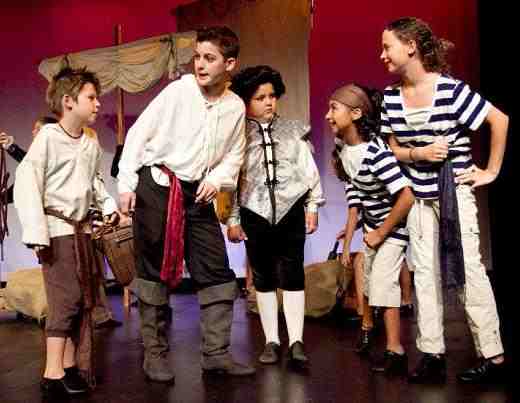 The Duke, Prince, Salty Dog Sailors - Stage Kids CA, San Jose
"My Middle School students just finished wowing our school, church, and family community with your play, The Little Mermaid!"
Laree Ott, St. Anthony Middle School, Kailua, Hawaii

Musical Fun for Middle Schools!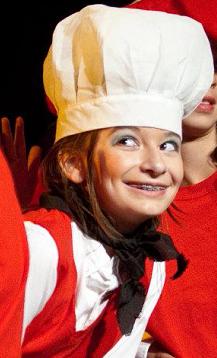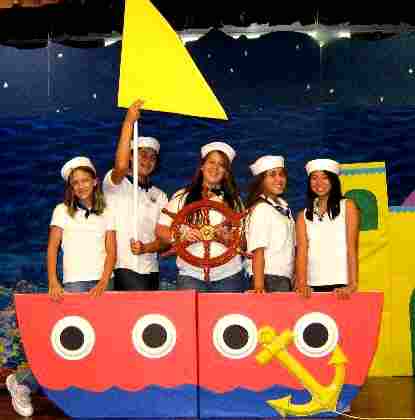 Chef, Sailors - Stage Kids CA - St. Anthony Middle School, Kailua, HI
---

Everyone Becomes a Star Under the Sea!

St. Anthony Middle School, Kailua, Hawaii

The Little Mermaid defies her father the Sea King and makes a pact with Queen Odessa, trading her voice for humanhood.

"So Easy to Adapt to My School's Needs!"

The Little Mermaid, French Chefs, Lindsey School, Chesterland, OH

Her friends, Aruba and Finny, are at her side through the adventure providing humor and fun to this children's musical play of the beloved Hans Christian Andersen story.

---

Easy Dialogue to Learn, Perform and Enjoy!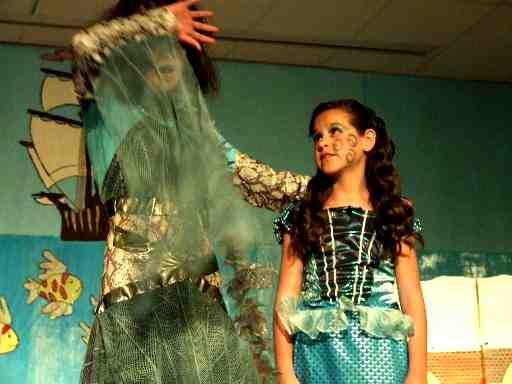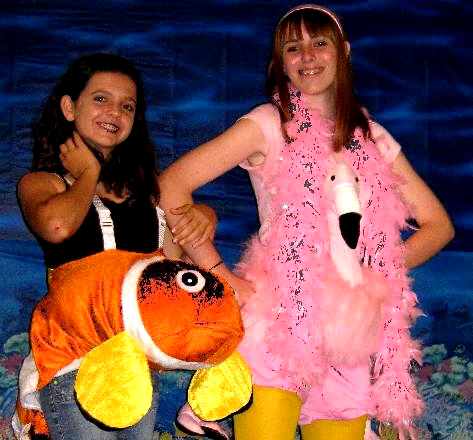 Wicked Odessa with her Slithery Sirs! Finny & Aruba!
Buford Elementary, Lennox, CA - Children's Theatre Co., ON
"The children loved The Little Mermaid and so did the audiences! I cast 26 children in the roles and they loved it and we had full houses!"
Jennifer Black, Children's Theatre Company, Goderich, Ontario

"We Had So Much Fun!"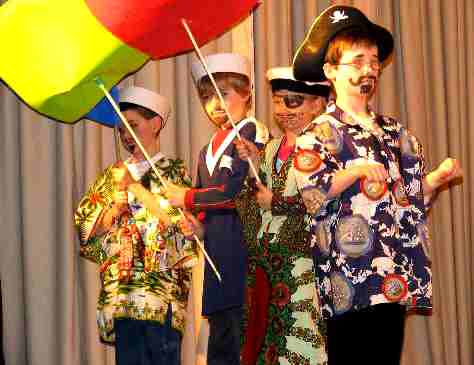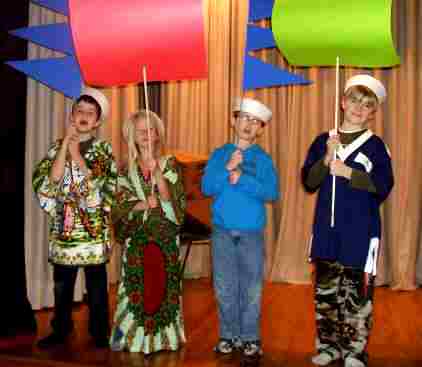 Sailors have fun dialogue and Sing Blow the Man Down!
Children's Theatre Company, Goderich, Ontario
---
"The French Chef Brought Down the House!"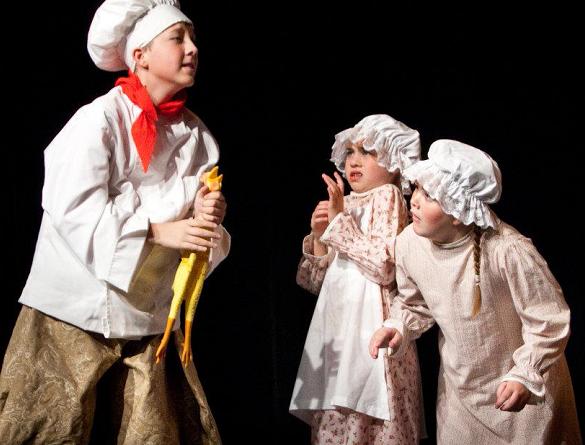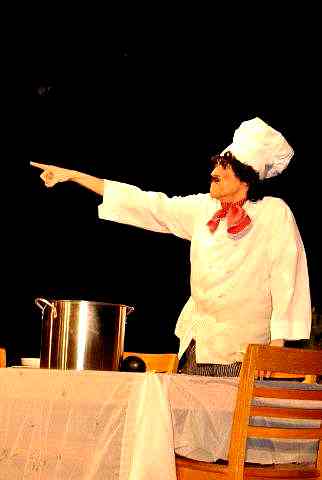 Stage Kids CA, San Jose - O'Gorman High School, Sioux Falls
"Philippe (the French chef) brought down the house! The sailors were loved. And Aruba and Finny stole the show. The Reverend Gumbo made our own priest laugh!"
Keith Wagner, Saint Paul School, Leesburg, FL

Exciting Drama on Land and Sea!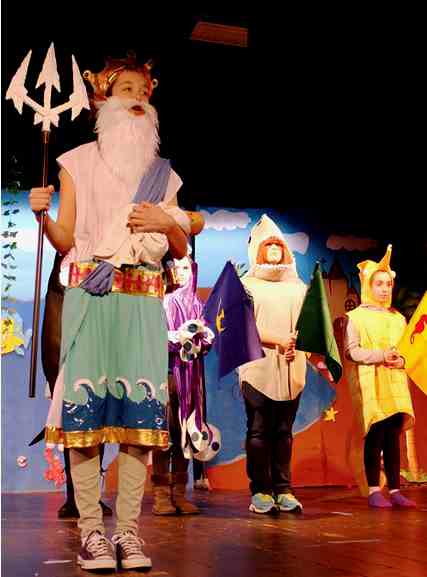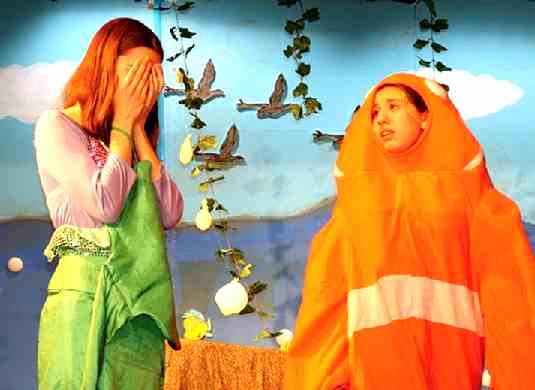 Old Rochester Regional Jr High, MA
The Little Mermaid includes the antics of Philippe the French Chef, salty dog Sailors, sidekicks Slithery Sirs and comical Castle Servants.

---
Audience Interaction! Easy Dialogue & Songs!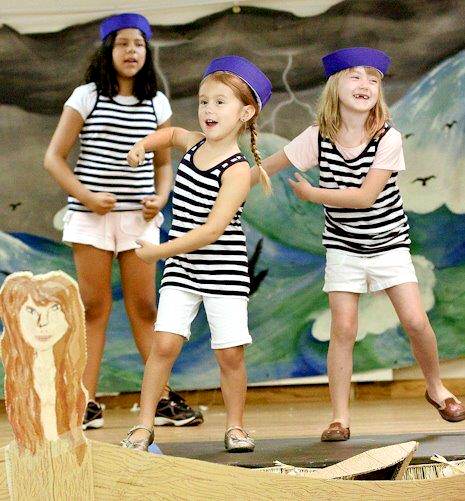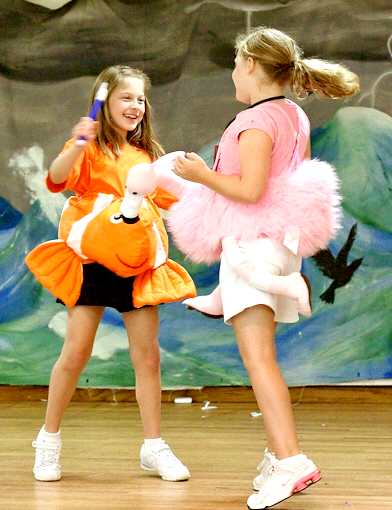 Stage Stormers Summer Camps, Spring City, PA
Just for Kids: Easy dialogue. Speeches and vocabulary are appropriate for child performers ages 6 - 14.

A Flexible Cast of 24-39 Students: Easily adapted for a smaller or larger cast. Every role has at least three spoken lines! Add as many roles as you like!

The Little Mermaid can be played by up to 6 girls to ensure that no one child is the "star". Multiple roles are also suggested for several other roles.

About 45 minutes long: Long enough to be a substantial project and short enough to accommodate your teaching schedule.

Easy costumes and scenery: Many suggestions on how to create or find what you need to make a great looking production without breaking your budget!

A Very Happy Ending!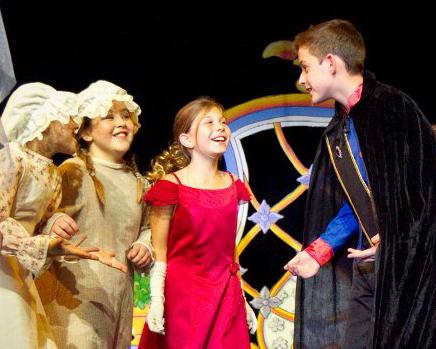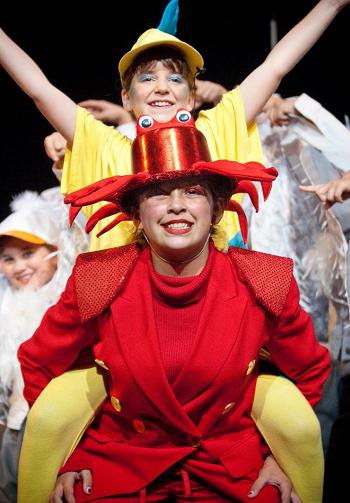 Stage Kids CA, Children's Community Theatre Program, San Jose
---
Everyone Has a Role in The Little Mermaid!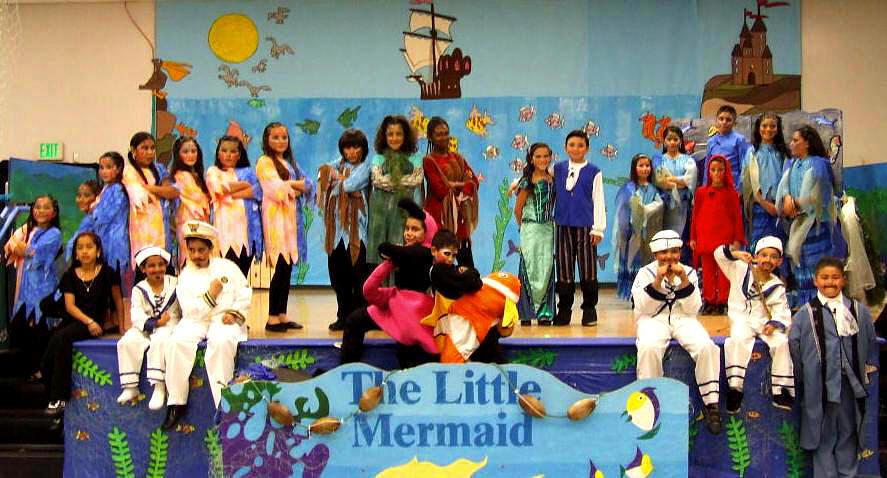 "We had so much fun and the kids had fans, signed autographs, and simply had a great time. We never have experienced something so enjoyable. The whole community came together to make this production possible."
DeWayne Durr, Teacher, Piner Elementary, Morning View, KY


Young Sailors, Solano Youth Theatre, Fairfield, CA
Music Resources: Karaoke CDs & Sheet Music







Click to search for karaoke cds or sheet music

THE LITTLE MERMAID
Large Cast Musical Play for Kids to Perform