PETER PAN
Large Cast School Play for Kids to Perform
Soundtrack Cues ............ Script Sample
---

CAST LIST

Running Time: About 40-45 minutes
Flexible Cast of 30: 4 male, 7 female, All others m/f
Easily adapted for larger or smaller cast

STARS:
WINKIE (13 lines, m/f)
SPARKLE (12 lines, m/f)
FLASHY (12 lines, m/f)
STELLAR (12 lines, m/f)
FAMILY:
MOTHER (9 lines, f)
FATHER (11 lines, m)
JOHN (17 lines, m)
MICHAEL (21 lines, m)
NANA (8 lines, f)
WENDY (39 lines total, f)
WENDY #1 (19 lines, f)
WENDY #2 (20 lines, f)

PETER PAN (72 lines total, m/f)
PETER #1 (26 lines, m/f)
PETER #2 (11 lines, m/f)
PETER #3 (25 lines, m/f)
PETER #4 (11 lines, m/f)
PETER'S SHADOW (movements only, m/f)
TINKER BELL (18 lines plus movement, m/f)
PIRATES:
CAPTAIN HOOK (29 lines, m)
SMEE (28 lines, m/f)
TATTOO BILL (8 lines, m/f)
SKYLIGHTS (5 lines, m/f)
NOODLER (6 lines, m/f)
CROCODILE (movements only, m/f)
LOST BOYS:
TOOTLES (13 lines, m/f)
NIBS (11 lines, m/f)
CURLY (11 lines, m/f)
TWIN-HARRY (12 lines, m/f)
TWIN-TERRY (11 lines, m/f)
INDIANS:
TIGER LILY (6 lines, f)
GREAT BIG LITTLE PANTHER (4 lines, m/f)
LEAN WOLF (3 lines, m/f)
MERMAIDS:
PEARL (5 lines, f)
STARFISH (4 lines, f)
MOONGLOW (4 lines, f)
---

Dramatic Fun! Perfect for Kids to Perform!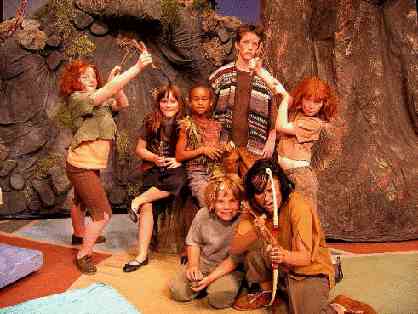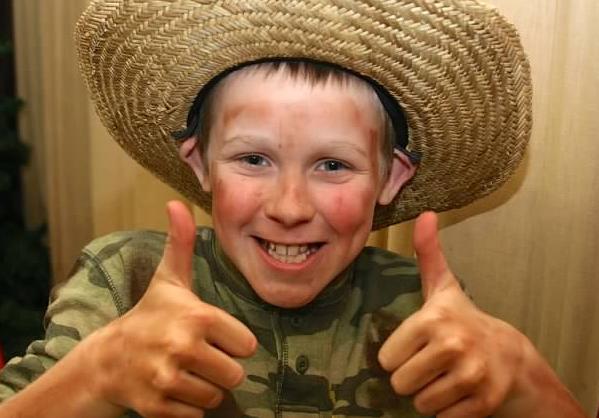 Peter Pan's Band of Lost Boys in Neverland!
Bremerton Community Theatre, WA - Shoultes Elem, WA
"Peter Pan was wonderful! WE HAD SO MUCH FUN, your giving us permission to adapt the script was liberating and inspiring!"
Terry Overfelt, Rock Bridge High School, MO

---

PETER PAN
CD SOUNDTRACK CUES
Cues, sound effects, background music (traditional-classical)

The CD Soundtrack contains special sound effects and background music (public domain traditional-classical) that may be used to greatly enhance the performance. It does not contain music and songs from the movie or stageplay, nor does it contain music for the performers to sing along with. Cues have 10 seconds of silence at the end - times shown below include silence.
[ Click on [sample] to hear a short sample of the indicated cues ]
1. MAGICAL STARS (0:35) [sample]
2. FLYING! (1:02) [sample]
3. INDIANS, TIGER LILY DANCE (1:17)
4. PIRATES! (1:40) [sample]
5. SCARY CROCODILE! (1:06)
6. MAGICAL STARS (0:35)
7. SCARY CROCODILE! (1:06) [sample]
8. SCARY CROCODILE 2! (1:08)
9. FLYING! (1:02)
10. MAGICAL STARS, END SHOW, CURTAIN CALL (2:22) [sample]
Note: Some teachers choose familiar songs, obtain sheet music and insert these songs into the play. We recognize that each school has a wide variety of educational needs to fulfill and we invite you to be creative in your use of our scripts; including changes or additions that are appropriate for your students. As author/publisher of our own creative works, we do ask that you obtain proper copyright permission for any additions you might make - that responsibility is up to you.

Music & Sound Resources Available on the Internet
( Sheet Music, Song Books, CDs, DVDs, Sing-along, Karaoke, Sound Effects )
Internet Music Resources: Karaoke CDs & Sheet Music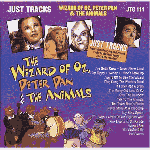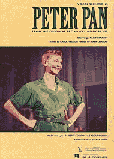 Click to search Internet for karaoke cds or sheet music
---

Let Your Imagination Soar!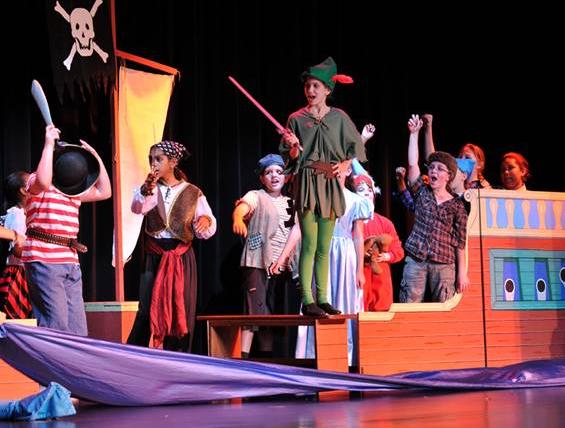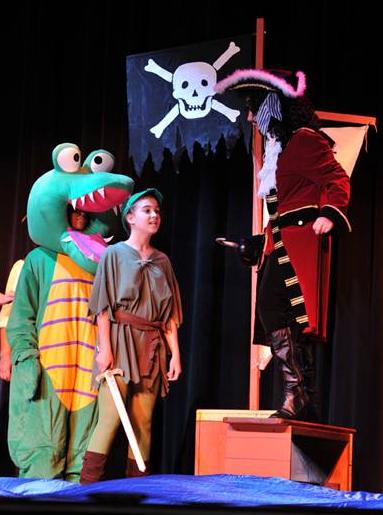 Ursuline Academy, New Orleans, Renee Barras Director, 2012
---
The story is just as you remember it. Here Peter prepares to take the children to Neverland.
(Script pages 11-13)
PETER: I'd never let any one tell me to grow up.

WENDY: Mother says there's nothing I can do about it.

PETER: Of course there is!

JOHN: What is it, Peter?

PETER: You can come with me to Neverland!

MICHAEL: Neverland? That sounds exciting!

PETER: Tell me what you like more than anything else on earth!

MICHAEL: Indians!

JOHN: Pirates!

WENDY: Mermaids!

PETER: We have all of those on the Neverland Island. And also there are lost boys.

WENDY: Lost boys? Why are they lost?

PETER: Because they don't have a mother. Hey! You could be our mother!

WENDY: That's silly. I'm just a girl.

TINKER BELL: (Agrees with WENDY. Kazoo: That's right she can't come.)

PETER: You'd make a great mother! We'd all be so happy to have you there. And in Neverland you never grow up!

JOHN: Can we go Wendy?

MICHAEL: Oh, please, please, please can we go?

WENDY: Well, all right. But how do we get there?

PETER: We fly, of course.

WENDY: Fly? Oh, but we can't fly!

JOHN: Sounds dangerous.

TINKER BELL: (Agrees. Kazoo: That's right they can't fly. It's very dangerous.)

PETER: Then I'll teach you!

WENDY: Aren't you forgetting something, Peter?

(SHE lifts cover and lets PETER'S SHADOW out.)

PETER: Of course! I can't fly without my shadow!

(PETER goes to SHADOW. SHADOW stands behind PETER and "mirror's" his movements. PETER puts his hands on his hips, SHADOW does the same. PETER lifts his cap and scratches the top of his head, SHADOW does the same. PETER takes big steps across the playing area, SHADOW follows. Suddenly PETER turns and grabs SHADOW, who squiggles trying to get lose.)

Hurry, Wendy. Sew it on before it gets away.

Note: This is a sample from the actual script. To review the entire play, order the PERUSAL SCRIPT (online instant download). Or to save 20% on the full production kit and royalty for one performance, order the SCHOOL PLAY PACKAGE (below) and start rehearsals today!

---

THE SCHOOL PLAY PACKAGE HAS EVERYTHING YOU NEED!
Get Everything - Only $99.95

SAVE MORE $$$ WITH FULL DOWNLOAD
-- NO SHIPPING COSTS! --