PINOCCHIO
Large Cast School Play for Kids to Perform
Soundtrack Cues ............ Script Sample
---

CAST LIST

Running Time: About 45 minutes
Flexible Cast of 30-40: 2 Male, 3 Female, All others M/F
Easily adapted for larger or smaller cast
PERFORMERS: (no lines, parts can overlap)
MUSIC BOXES (M/F)
CUCKOO CLOCKS (M/F)
CAGE & NOSE (M/F)
WHALE (M/F)
BOYS & GIRLS in Land of Toys (M/F)
FISH (M/F)
PUPPETEERS:
ALBERTO/ALBERTA (M/F, 8 lines)
BRUNO/BRUNELLA (M/F, 7 lines)
CARLO/CARLOTTA (M/F, 7 lines)
DINO/DINA (M/F, 7 lines)
ELMO/ELMA (M/F, 7 lines)
PUPPETS:
FETTUCINI (M/F, 5 lines)
GORGONZOLA (M/F, 6 lines)
LINGUINI (M/F, 6 lines)
MACARONI (M/F, 6 lines)
PEPPERONI (M/F, 7 lines)
LORENZO THE MAGNIFICO (M/F, 32 lines)
GEPPETTO (M, 21 lines)
HICKORY CRICKET: (M/F total 65 lines)
HICKORY CRICKET #1 (M/F, 29 lines)
HICKORY CRICKET #2 (M/F, 13 lines)
HICKORY CRICKET #3 (M/F, 13 lines)
HICKORY CRICKET #4 (M/F, 10 lines)
PINOCCHIO: (M/F total 87 lines)
PINOCCHIO #1 (M/F, 15 lines)
PINOCCHIO #2 (M/F, 29 lines)
PINOCCHIO #3 (M/F, 28 lines)
PINOCCHIO #4 (M/F, 15 lines)
IVANA (F, 1 line)
LUCKY STAR (M/F, 9 lines)
BLUE FAIRY (F, 25 lines)
FIBBER THE FOX (M/F, 9 lines)
LEFTY THE CAT (M/F, 6 lines)
LAMPWICK (M/F, 20 lines)
COACHMAN (M/F, 14 lines)
JACK (M, 8 lines)
JILL (F, 2 lines)
---

"The Children Thoroughly Enjoyed It!"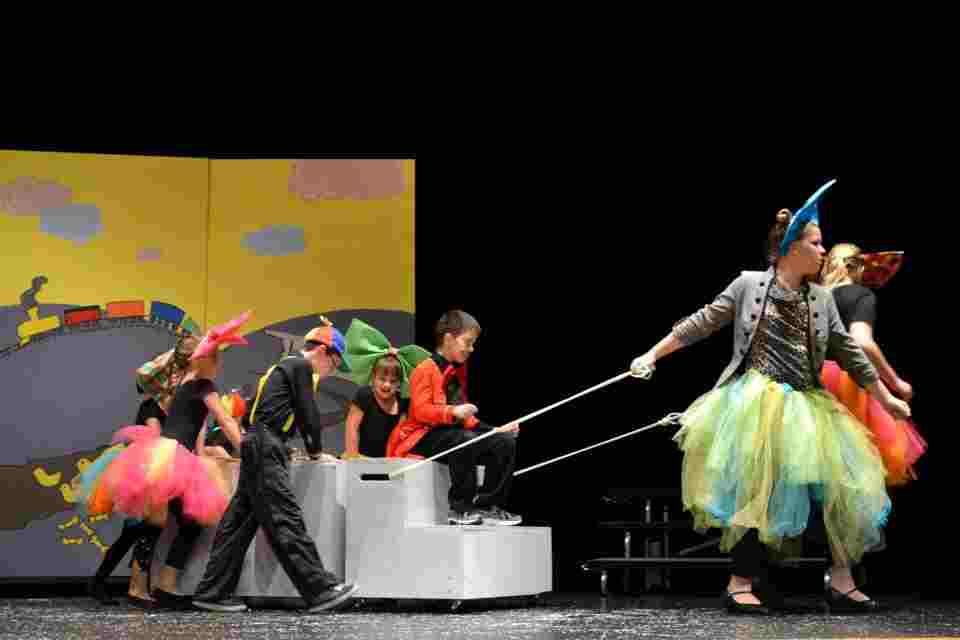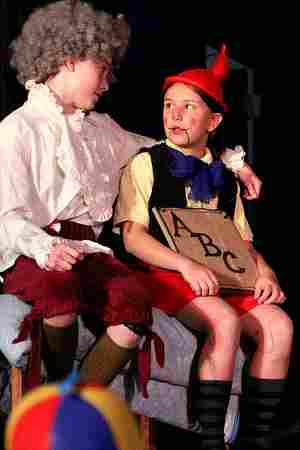 Broadway Review, Kansas City - Kenwood School, Minneapolis
---

PINOCCHIO
CD SOUNDTRACK CUES
Cues, sound effects, background music (traditional-classical)

The CD Soundtrack contains special sound effects and background music (public domain traditional-classical) that may be used to greatly enhance the performance. It does not contain music and songs from the popular animated film, nor does it contain music for the performers to sing along with. Cues have 10 seconds of silence at the end - times shown below include silence.
[ Click on [sample] to hear a short sample of the indicated cues ]
1. CARNIVAL, FANFARE (0:59) [sample]

2. DREAMY STORYTELLING (0:39)

3. LUCKY STAR (0:36)
4. BLUE FAIRY (1:13) [sample]

5. STAR & FAIRY EXIT (0:17)
6. CARNIVAL (0:43)
7. OMINOUS MUSIC (1:05) [sample]

8. STAR & FAIRY (LONG) (0:58)
9. STAR & FAIRY, TRAVELERS, COACH (1:29)
10. OMINOUS, COACH, LAND OF TOYS (1:01)
11. BREAKING GLASS (0:14)
12. OMINOUS, DONKEY, WHIP, HORSES (0:31)
13. SADNESS, FAIRY, WATER, WAVE, WHALE (2:59)
14. WHALE SNEEZE, RUSHING WATER (0:40) [sample]

15. BLUE FAIRY (0:39)
16. CARNIVAL, CURTAIN CALL (1:45)
Note: Some teachers choose familiar songs, obtain sheet music and insert these songs into the play. We recognize that each school has a wide variety of educational needs to fulfill and we invite you to be creative in your use of our scripts; including changes or additions that are appropriate for your students. As author/publisher of our own creative works, we do ask that you obtain proper copyright permission for any additions you might make - that responsibility is up to you.

Music & Sound Resources Available on the Internet
( Sheet Music, Song Books, CDs, DVDs, Sing-along, Karaoke, Sound Effects )
Internet Music Resources: Karaoke CDs & Sheet Music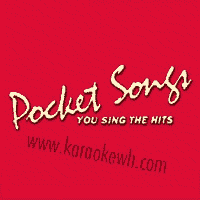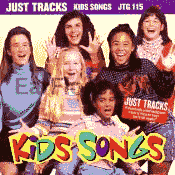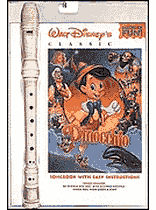 Click to search Internet for karaoke cds or sheet music
---

How to Make A Puppet's Nose Grow?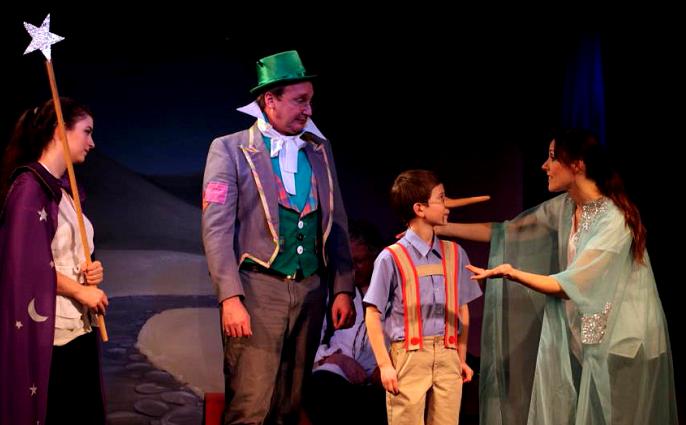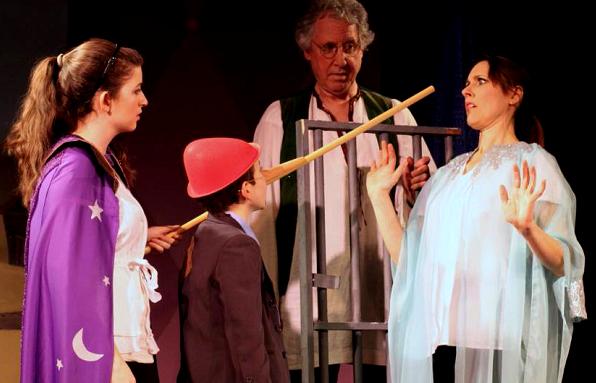 A Terrific Production by Valley Center Stage, North Bend, WA!
Look closely. Lucky Star, Blue Fairy's friend, carries a star wand with long wooden handle. When Pinocchio lies to the Blue Fairy, Lucky Star stands behind Pinocchio and places pole on his shoulder. Another cast member uses a slide whistle to make "growing" sound. It's simple, easy, and works like a charm!

---
The story is just as you remember it. Here Pinocchio is about to get into trouble... again!
(Script pages 17-18)
FIBBER: Good day, young sir. What was that I heard your friend saying?

LEFTY: (Yeah, what was he saying?) Meoooow...????

PINOCCHIO: Oh nothing. Just that I can't see the show because I'm a puppet.

FIBBER: Hmm... How peculiar.

(FIBBER and LEFTY circle around PINOCCHIO, examining.)

I've never seen a puppet that walks and talks before...

LEFTY: (Me neither.) Meerrrroow...

(LEFTY lifts PINOCCHIO's hat, FIBBER looks under his coat. LEFTY takes PINOCCHIO's book and hands it to FIBBER. They play with it passing it back and forth so that PINOCCHIO can't get it. PINOCCHIO laughs at their fun.)

PINOCCHIO: (Giggling.) Hey!

FIBBER: How'd you like to make a buck or two, hmmm?

LEFTY: (Hmmm?) Mewwwww?

PINOCCHIO: Not right now. I have to go to school.

FIBBER: Ah, I see you are a puppet. All puppets are stupid.

(FIBBER and LEFTY cross their arms and turn their noses up in disgust.)

PINOCCHIO: Hey!

FIBBER: School is for little puppets. Real boys skip their lessons and get into show business.

(LEFTY strikes a dramatic pose.)

The old razzle dazzle...

(LEFTY does a quick soft shoe, takes a dramatic bow.)

PINOCCHIO: The old razzle dazzle, huh?

(PINOCCHIO tries to imitate LEFTY. His wooden awkward feet get tangled and he falls.)

FIBBER: Not bad. How'd you like to be...

(FIBBER and LEFTY strike a starry pose...)

A star!

PINOCCHIO: A star! That would be much more fun than going to school.

FIBBER: We can put your name in lights, kid. Of course, it will cost you a quarter.

PINOCCHIO: That's no problem. I have one right here!

(PINOCCHIO zips out his coin. FIBBER takes it, bites it, slips it in his coat.)

FIBBER: Lefty?

(LEFTY grabs one of PINOCCHIO's arms.)

LEFTY: (Here we go!) Merp!

(FIBBER grabs the other.)

FIBBER: Oh, we're going to have lots and lots of fun...

Note: This is a sample from the actual script. To review the entire play, order the PERUSAL SCRIPT (online instant download). Or to save 20% on the full production kit and royalty for one performance, order the SCHOOL PLAY PACKAGE (below) and start rehearsals today!

---

THE SCHOOL PLAY PACKAGE HAS EVERYTHING YOU NEED!
Get Everything - Only $99.95

SAVE MORE $$$ WITH FULL DOWNLOAD
-- NO SHIPPING COSTS! --