THE PRINCESS & THE PEA
Large Cast Full Length Play

Great For Young People's Theatre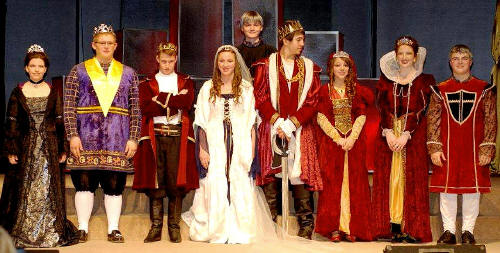 Young People's Theatre - Rebecca Hickman, Homeschoolers, IL
"We are really enjoying rehearsing The Princess and the Pea. It is the perfect choice for this group of 8th graders!"
Tammy Cave, Middletown Middle School, MD
"Humor, Romance, Mystery and Action!"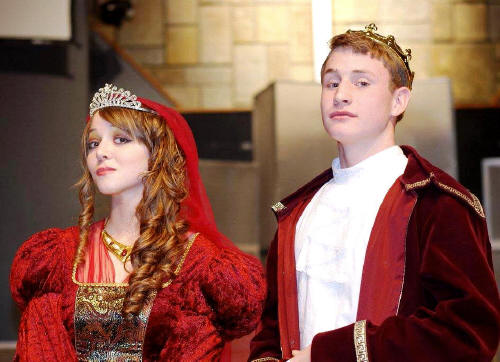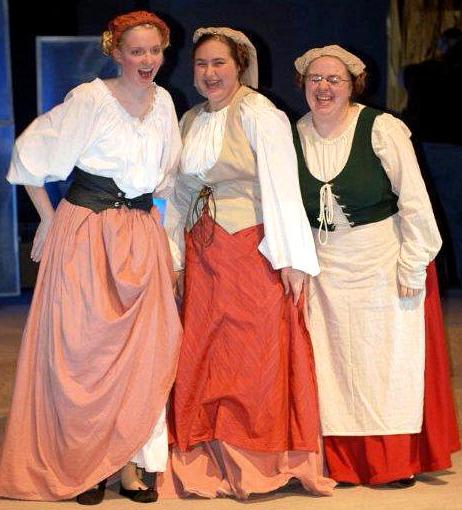 Greta and Prince Edgar, Handmaidens - Rebecca Hickman, Homeschool, IL

---

"It was great! A wonderful experience!"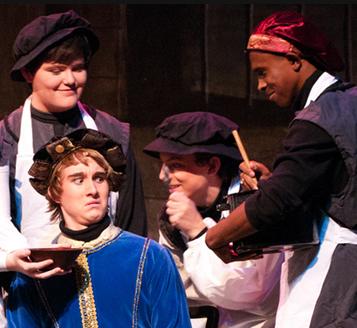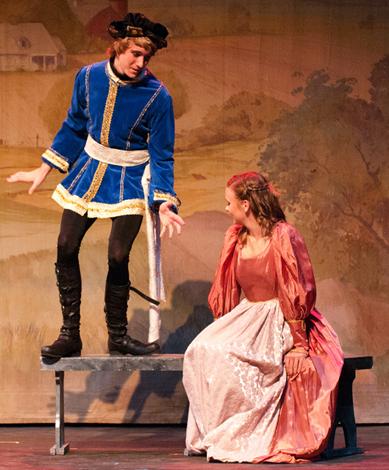 Snooty Harcourt changes his tune when he meets Rose!
Cathedral High School, Indianapolis, IN
| | | | | |
| --- | --- | --- | --- | --- |
| | Easy script to stage with lots of notes for teachers and directors! The script requires a simple background drop and various easy to build pieces with costume suggestions that won't break your budget. Simple or elaborate, the play will please! | | | |
---

Royal Intrigue and Medieval Drama!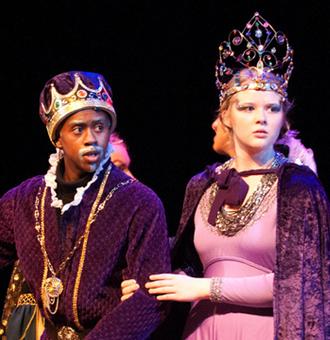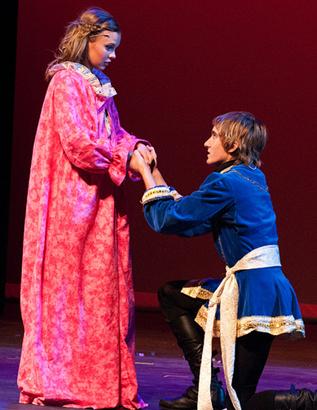 King Ulsted and Queen Sophia - Harry and Rose - Cathedral High
"Thanks for allowing us to adjust things to fit the size of our group. Wonderful experience!"
Rebecca Hickman, Potomac, IL

"The Princess and the Pea was Fantastic!"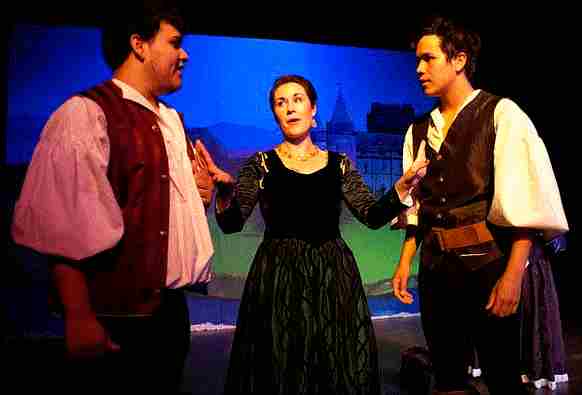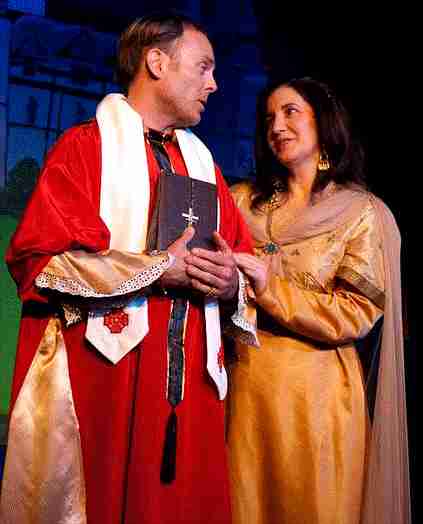 Vpstartcrow Productions, Manassas VA - Hickman Homeschool, IL

---

A Very Happy Ending!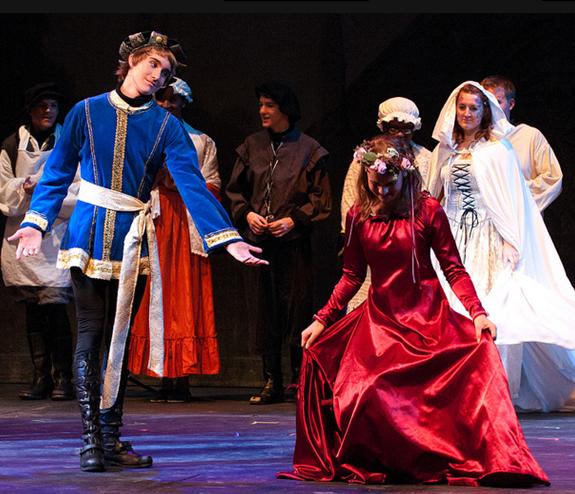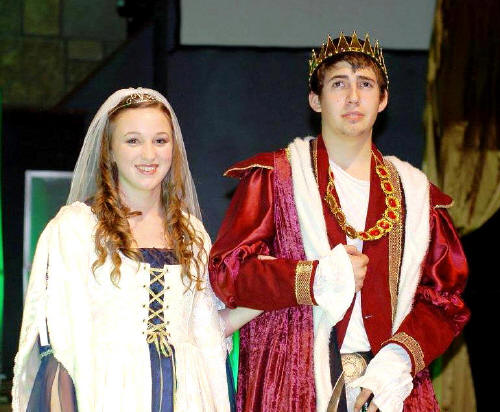 Prince Harcourt and Princess Rose are Wed! Cathedral High School
"Our cast had the time of their lives - and they are ready for more!"
Camille Gold, Virginia Theatre of Shelley, ID

Bravo! Bravo! For a Job Well Done!



Congrats to Director Terry F. Fox and Cathedral High Thespians!
---
Production Information

| | |
| --- | --- |
| Audience | Middle Schools, High Schools, Parents, Teachers, Families, Community |
| Cast | Recommended for Jr/High School performers, flexible cast of 33-47, 5m, 14f, all others m/f, easily adapted for larger or smaller casts. |
| Time | About 90 minutes |
| Royalty | Royalty & Performance License Required (Details) |


THE PRINCESS & THE PEA
Large Cast Full Length Play