TREASURE ISLAND:
YOUNG PIRATES OF THE CARIBBEAN
Large Cast Musical Play for Kids to Perform
Fun, New Pirate Adventure Script for Kids!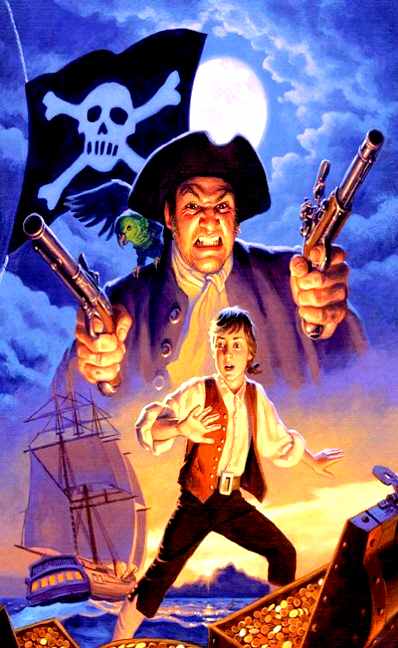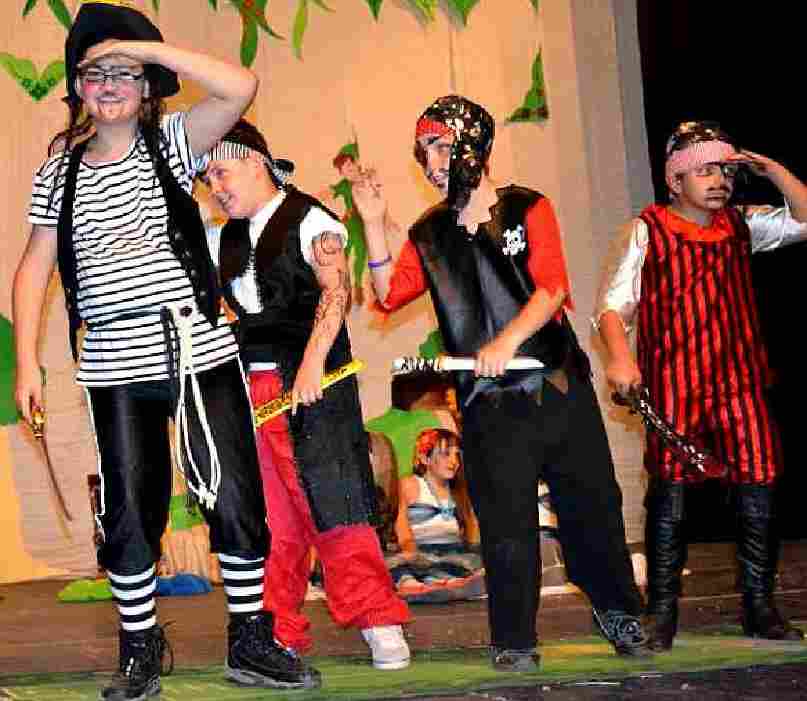 Poster, Spotlight Acting Company, Edmond, OK - English School, Republic of Macedonia
"It was AWESOME! The kids loved it, parents loved it. We had a full cast plus we added 30 kids. We have a K-8 school, with 3-8th grade participating. Again, it was PHENOMENAL!"
S. Timmerman, Sculptor Charter School, Titus, FL

Ahoy, me hearties! Robert Louis Stevenson's classic adventure is adapted just for kids! Teachers, this fun new musical play engages every child in your cast! The simplified story and dialogue make it easy for kids to get their pirate on!

Kid-Friendly! Pirate Fun on the High Seas!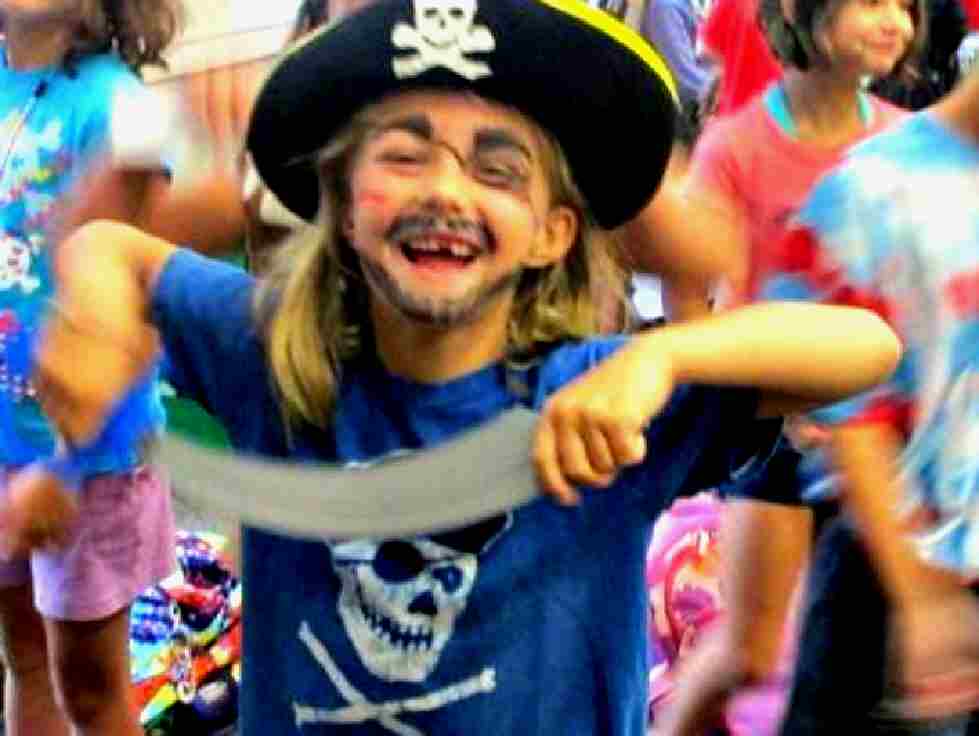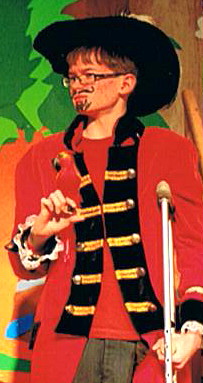 ESF Camps, Bryn Mawr, PA - Children's Theatre of Goderich, ON
This imaginative new script is full of fun pirate characters including Long John Silver and his talking parrot! Young Jim Hawkins is an ordinary boy looking forward to Halloween.

"We have thoroughly enjoyed working on TREASURE ISLAND! Our after-school students love your plays! Thank you for all you do!"
Courtney Susman of Greenbrier Valley Theatre, WV

TREASURE ISLAND
Large Cast Musical Play for Kids to Perform