'TWAS THE NIGHT BEFORE CHRISTMAS
Large Cast Musical Play for Kids to Perform
Twas the Night Before Christmas with a Twist!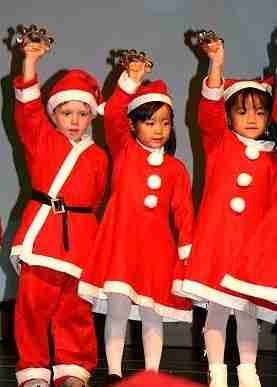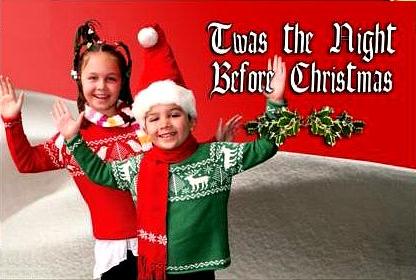 Whispering Palms School, Saipan (N. Mariana Islands)
"Twas the night before Christmas
And all through the house,
Not a creature was stirring
Not even a mouse...

Everyone knows this Christmas Holiday Classic by heart! But did you know the mouse's name was Izzy, shut out of his snug home on Christmas Eve?

Be part of Izzy's great adventure to the North Pole where he meets Santa's Elves, Rosie the Reindeer and comes face to face with the Abominable Snowman! Izzy and Rosie save the day, helping Santa and his Reindeer deliver the goodies just in time for Christmas morning!

Christmas Characters Save Christmas!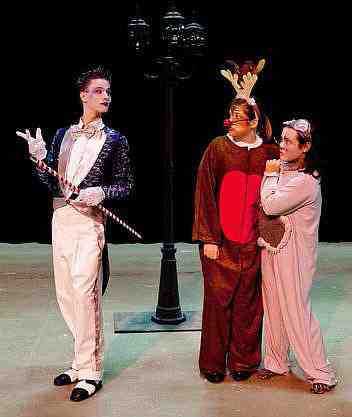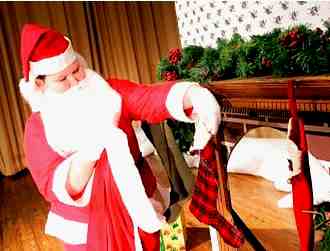 Whole Backstage Theatre, Guntersville AL - Pied Piper Players, Tupelo, MS
---

"A Celebration That Delighted All Ages!"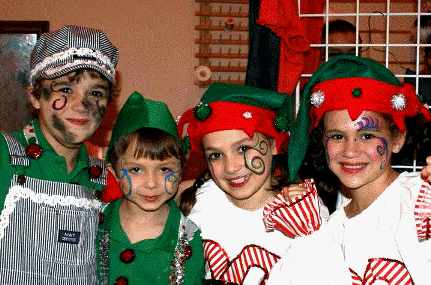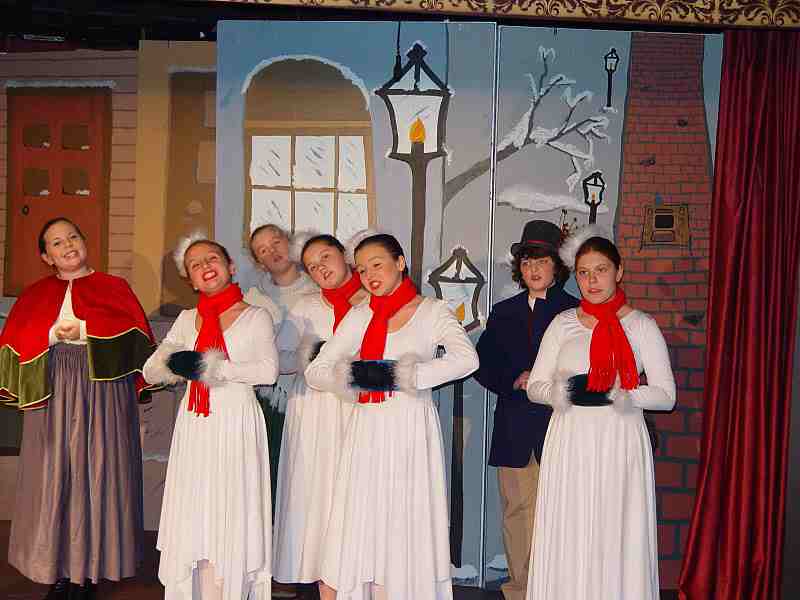 Young Cast, Flagship Theatre, Dothan, AL
"Parents and family members cheered as about 40 students of all ages sang, danced and acted in a musical production that took the well-known classic poem to the next level. It was a celebration that delighted all ages!"
Victor Post, 2010 Production, Victor, New York

Christmas Characters Come to Life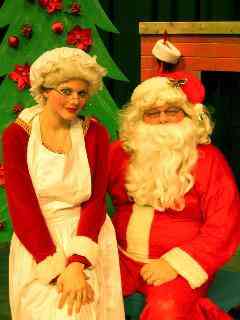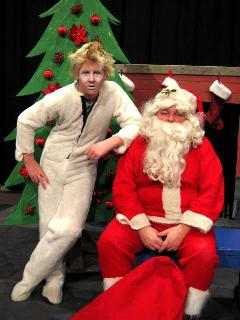 Mr. & Mrs. Santa Claus and the Abominable Snowman!
Bremerton Community Theatre Jr., Children's Christmas Plays, Bremerton, WA
---

Elves, Santa, Reindeer, Christmas Mice!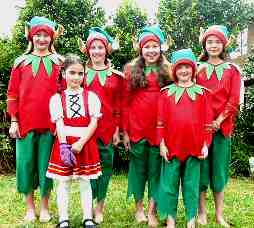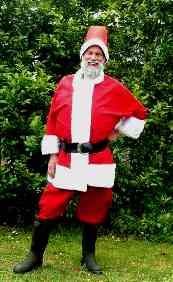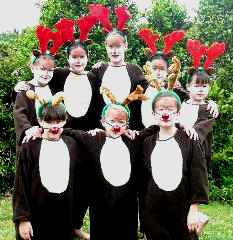 Hunua Elementary School, Papakura, NZ
Packed with laughs and audience participation, Twas the Night Before Christmas ends with a lump in your throat and everyone reciting Clement Moore's famous poem! A perfect centerpiece for your school's Christmas holiday event!

"It Was Our Best Show Yet!"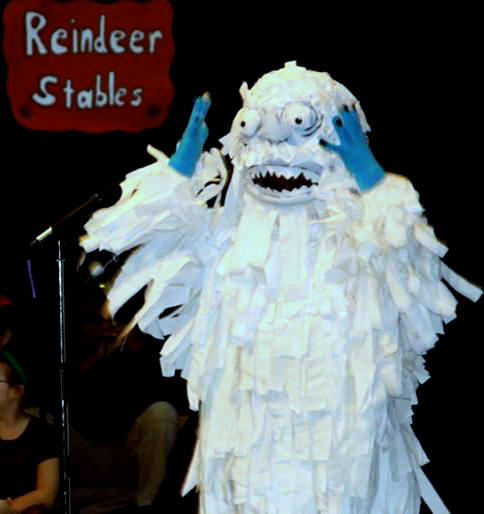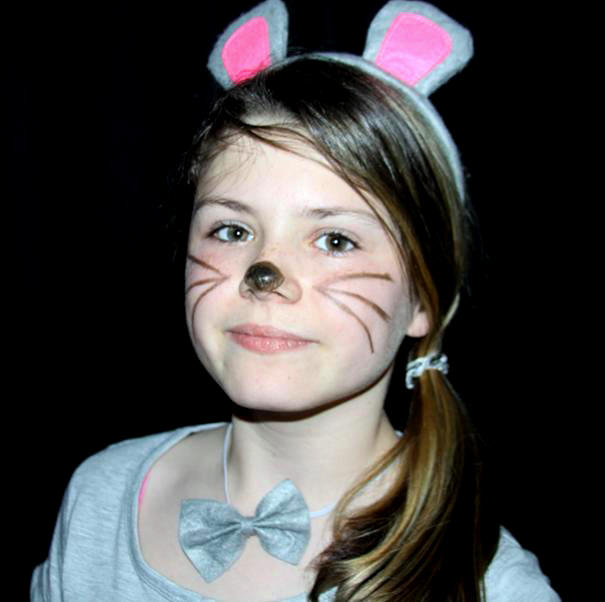 Abominable Snowman, Mouse - Browning Pearce Elem, Palatka, FL
"We have just performed Twas the Night Before Christmas and everyone said it was our best show yet!"
Karen Dixon, Hunua Elementary School, Papakura NZ

---

Easy Parts for Young Kids!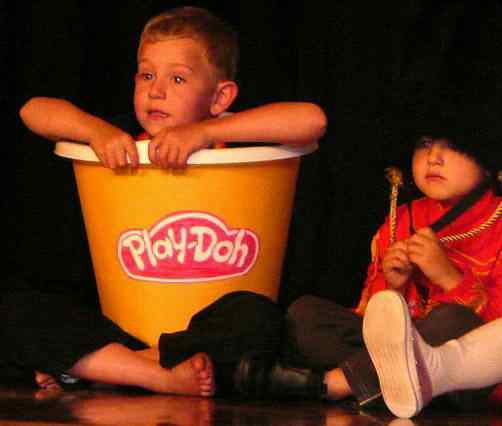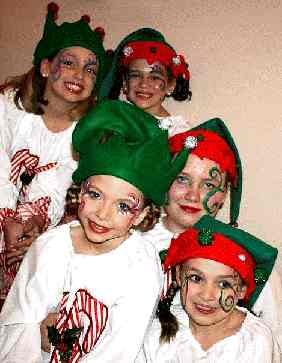 Hunua School, Papakura, NZ - Flagship Theatre, Dothan, AL
A Flexible Cast of 30-45 Students: (Doubling and extras possible.) Every role has a name and at least two spoken lines! Large roles are divided so that no one child is the "star".

The School Play Package gives you the freedom to adapt the script to your schools's needs. Add songs, roles, lines to make it work for your kids. Also, it is quite all right to make a video/DVD of your special performance!
---

A Joyous Celebration for Your School!!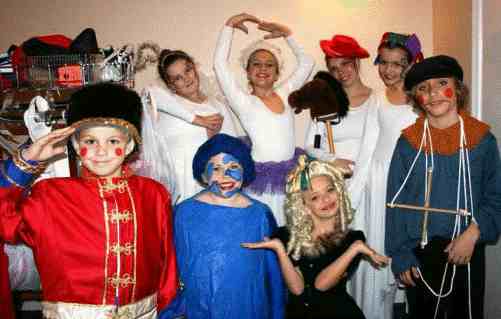 Adapted for Young Performers: Speeches and vocabulary are appropriate for child performers ages 6 - 12. Simple dialogue, easy for kids to memorize!

Appropriate for a Large Diverse Group of children from all cultures, beliefs and backgrounds!

About 40-45 Minutes: Long enough to be a substantial project and short enough to accommodate your teaching schedule.ddd

Easy Costumes and Scenery: Many suggestions on how to create or find what you need to make a great looking production without breaking your budget!

---

Toy Soldier and Abominable Snowman!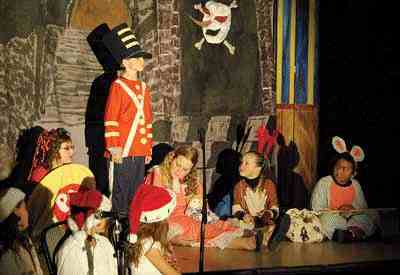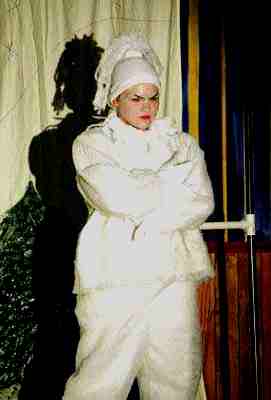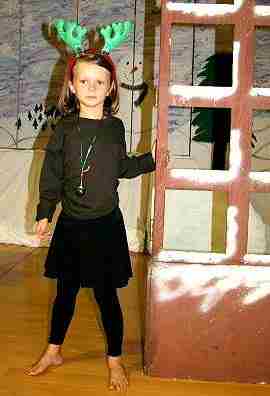 Kids Play Broken Toys -- Abominable Snowman is Foiled Again!
Young Cast, Pahrump Arts Council, NV
"Our Christmas Play, "Twas the night before Christmas" was a success! It was so cute and fun. The day was everything I had envisioned... great show, cookies/hot chocolate, beautiful church, and snow! Thanks again!"
Maura T. Ridder, Mom's The Word, Denver, CO

Favorite Christmas Poem For Children!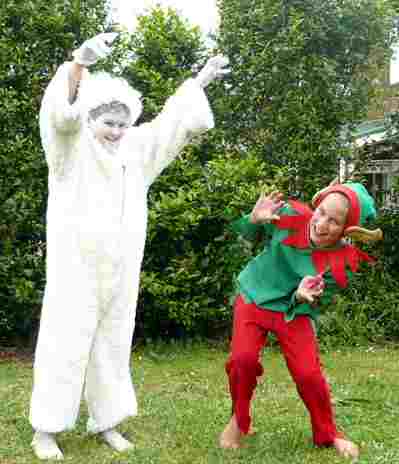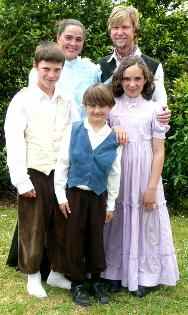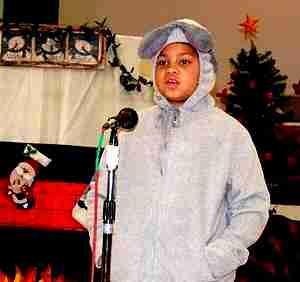 Hunua Elem School, NZ - Dickson Elem School, TN
"Having the entire School Play Package all together was so helpful and made our new drama club's first performance so much easier. The kids are already asking what we are going to perform next year! I can't imagine using any other company."
Matt Limback, West Nodaway Elem School, Burlington Junction, MO
---
Music Resources: Karaoke CDs & Sheet Music

'TWAS THE NIGHT BEFORE CHRISTMAS
Large Cast Musical Play for Kids to Perform