WE ARE THE DREAM:
The Legacy of Dr. Martin Luther King, Jr.
Large Cast Musical Play for Kids to Perform

Recent Peformance in Nairobi, Africa!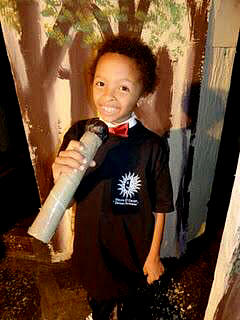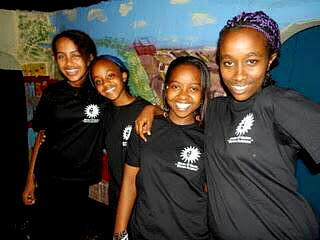 Helen O'Grady Drama Academy, Nairobi
"The children knew what this was all about and knew how to get the key messages across. It was absolutely fantastic!"
Woodberry Down Community Primary School, UK

"It was Absolutely Fantastic!"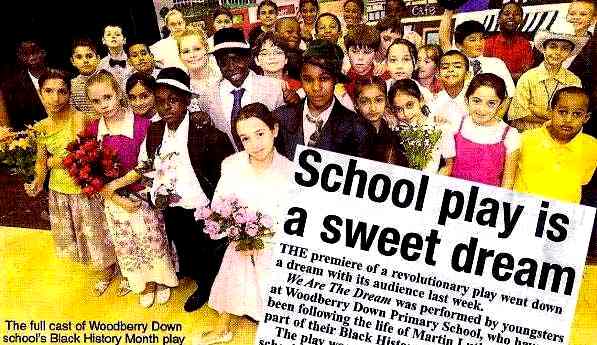 Woodberry Down Community Primary School, London, UK
Black History Month Performance
As the Play Begins... The year is 1968. In a classroom in the rural South, children prepare for a visit from Civil Rights Leader Martin Luther King Jr.

---

We Are Martin Luther King's Dream!

Joshua Academy, We Are the Dream, Evansville, IN

---
| | | | |
| --- | --- | --- | --- |
| | Little do they know that by week's end the hero they have so admired will be gone forever. | | |
---

The Dream Lives On In Our Children!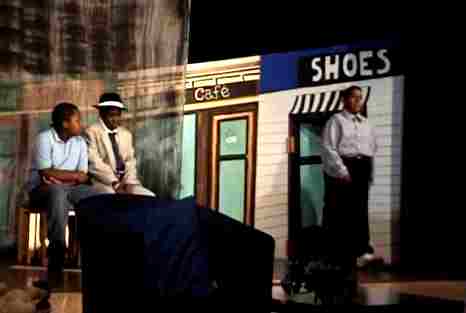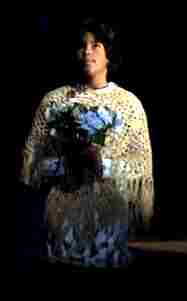 Woodberry Down Community Primary School, London
"The premiere of a revolutionary play went down like a dream with its audience last week. We are the Dream was performed by youngsters at Woodberry Down Primary School."
Hackney Gazette, London
---

Kid-Friendly Play Brings History to Life!

Seward Elementary School, Syracuse, NY

"With all that has happened in our recent history -- We Are the Dream becomes even more meaningful for my students."
Mary Thompson, Farb Middle School, Santee, CA

"Meaningful for My Students"

Great Songs for Your Choir! Children & Families Participate!
Familiar Music & Songs:
"What a Morning"
"Nobody Knows"
"Oh, Happy Day"
"Black and White Together"
"Walk Hand in Hand"
"We Shall Overcome"
Songs may be sung by a choir, students and audience, lending great spiritual depth to this American story of hope, courage and triumph.
"What a great compilation of music!"
Kennelyn Ceralde, Sacramento, CA
---

A Joyous Experience for Young People!

Ariel Community Academy, Chicago, IL

"I have directed your "We Are the Dream" three times over the years, and every time we do it, the teachers are in tears."
Brady McKay Williams, Drama Teacher, Sacramento, CA

For Schools, Churches, Communities!

We Are the Dream is Easy to Stage in Your School or Church!
Seward Elementary School, Syracuse, NY

---

Let Your Kids Live the Dream!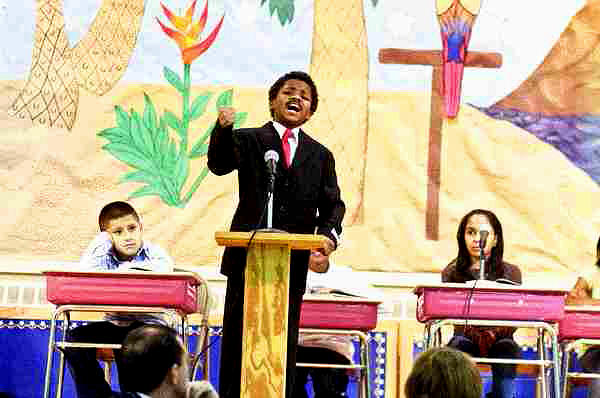 A Student Performs MLK's Dream Speech!
Charteret School, Bloomfield, NJ
The dream lives on, in the hearts and souls of every person on this Earth who believes in freedom - men, women, boys and girls, people in every land...brothers and sisters all.

Brings the Community Together!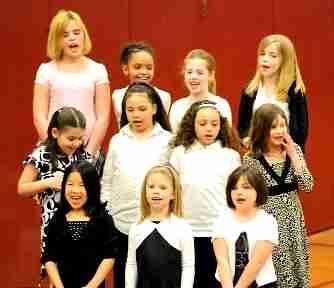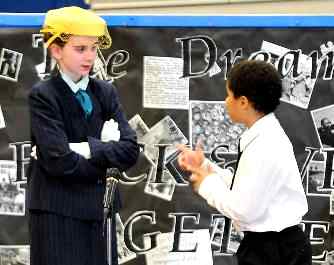 Seward Elementary School, Syracuse, NY
---

Easy, Fun for Kids to Learn & Enjoy!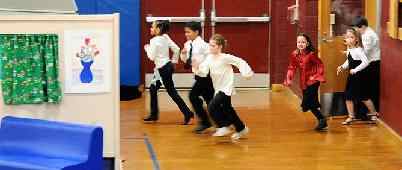 Seward Elementary School, Syracuse, NY
Appropriate Dialogue for Children: Speeches and vocabulary are appropriate for child performers ages 6 - 12.

A Flexible Cast of 25 or more children: (Doubling and extras possible.) Every role has a name and at least three spoken lines. You may also mix up generations, have everyone at your school or church perform!

About 40-45 minutes: Long enough to be a substantial project and short enough to accommodate your teaching schedule.d

Great for Church Choirs, Schools Choirs! You can use the plays suggested in the script or replace with songs your choir already knows!

WE ARE THE DREAM
Large Cast Musical Play for Kids to Perform