THE WIZARD OF OZ
Large Cast Play for Kids to Perform
Great for a Large Cast of Children, Students!
Stage Kids CA, Children's Theatre Program, San Jose

Enchantment abounds as Dorothy begins her wondrous journey to The Land of Oz! Good Witch Glinda and the Munchkins point Dorothy toward the Yellow Brick Road, a magical path to The Emerald City...

Kids Love Performing Wizard of Oz!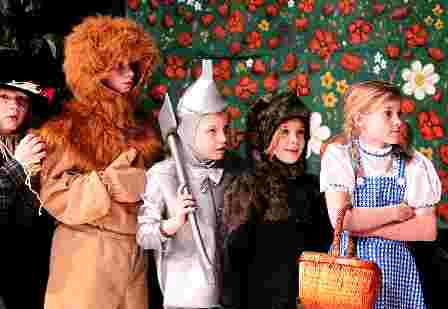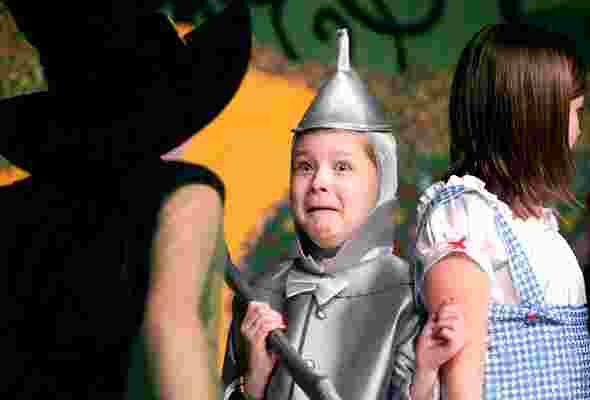 Shoultes Elementary School, Marysville, WA
And we're off!
Off to see the Wonderful Wizard of Oz!
---

Creative Script Sparks Kids' Imaginations!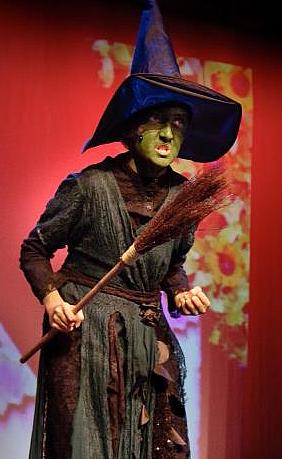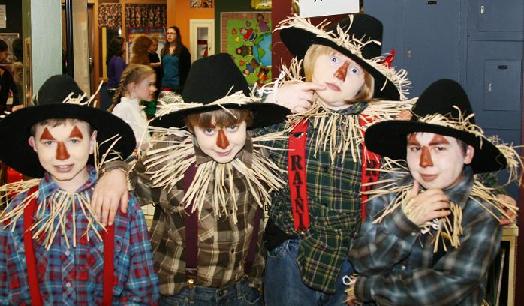 Stage Kids CA & Shoultes School - Up to 4 Scarecrows!
All your favorite characters are here: Scarecrow, Tin Man and the Cowardly Lion. Your children will delight in the excitement of bringing this timeless children's classic to life. True to L. Frank Baum's heartwarming tale, this version is as familiar as childhood memories.

Easy to Adapt To Your School's Needs!



Wizard of Oz, Columbia Children's Theatre, SC
"Don't know if it's a record or not... but Columbia Children's Theatre is presenting The Wizard of Oz with 156 children!"
Jerry Stevenson, Columbia Children's Theatre, SC
---

We're Off To See The Wizard!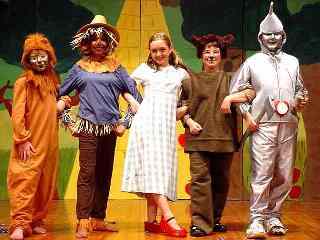 West Nodaway Elementary School, Burlington Junction, MO
"Our camp is just one week long. But my little troupers pulled it off beautifully! Thank you SO much for your program. I'll be ordering another script for next summer's camp!"
Linda Holleman, Tarkington High School Drama Club

"We Cast 1st through 8th Grade Students!"

Stage Kids CA, Children's Theatre Program, San Jose

"I can't tell you how much I appreciate what you do! We cast 1st through 5th grade students, in an inner-city school, all second language learners, and they loved it! Your scripts are well-paced, clear, and fun for all."
Greg Tutt, Buford Elementary, Lennox, CA

---

"A Wonderful Children's Script!"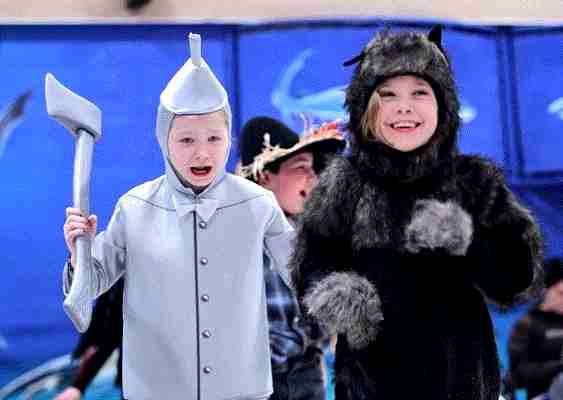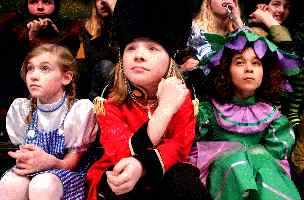 Tin Man, Toto, Dorothy, Gatekeeper, Munchkin
Shoultes Elem, WA
"We just finished our summer drama camp. Your script, Wizard of Oz, made our work SO much easier!!! My high school drama club really appreciated the CD and Teachers Guide. Splitting the parts so that several kids could play the various parts was just a God-send... No crying because they didn't get to be Dorothy!"

"Our Performance Was Spectacular!"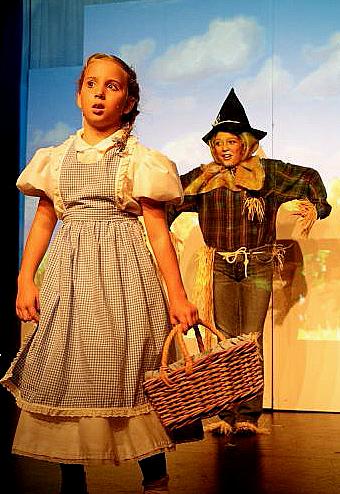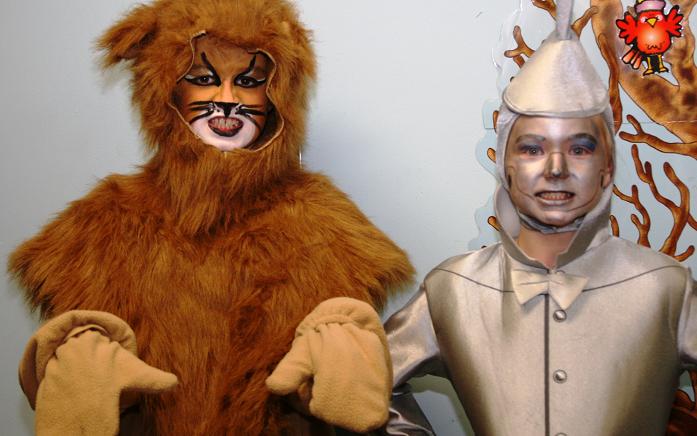 Stage Kids CA, San Jose - Shoultes Elem, WA
---

Your Kids Will Shine in The Wizard of Oz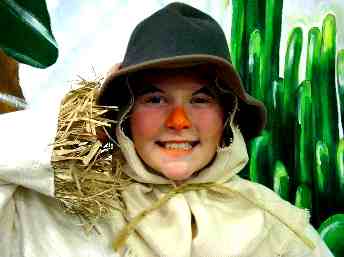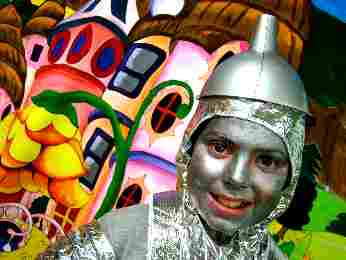 Imaginative Costumes at Karapiro School
Cambridge, New Zealand
"The script was wonderful and easy to adapt so that everyone could participate!"
Donna Stafford, First Grade Teacher, Kinston, NC

"The Script Was Wonderful!"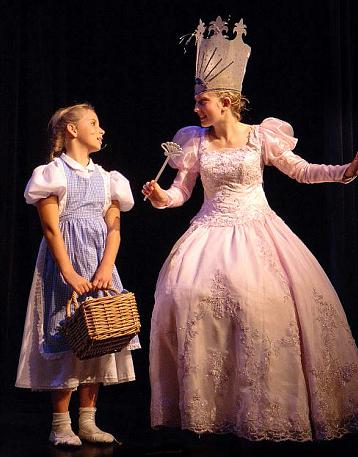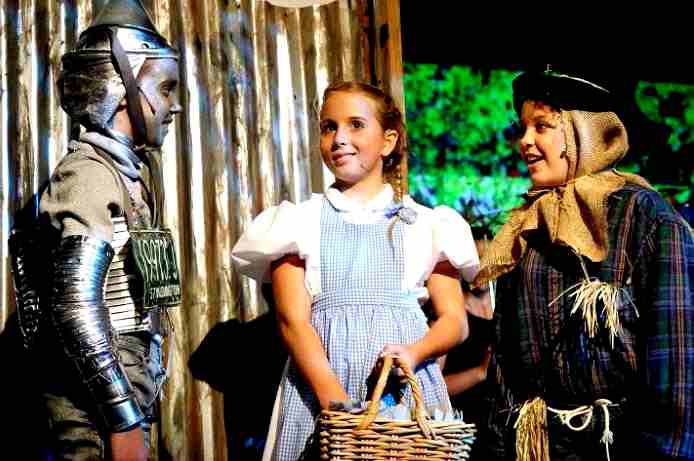 Stage Kids CA, Children's Theatre Program, San Jose
"We recently performed Wizard of Oz. It was a hit! We included our special ed students and all those with disabilities. We even had several children in wheelchairs participate."
Suzan Cambridge, Leadership Through Drama, Glenwood, IA

---

Everyone Has A Part in Wizard of Oz!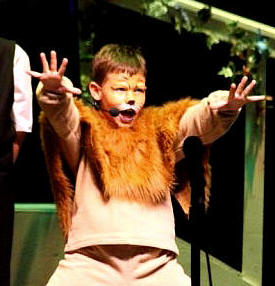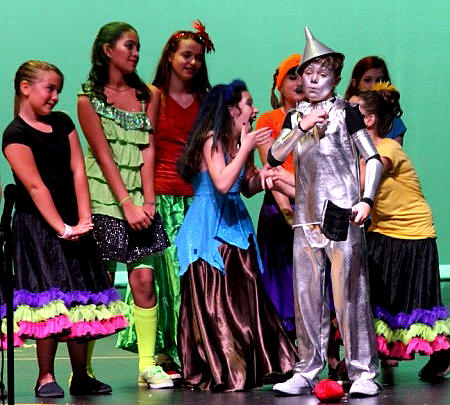 Maricopa Children's Theatre, AZ
Just for Kids: Speeches and vocabulary are appropriate for child performers ages 6 - 14. Simple dialogue, easy for kids to memorize!

Flexible Cast of About 20-30 Students: Easily adapted for a smaller or larger cast. Every role has at least three spoken lines!

Dorothy can be played by up to 6 girls to ensure that no one child is the "star".

About 45-50 minutes: Long enough to be a substantial project and short enough to accommodate your teaching schedule.

Easy costumes and scenery: Many suggestions on how to create or find what you need to make a great looking production without breaking your budget! Whether you go elaborate or simple, the performance will be a success!

Fun for Teachers Too!

Mrs. Keating gets some love at Oak Ridge School, NC
---

"We Had So Much Fun!"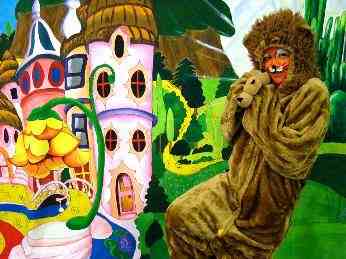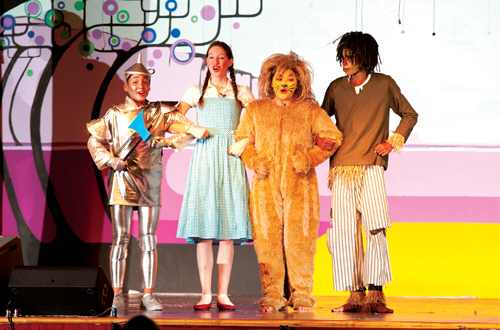 Karapiro School, Cambridge, NZ
British School, Ho Chi Minh City, Vietnam
"To quote an audience member from our play, 'That was the best thing this school has ever done! We need more of that here!' Thanks for making it a magical evening for my kids."
Molly Callender, Langley Christian School

"Easy to Memorize Short Lines"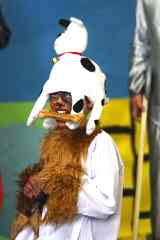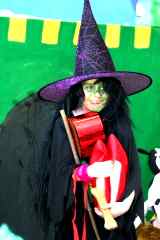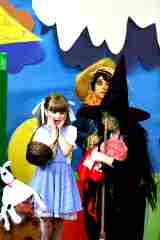 Feltwell Elementary School (Bilingual Version), London, UK
---

Let Your Students Roar With Fun!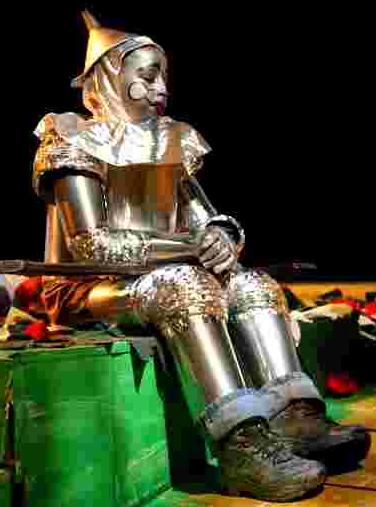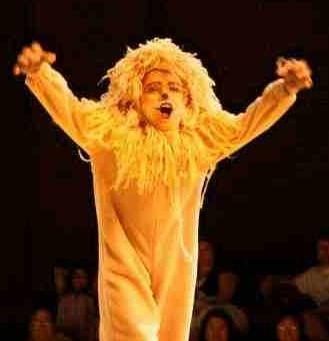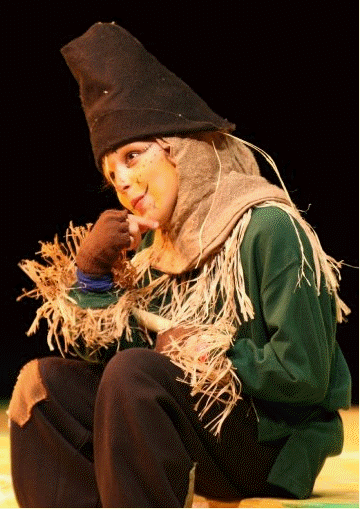 Lakefront Youth Theatre Experience, New Orleans, LA
"I was an inclusion teacher so there were many special needs students in my cast."
Donna Stafford, 1st Grade Teacher, Kinston, NC

"The Children Were Fabulous!"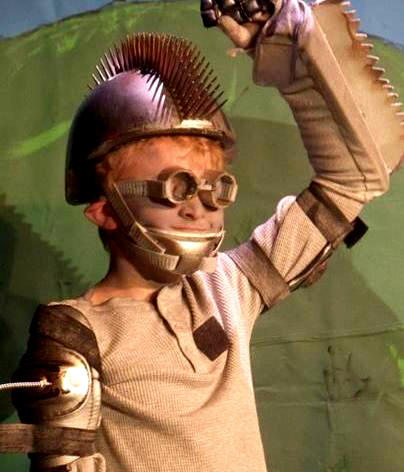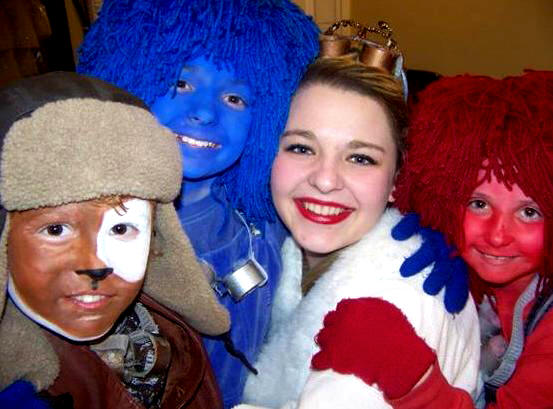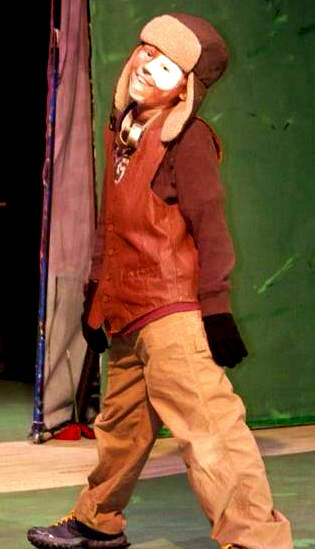 Corinth Theatre Arts, MI
---
Music Resources: Karaoke CDs & Sheet Music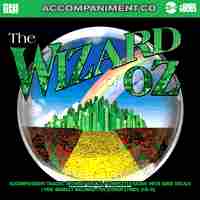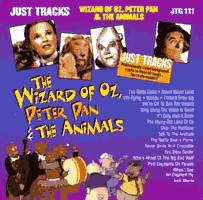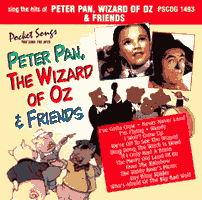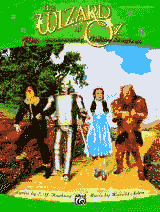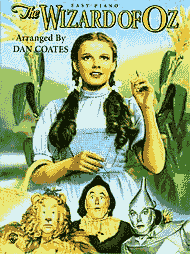 Click to search for karaoke cds or sheet music
Three Versions
Large Cast School Play Version (this page)
For Primary Schools, Middle Schools, K-12
Flexible Cast of 33: 5M, 4F, All others M/F

Bilingual Version (English/Spanish)
For Elem, Primary, Middle Schools, K-12
Flexible Cast of 33: 5M, 4F, All others M/F

A Christmas Wizard of Oz
For K-12, Theatres, Communities
Flexible Cast of 34: 5M, 4F, All others M/F


THE WIZARD OF OZ
Large Cast Play for Kids to Perform