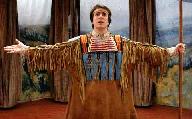 ArtReach Children's Theatre Plays
Great Plays for Great Kids!
Plays, Scripts, Musicals for Children, Kids, Teens, Families, Schools & Theatres
.
ArtReach's Blue Horses is as much fun as wishing upon a star! Four kids act out stories from their own lives.

---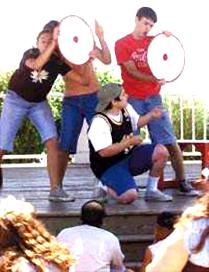 "Audiences are hushed & delighted with Blue Horses!"
Cincinnati Enquirer
---

"Blue Horses is well conceived in writing, directing and performance. A very strong show. I found myself delighted with the experience."
Peter Sander, Cleveland Playhouse
---

"Blue Horses is about playing, wishing, feeling and trusting. I was taken and touched."
Cleveland Young Audiences
---

Received a Standing Ovation at AATE* Annual Conference!
---

"Through brilliant writing, directing and performance, Blue Horses charms audiences young and old alike, bringing home the ideal of childhood fantasy and true friendship."
Act 3 Review, Singapore
---

"Blue Horses humorously celebrates the power of children's imagination."
Finger Lake Times, Geneva NY
---

"The Cadron Company enchants and entertains audiences of all ages with Blue Horses!"
University Central Arkansas
---
Blue Horses
Children's Play for Schools and Theatres!

Easy Show to Tour to Schools!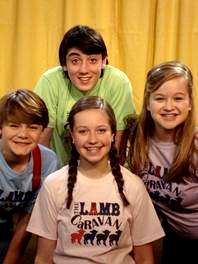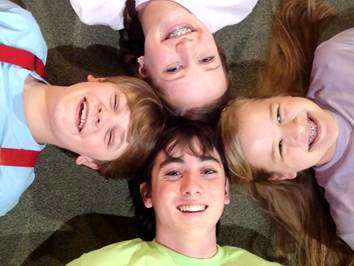 Blue Horses, Diana Wooley Director, LAMB Caravan, Sioux City, IA
Blue Horses
ignites the world of childhood imagination!

"A marvelous play for children! My high school students enjoyed performing it as much as our audience enjoyed seeing it. Great for revitalizing imaginations."

Sandra Camphor, Ocean Springs High School, MS



"Blue Horses is the delightful story of four children, each with their own obstacles to overcome. When they "wish upon a star" they become whatever they want and each soon realizes their differences are what make them special."
University Central Arkansas

Bright, Fun Play for Young Audiences!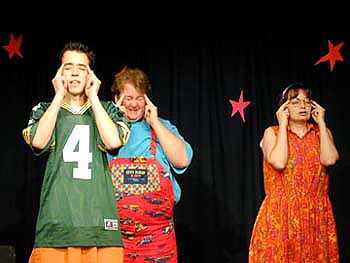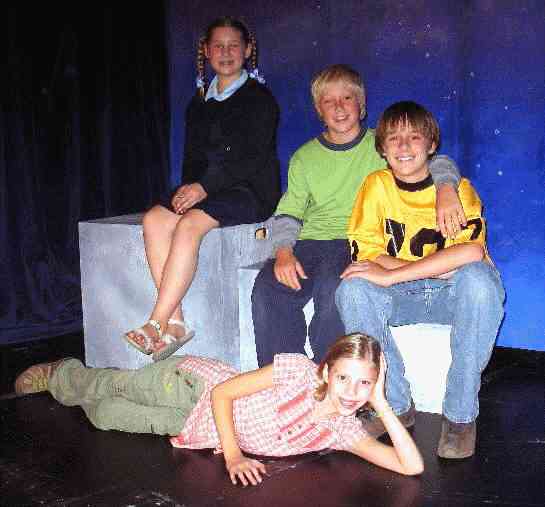 Wishing Upon a Star! Use Imagination for Fun Problem Solving!
Unicorn Children's Theatre, Logan, UT - Sutter Street Theatre
Each character's story helps him or her to understand and help one another with the trials of growing up. Through imagination they see things they'd missed: Small triumphs and the beauty of friendship.

"Imagination is what it is all about! My high school cast came alive with energy, creativity and movement! The children in the audience were mesmerized!"
Jo Nell Seifert, Poplar Bluff Senior High School, MO

---

Blue Horses' appeal is creative and joyous and never fails to charm family and child audiences alike.

Energy, Creativity and Movement!

Huron High School, Sioux Falls SD

"Blue Horses recreates the experience of being a preteen, an age of profound growth and anxiety about who you are and what you might become."
David Jacobson, -- Life Newspapers, Sacramento, CA
Production Information

| | |
| --- | --- |
| Audience | Elementary Schools, Middle Schools, Parents, Teachers, Families, Community |
| Cast | 2m, 2f, larger cast possible |
| Time | About 45 minutes |
| Published By | Dramatic Publishing Co. |
| Royalty | Royalty & Performance License Required (Details) |

---
---