ArtReach's moving play tells of Laura Ingalls Wilder's Life, growing up in a little house on the prairie! Just right for young audiences!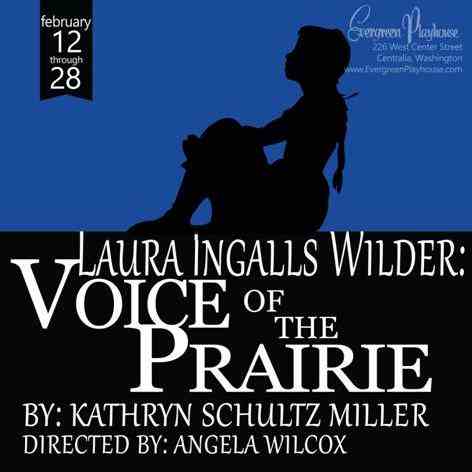 ---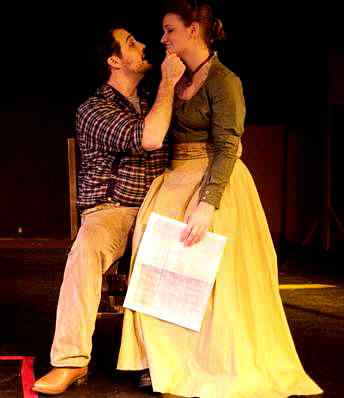 Commissioned and originally produced by the professional Repertory Theatre of St. Louis: Steven Woolf, Artistic Director
Mark D. Bernstein, Managing Director
---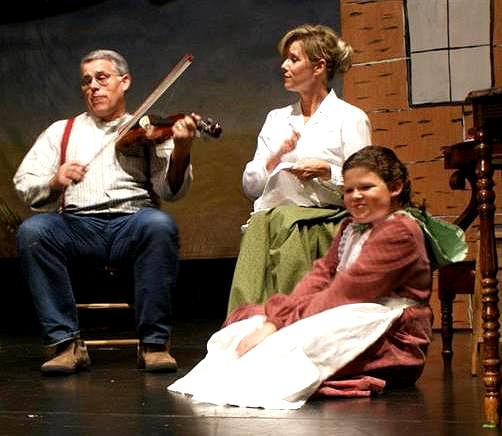 Producers, this play for young audiences was professionally developed for St. Louis Rep, written for a small cast, low tech, professional school tour.
---

"This script blends contemporary history with her story. The play starts during the Civil War, with the division of the North and South, while also setting the scene of a little house in Wisconsin and a girl named Laura. It gives a lot of understanding to the western migration."
Dale Schrag, Director, Family Children's Theatre
---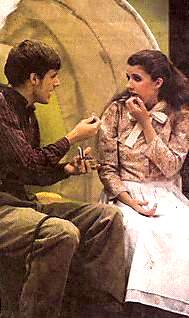 There are many suggestions for creative staging, good opportunities to showcase your best talents. Best of all, the play really holds a young audience's attention.
---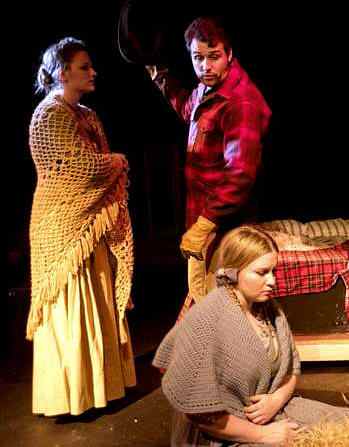 Rose Wilder Lane, Laura's Daughter, Tells Her Mother's Story.
---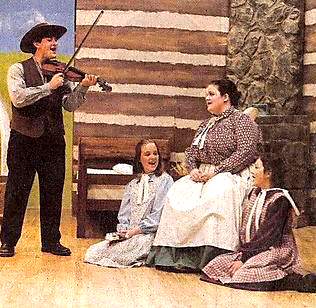 History Comes Alive for Schools and Theatres! Principals and teachers love the educational tie-in to American History, Women's Studies, Native American History, American Literature.
---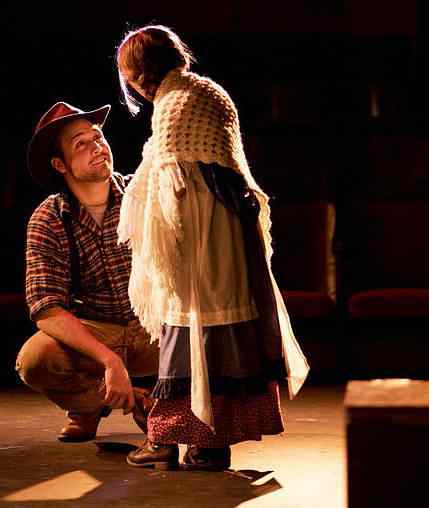 Great Monologues for Women, Female Performers!
---
Laura Ingalls Wilder:
Voice of the Prairie
One Act Play for Schools and Theatres!

Laura's Hopes and Dreams on the Prairie



Now on Tour with Repertory Theatre of St. Louis, reaching hundreds of school kids.
"With quick, sure brush strokes Miller evokes both the vivid sensory world and the loving family circle that surrounds Laura."
Andrea Urice, Director, Repertory Theatre of St. Louis, Education Tour
| | | | | |
| --- | --- | --- | --- | --- |
| | A dramatic play for young audiences, Laura Ingalls Wilder: Voice of the Prairie is based on the true story of this great American author. From The Little House of the Prairie to her fascinating rise as a literary star, this play brings insight to the beloved children's books and celebrates a remarkable life! | | | |

A Family Story of Love and Courage!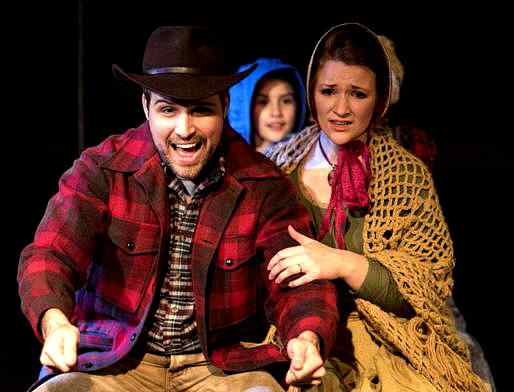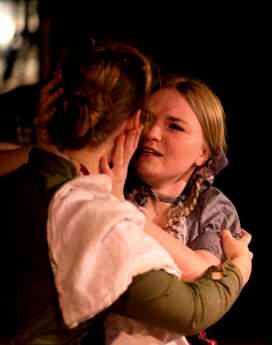 Evergreen Playhouse, Eugene OR
"If you love Laura Ingalls Wilder, come and see this because you will be blessed by it. It will be a meaningful night for your family. It really is a beautiful, heartfelt story."
Anglea Wilcox, Director, Evergreen Playhouse, Eugene OR
---

Joyful Pioneer Stories for Young People!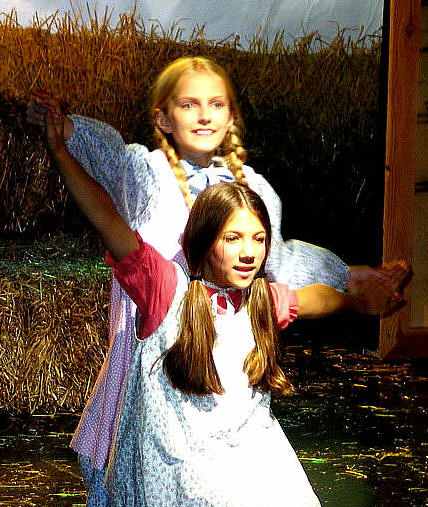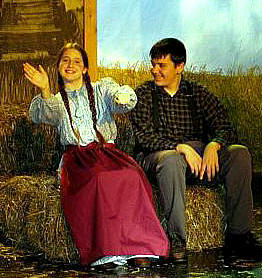 Artists' Studio Center for Perf Arts, LA - Rosana Shutte, Director
"Although Laura's story is prevalent, there actually are not that many scripts available for community theater," said the show's director, Dale Schrag. "This script, written by Kathryn Schultz Miller, was the best."
Davina Jamison, Hutchinson News, KS

Vivid Scenes of a Remarkable Life!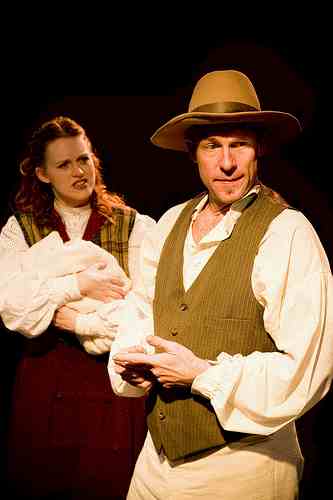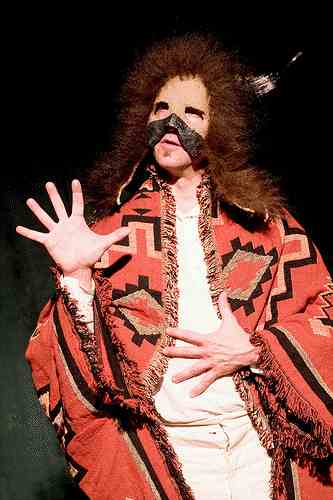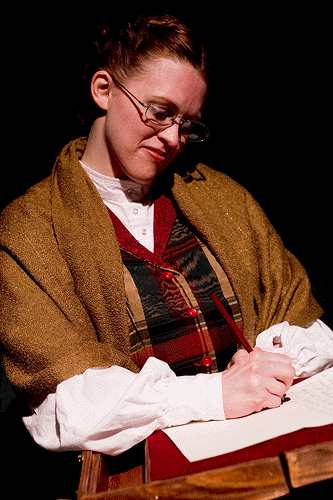 The Birth of Laura's Baby, Fire, Prophecy of Hard Winter!
---

"It is Beautifully Written!"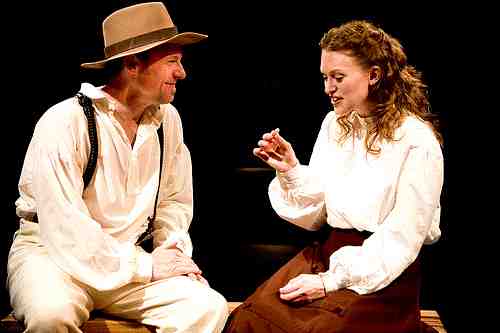 Laura and Her Future Husband Almanzo Fall in Love!
"I just got done reading Laura Ingalls Wilder
and I LOVED it! It is beautifully written and I can see our theatre group performing this!"
Tricia Oliver, Auburn Children's Theatre, Auburn, AL

A Celebration of a Beloved Author!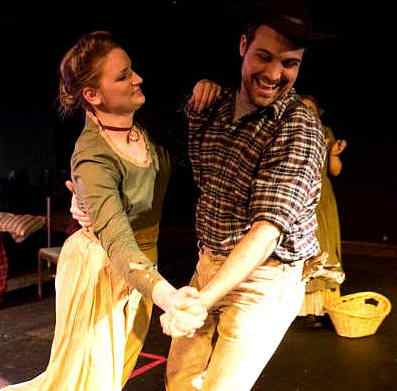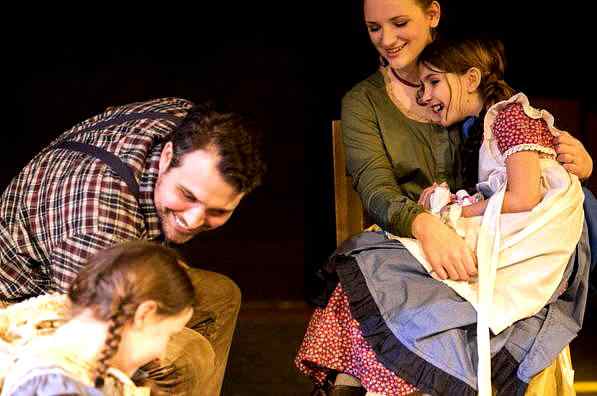 Evergreen Playhouse, OR
"The play brings to life Laura Ingalls Wilder's stories, providing children with a glimpse into the author's life as an American pioneer."
AD Players Children's Theatre, Houston, TX

---

Gentle, Loving Story of A Beloved Author's Life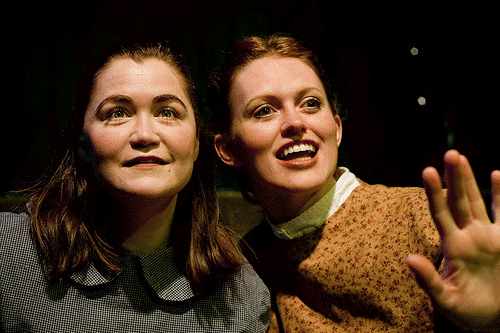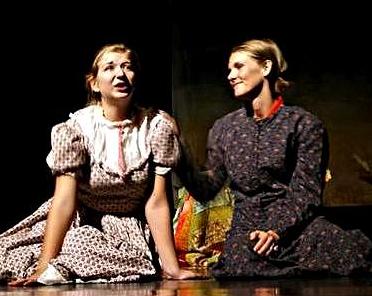 AD Players, Houston - The TallGrass Theatre Company, Gardner, KS
"They performed this at our school and it was like going back in time and re-living childhood. Fantastic performance!"
Gina Timmons Law, Audience Member St. Louis Performance

"Fantastic Performance at Our School!"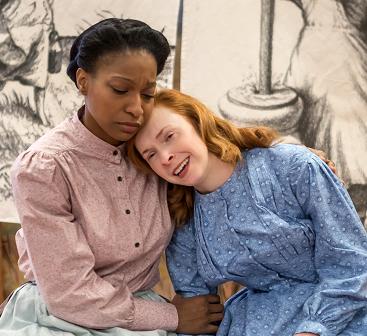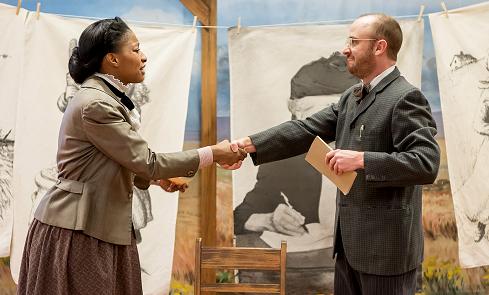 Rep St. Louis, Imaginary Theatre School Tour
Laura Ingalls Wilder: Voice of the Prairie
(2 versions)
Touring Version: Cast of 4, (2m,2f)
Medium Version: Cast of 10-14 (5f, 4m, 5f/m)
---
Production Information

Audience

Middle Schools, Parents, Teachers, Families, Community

Cast

Touring: 2m, 2f
Medium: 4m, 5f, fm/f

Time

About 50-55 minutes

Royalty

Royalty & Performance License Required (Details)