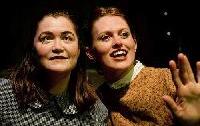 ArtReach Children's Theatre Plays
Great Plays for Great Kids!
Plays, Scripts, Musicals for Children, Kids, Teens, Families, Schools & Theatres
.
ArtReach's 'The Mark Twain Show' brings Samuel Clemens' writings to life! Tom Sawyer, Huck Finn and more exciting stories for young audiences!
---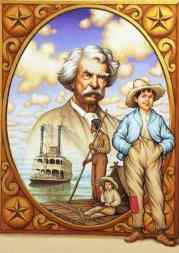 "The Mark Twain Show was outstanding and very appropriate for the age group."
Eaton Community Arts Council
Eaton, OH
---

High comedy contrasts with poignant drama! Principals and teachers love the educational tie-in to American Literature and American History!
---

"Enjoyed by young and old alike, don't miss The Mark Twain Show!"
The Fayette Review, Fulton County OH
---

"The students were mesmerized, they hated to leave the theatre!"
The Morris Museum, Morristown, NJ
---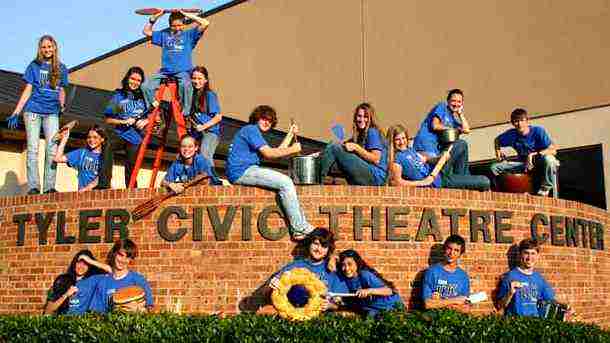 The Teenage Cast of Tyler Texas Civic Theatre Troupe toured The Mark Twain Show in 2008 and took it to the 2009 Edinburgh Fringe Festival in Scotland! Congrats Tyler Troupers!
---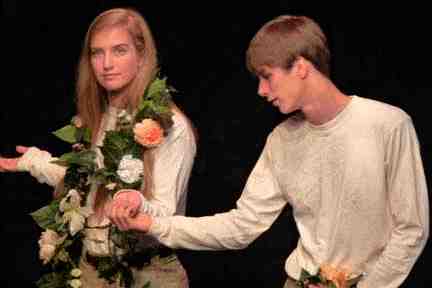 Great Roles For Kids to Play! Adam & Eve Scene.
---

Producers, this One Act Play was written especially for touring theatre and in-school performances.
---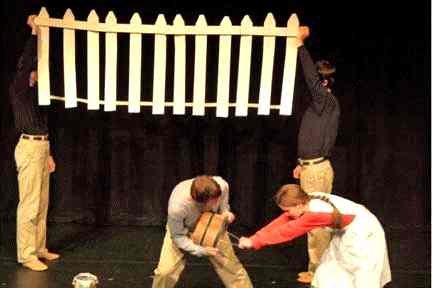 Tyler Students Set Up for Tom Sawyer Scene. All scenes set up onstage, moving non-stop for fast-paced show!
---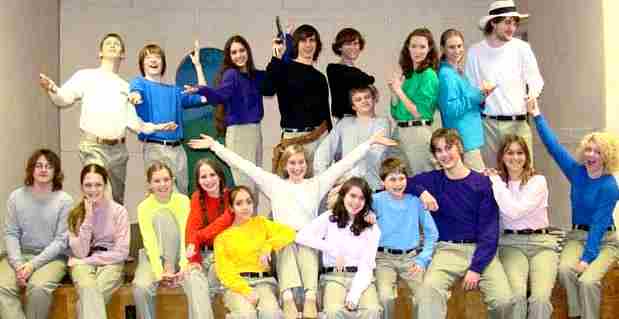 ---
The Mark Twain Show
One Act Play for Young People!

Mark Twain's Greatest Hits for Teens!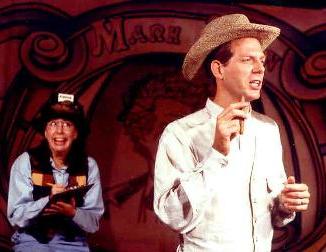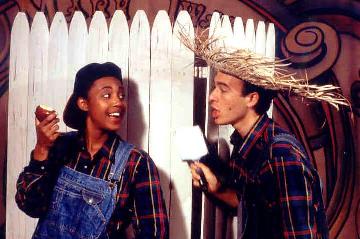 ArtReach Touring Theatre, A Great Mark Twain Script for Kids!
The Mark Twain Show is a great play for children, young people, for schools and touring, an artful array of Twain's most humorous writings, wittiest quotes and even some of his most gripping drama.

"Playwright Kathryn Schultz Miller has picked several highlights from Mark Twain's works and linked them with clever dialogue creating a smart little play."
Review of Second Youth Theatre, Austin Chronicle
Huck Finn!
Tom Sawyer!
Legend of Sagenfeld!
Adam and Eve!
The Interviewer!



Tryon Fine Arts Center
---

Fun Script For Young People's Theatre!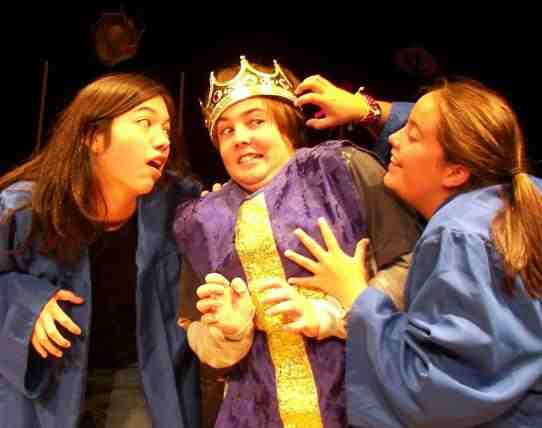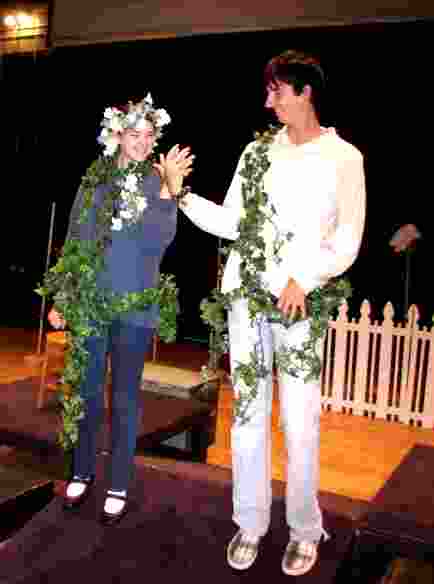 Comic Satire Sagenfeld! Scene from Adam and Eve!
"We performed The Mark Twain Show at Summer Arts Camp.
It was a fabulous success!"
Melanie Douty, Philadelphia Yearly Meeting

"Enjoyed by Young and Old Alike!"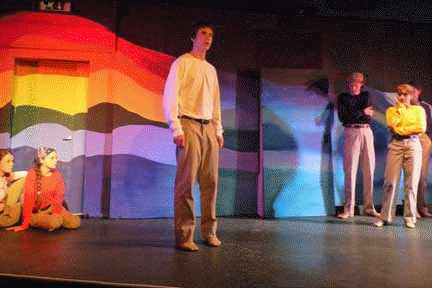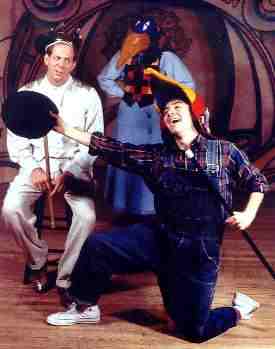 Tyler Texas Civic Theatre, TX - ArtReach Touring Theatre, OH
---

Hilarious Comedy for Young Audiences!

ArtReach Touring Theatre, Oh - Mark Twain's hilarious political satire!

"The Sophia Academy Middle School Players put on a terrific performance of "The Mark Twain Show," directed by Mrs. Tracey Buot! Students performed scenes depicting various works by Twain and will take the show to competition!"
Neighborhood Newspapers.com, Atlanta

Kids Love Mark Twain Scenes!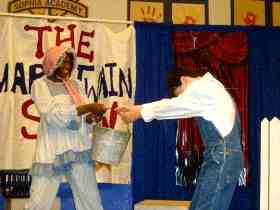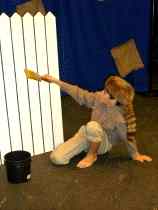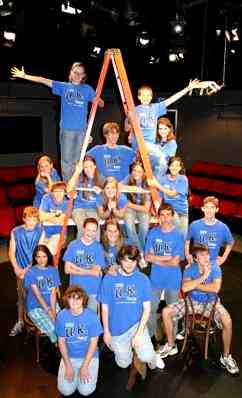 Becky and Tom Tug at Whitewash Bucket -- Tom Does His Chore!
Sophia Academy, Middle Schools Students, Atlanta
---
Production Information

| | |
| --- | --- |
| Audience | Elementary Schools, Middle Schools, Parents, Teachers, Families, Community |
| Cast | 2m, 1f, larger cast possible |
| Time | About 45 minutes |
| CD | Original music, cues, sound effects |
| Royalty | Royalty & Performance License Required (Details) |