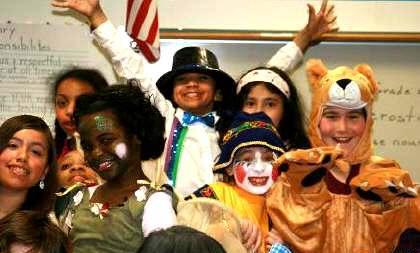 ArtReach Children's Theatre Plays
Great Plays for Great Kids!
Plays, Scripts, Musicals for Children, Kids, Teens, Families, Schools & Theatres
.
ArtReach
Award-Winning Children's Plays, Christmas Plays, Christmas Musicals for Young Performers, Children. Halloween Plays, School Plays and Scripts for Large-Cast, Small-Cast Plays. ArtReach Shows for Young Audiences. One Act Plays, One Act Dramas, Comedies for Middle Schools and High Schools.
Registered customers can use this page to change account information, view orders, access receipts and retrieve previous DOWNLOADs. Account Login is required when you use any of the functions below.

ACCOUNT INFORMATION
View/modify login name, password.

PAST ORDERS
View list of your past orders. Click on the ORDER # to view the details of a particular order (Receipt). You can also retrieve previous DOWNLOADS while viewing the order detail.

BILLING ADDRESS
View/modify credit card billing address.

SHIPPING ADDRESS
View/modify shipping address (default is billing address).