ArtReach's Peter Pan is written just for kids! This large cast script soars with enchantment and charm!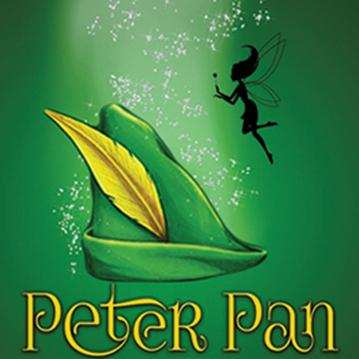 ---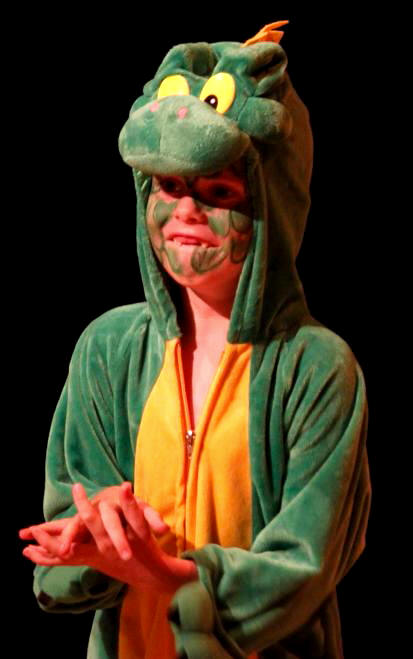 "We loved performing Peter Pan! It was a big hit with our whole school."
Amy Morrison, Sioux Falls, SD
---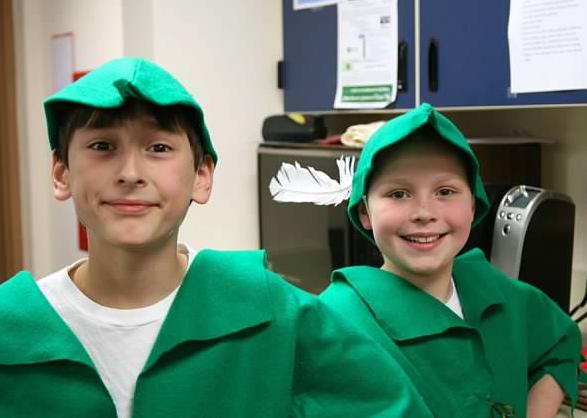 "We just had our performance of Peter Pan and it was fabulous! Your package was so easy to follow and really helped us make this dream of a drama club come true in our school."
Teresa Visconti, St. Madeleine Sophie School, Schenectady, NY
---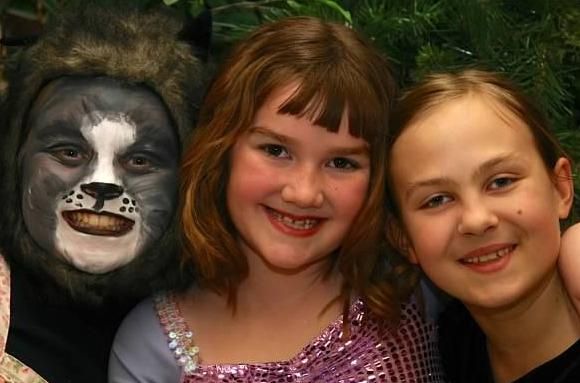 Teachers, our School Play Peter Pan is just what you are looking for! The play is adapted just for kids to perform! With simple staging, audience participation and lots of comic fun, Peter Pan will be a big hit for your next School Play!
---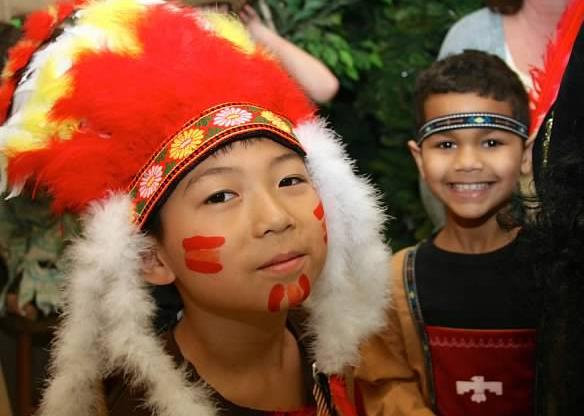 "Our peformance of Peter Pan was HUGE success. Your scripts make producing a show so much easier! Thank you for a wonderful script and CD!"
Kim Breen, Christine Budzynski & Mary Potenza, Grady School, Elmsford, NY
---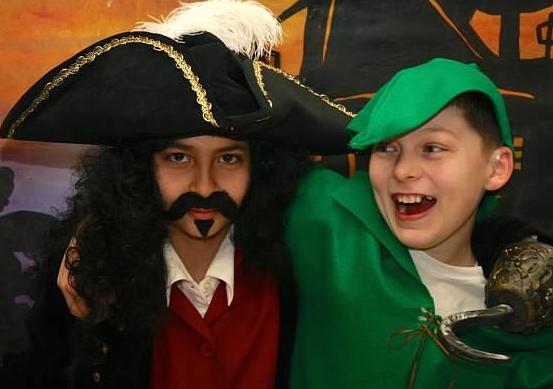 ArtReach's School Play Peter Pan requires no professional experience in theatre. It is written in simple terms with lots of practical suggestions.
---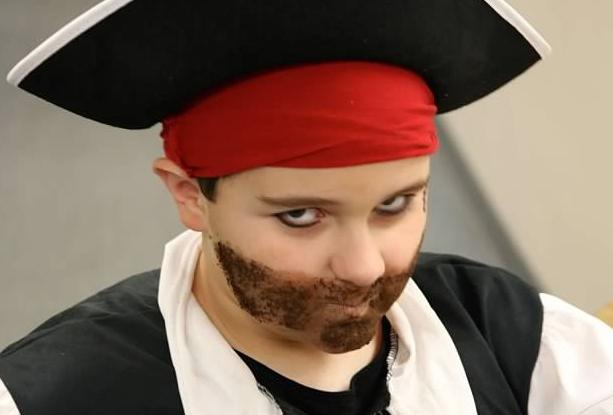 "Peter Pan was a huge success and well received!"
Liberty Junction Theatre Company, Mississauga, Canada
---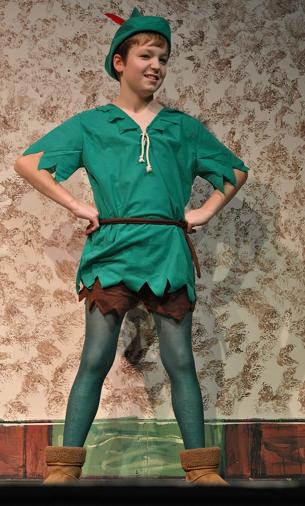 "I wanted to really spark the kids' imaginations, and there's no other play that does that better than Peter Pan. There's so many roles that are perfect for kids. Everyone got to choose a part!"
Sarah Ackerman-Hale, Broadway Review, Spring Hill Civic Center, Paola KS
---

The School Play Package allows you to make a Video/DVD!
---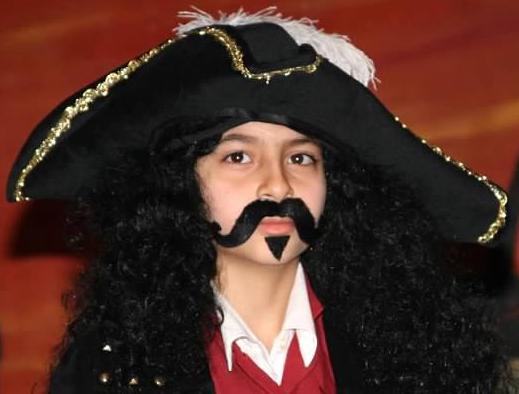 Recommended for Grades 1 and Up!
---

"Last year our Drama Program did Peter Pan and it was a huge hit!"
Janice Plank, Beth Hillel Day School, Valley Village, CA
---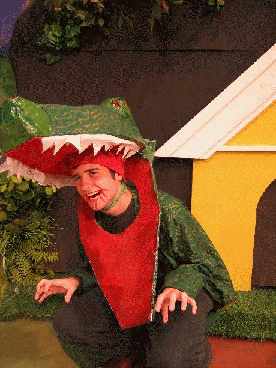 "Squadron Line Elementary School A High Flying Success! More than 40 students were involved in the Fifth Grade After-School Program's Peter Pan!"
Patch.com, Simsbury, CT
---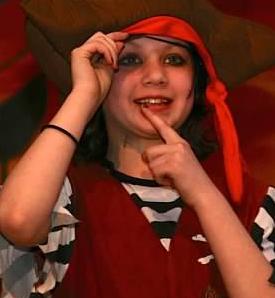 Peter Pan comes with suggestions on how to use simple percussion instruments (raid the music room!) to excellent effect.
---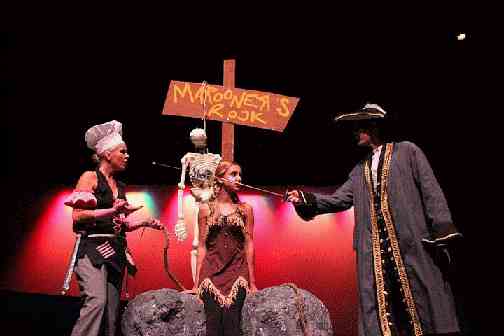 "It was AWESOME! The kids loved it, parents loved it. We had a full plus we added a 30 some member chorus. We have a K-8 school, with 3-8th grade participating. Again it was PHENOMENAL!"
Mrs. S. Timmerman, Sculptor Charter School, Titusville, FL
---

Open staging! Your gymnasium, cafeteria or any other large room is perfect for a staging of Peter Pan.
---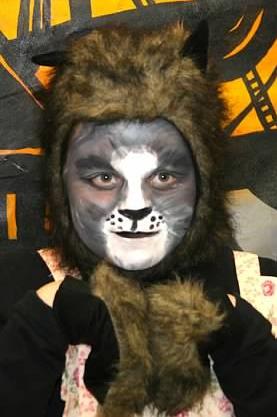 Most roles in Peter Pan can be played by girls or boys!
---

"We have used two of your scripts so far for our programs and they are great! We have done The Wizard of Oz and Peter Pan."
Wendy Hairel, Owner, Kidstage
---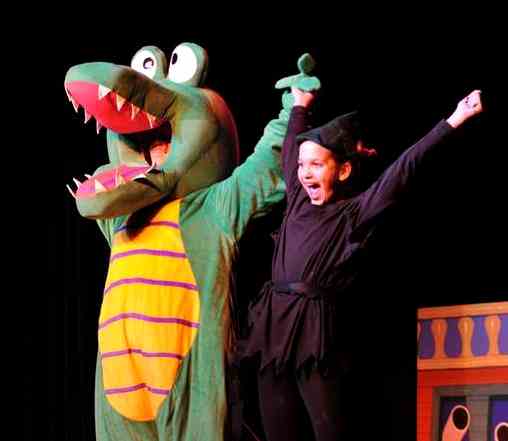 Costume pieces and scenery can be made in the classroom.
---

Teachers, this school play version of Peter Pan is written just for you and your students! The script is a faithful adaptation of the original J.M. Barrie story with audience participation and lots of fun for everyone!
---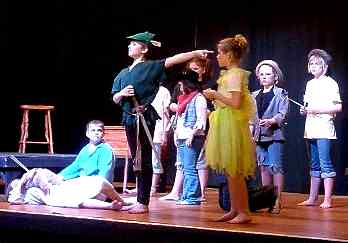 Costume pieces and scenery can be made in the classroom.
---

"We doubled the roles of the lost children and stars. We have 15 chorus Indians, and 10 chorus pirates. All of our students are excited about this great Peter Pan play and we know it will be a great success!"
Nicole Schmitt, Director/Teacher - Gayhead Elementary School
---

"We just finished our presentation of your children's play Peter Pan, and it was a HUGE success! My principal has asked me if my students would perform the play one more time!"
Allison Sands, Stevens Brook Elem School, Bridgton, ME
---

"Our Peter Pan performances are coming up and we're getting so excited! Our Crocodile (and your suggested croc music) is going to be the hit of the show!"
Sarah Ackerman-Hale, Broadway Review, Spring Hill, KS
---

"My school performed one of your plays last year and we absolutely loved it! Thank you so much for creating these plays!"
Katelyn Cognetti, Mayfield, PA
---
Peter Pan
School Play for Kids to Perform!

J. M. Barrie's magical tale of Peter Pan flies right into your heart!
FULL DOWNLOAD - Entire School Play Package with Soundtrack Audio Files
Classic Children's Adventure! Large Cast!

Rainbow Elementary School, DoDEA, Bavaria, Germany

"We did Peter Pan last year and FILLED the auditorium! Everyone was overwhelmed at how wonderful it turned out!"
Brooke Iverson, Teacher, Signal Mountain School, TN

Easy for Kids to Learn, Perform and Enjoy!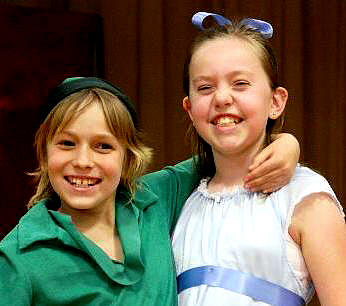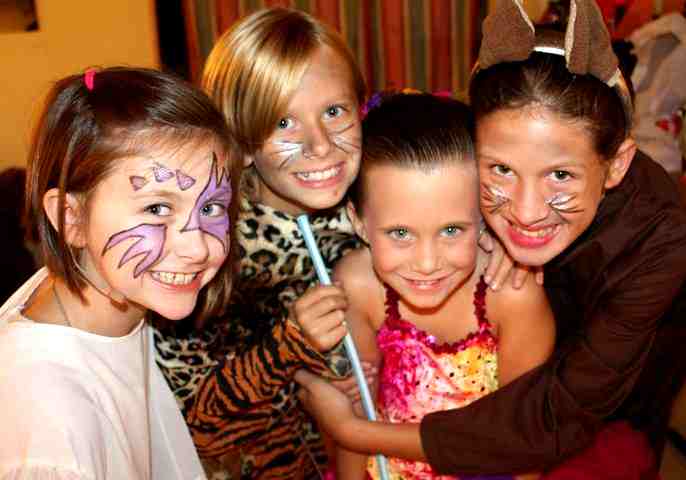 Turkey Hill School, Orange CT - Whole Backstage Theatre, Guntersville AL
Peter Pan and Tinker Bell carry you off to the enchanted Neverland where children never grow up! There you will find all the beloved characters of this classic adventure: Captain Hook, Lost Boys, Pirates, Tiger Lily and Mermaids of the Lagoon.
---
Everyone has a Role in Peter Pan!

Shoultes Elem School, Marysville WA
"We love your easy to use scripts and short lines
for kids to memorize!"
Julie Echelmeier, Higginsville Theatre, Youth Academy

Let Your Imagination Soar!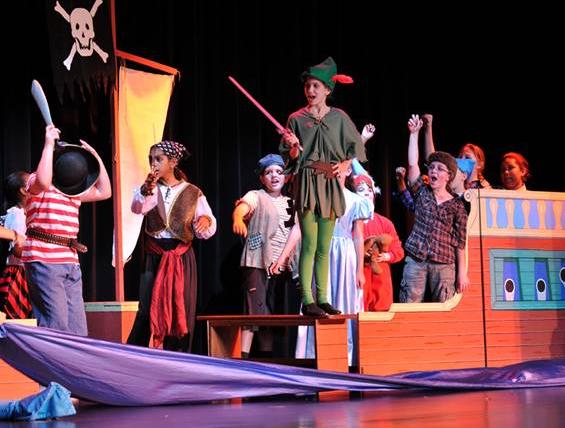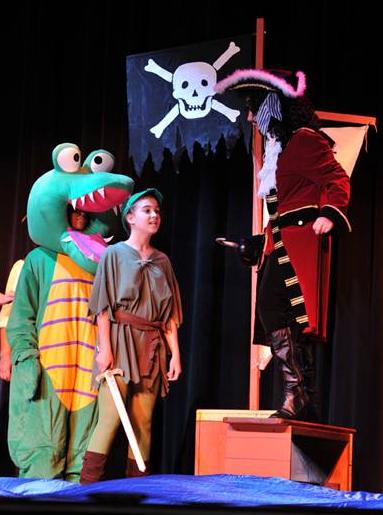 Ursuline Academy, New Orleans, Renee Barras Director

Audience Participation!

Your audience joins Peter and Wendy in a thrilling battle to capture the terrible Captain Hook and his crusty crew. Audience helps loft Peter and Friends into flight! And of course, everyone claps for Tinkerbell!

---

Great Roles for Every Child in the Play!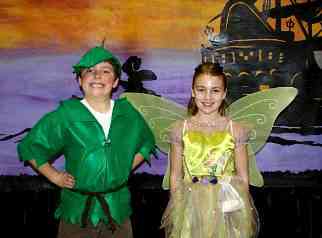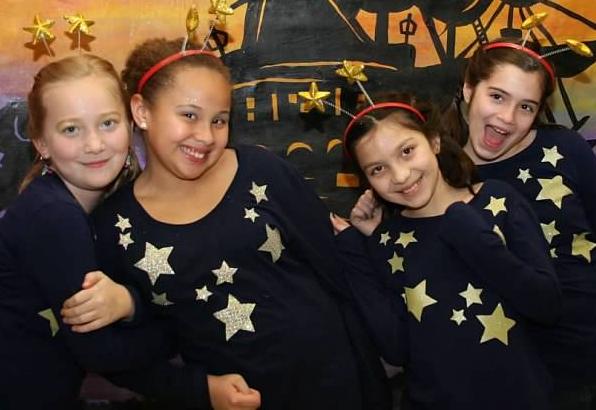 Peter and Tinkerbell, Stars Who Narrate and Tell the Story!
Shoultes Elementary School, Marysville, WA
Fast-paced and full of mischievous fun, this heart-warming children's play will stir your childhood memories while introducing your children to one of the world's most enduring and timeless classic tales.

The Play is True to JM Barrie's Classic!

Peter Pan & His Shadow -- Yo! Ho! A Pirating We Go!
Alice E. Grady Elementary School, Elmsford, NY
---

Crocodile Takes the Stage!

Tick-Tock, Tick Tock! Arrg! Run for yer lives, maties!
Alice E. Grady Elementary School, Elmsford, NY

Lots of lively action scenes! Captain Hook and the Pirates give kids roles they can really sink their teeth into! Mermaids swim, Tiger Lily and Indians dance! Everything is exciting in Neverland!

Mermaids, Tiger Lily, Captain Hook, Smee!

The Whole Backstage Theatre, Guntersville, AL

---

Easy to Adapt to Your School's Needs!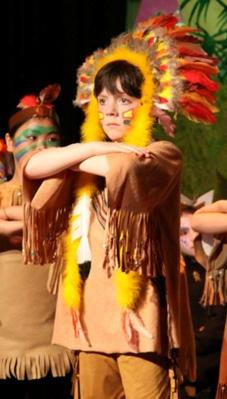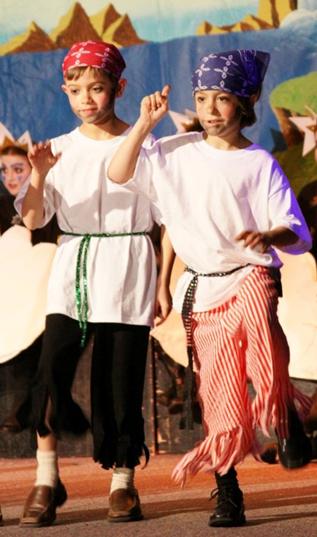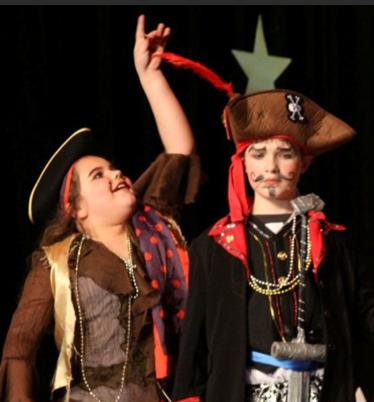 Newport Heights Elementary, Bellevue, WA
"We opened Peter Pan last night with 240 kids! Thank you so much ArtReach for the wonderful script. It was a perfect fit for us!"
Angela Kelley, Newport Heights, Bellevue, WA

Boys & Girls Love Peter Pan!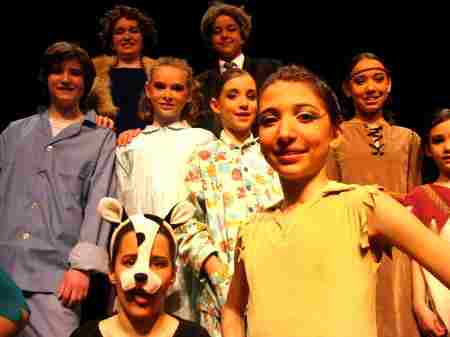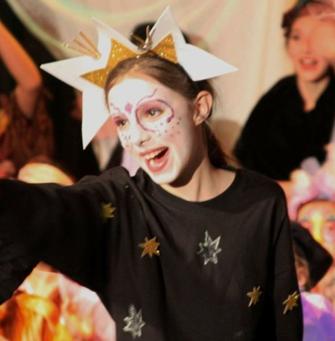 Liberty Junction, Mississauga - Newport Hgts, Bellevue, WA
---

A Wonderful Story On Your Stage!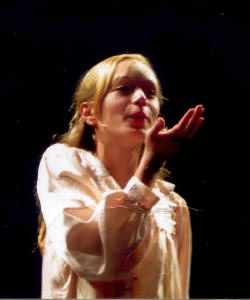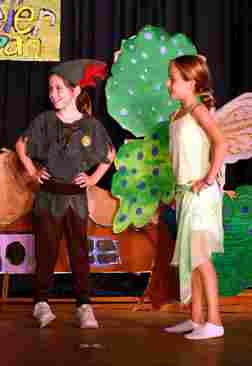 Wendy and Peter Share a Heartwarming Friendship!
Santa Cruz Parks & Grandview Prep School, Boca Raton
"We produced your children's play Peter Pan. It was a huge success! As a result of my volunteer efforts the school gave me the full time position as drama teacher!"
Sherri Alejandro, Teacher, Carden El Encanto School, Santa Cruz, CA
"We had 3rd, 4th and 5th graders! Huge success!"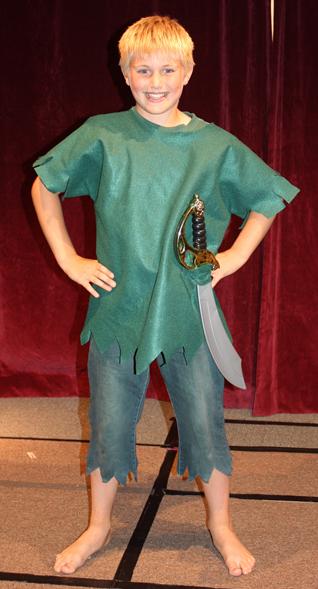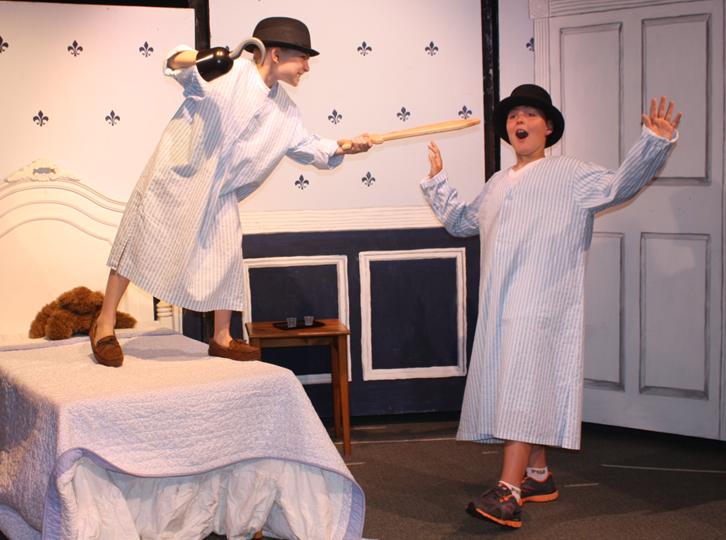 Welsh Hills School, Granville, OH
"I recently did the play Peter Pan with 3rd 4th and 5th graders and it was a huge success. Everyone loved the script and thought that it was so creative!"
Shari Glickman, PS 276, Brooklyn NY

---

Everyone Has Fun in Never Never Land!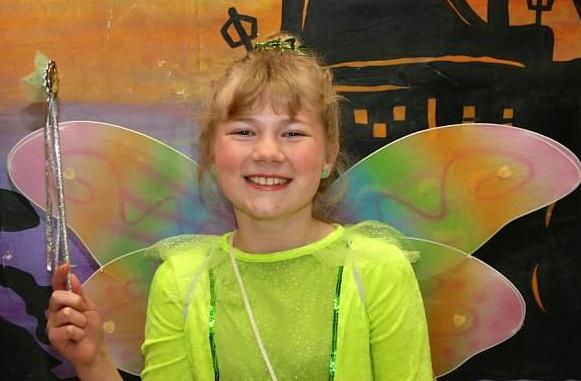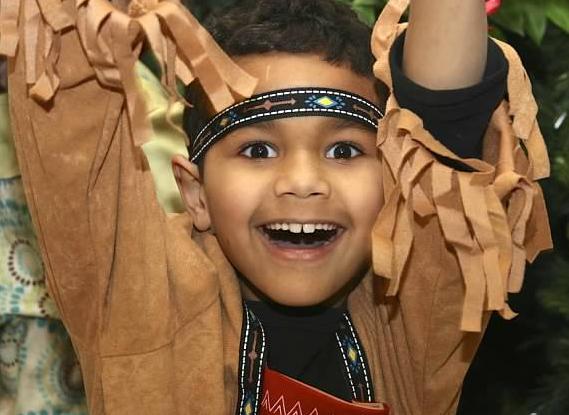 Young Actors, Shoultes Elementary, Marysville, WA

Adapted for Young Performers: Speeches and vocabulary are appropriate for child performers ages 6 - 12.

A Flexible Cast of 30 Students: (Doubling and extras possible.) Every role has a name and at least three spoken lines or significant movement!

Large parts are divided so that no one child becomes the "star".

About 40-45 minutes long: This children's play is long enough to be a substantial project and short enough to accommodate your teaching schedule.

Easy costumes and scenery: Many suggestions on how to create or find what you need to make a great looking production without breaking your budget!
---

An Awesome Success!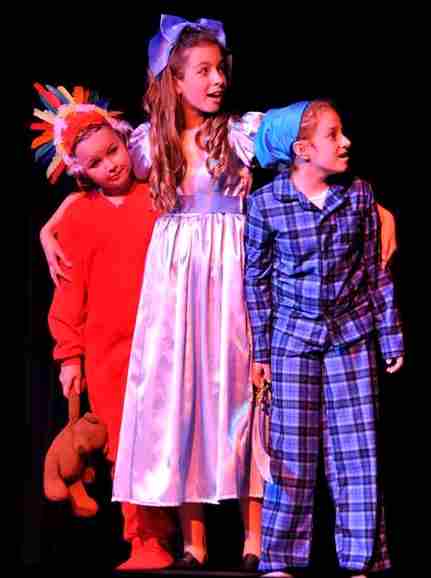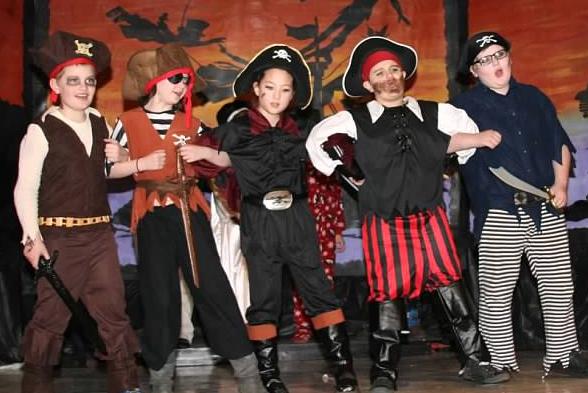 Shoultes Elementary School, Peter Pan, Marysville, WA
"We have produced Wizard Of Oz and Peter Pan and both were an awesome success! The kids join year after year to be a part. Thank you so much!"
Susan King, Blue Ridge Elementary School, Seneca, SC
"It was Incredible! We absolutely loved it!"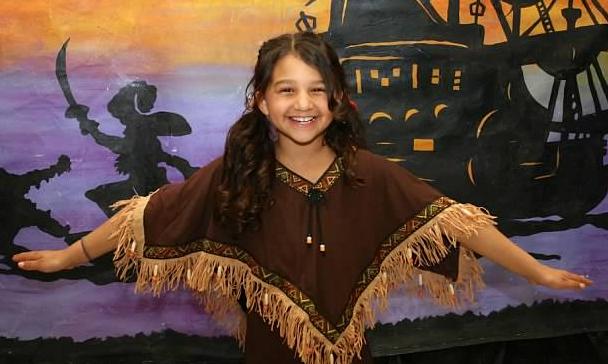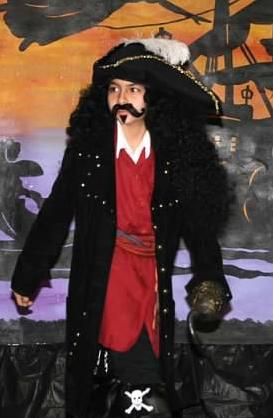 Shoultes Elementary School, Marysville, WA
---

Who's Afraid of Crocodiles?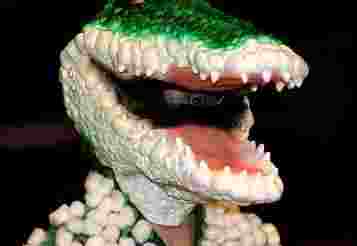 Do you see the eyes in there? The Crocodile is great role
for that shy child who has trouble learning lines!
"I ordered the children's play Peter Pan for my church's
camp play production. It was incredible! The parents enjoyed it and the children loved doing it!"
Dea Goodson Jackson, M.Ed., Worship Leader & Camp Director

What's More Fun than Little Pirates?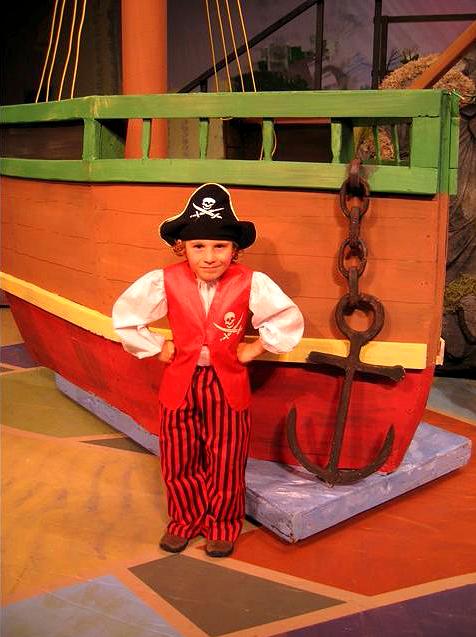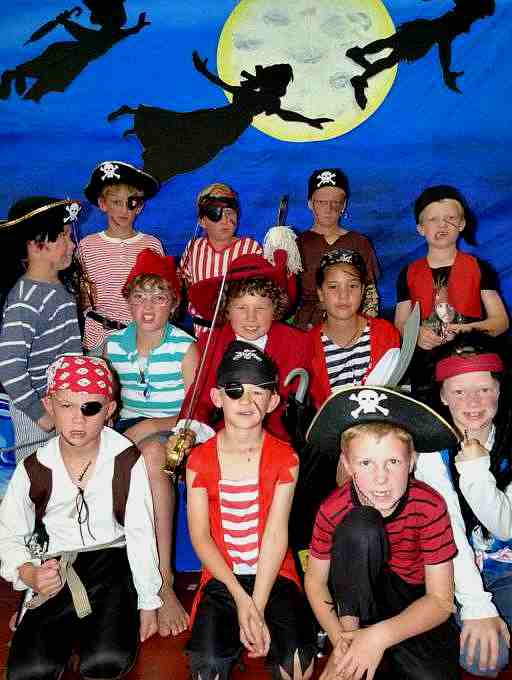 Bremerton Community Theatre Jr., WA - Karapiro School, NZ

---

Audience Helps Peter and Wendy Fly!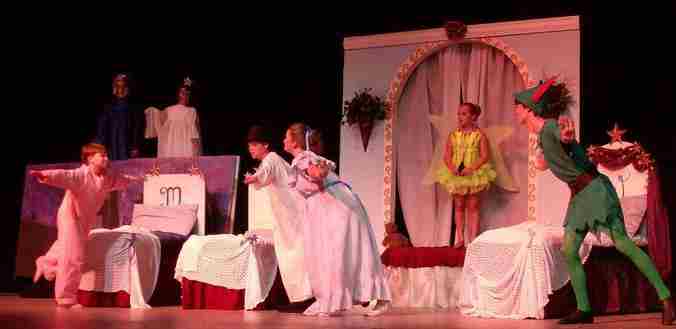 The Whole Backstage Theatre Company, Guntersville, AL
"Thank you for writing such a wonderful children's script! We have a cast of 82 fifth grade students in Peter Pan! We added music and choreography to the show."
Higginsville Theatre Company Youth Academy, MO

Young Kids Shine on Your Stage!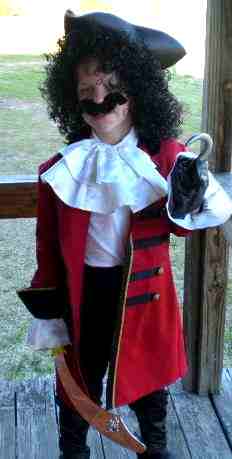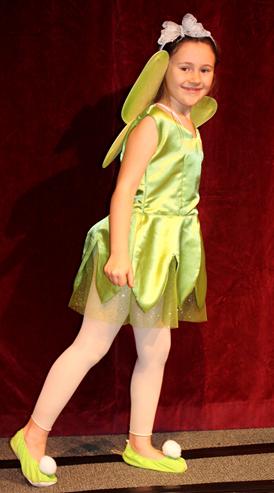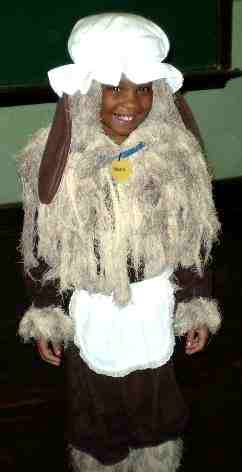 Arg! Captain Hook! Tinker Bell & Nana the Darling Family's Dog!
Blue Ridge Elementary, Seneca SC - Welsh Hills, Granville OH
---
Internet Music Resources: Karaoke CDs & Sheet Music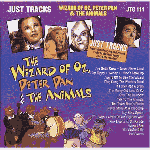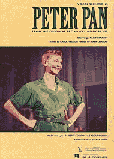 Click to search Internet for karaoke cds or sheet music