ALADDIN
Large Cast School Play for Kids to Perform

Comedy, Adventure & Fun! Just for Kids!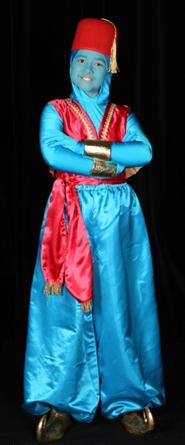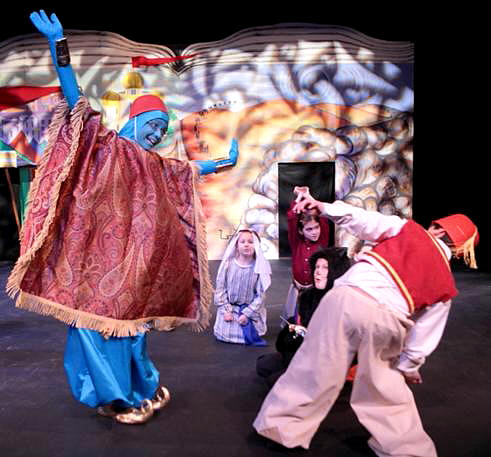 Young Aladdin Cast, Solano Youth Theatre, Vacaville, CA, 2011
"I am still getting accolades for Aladdin this year. It is all because of your script which was so much fun for the kids. They really got into it. You make my job easy!!"
Keith Wagner, Saint Paul School, Leesburg, FL

"It's a Very Funny, Funny Show!"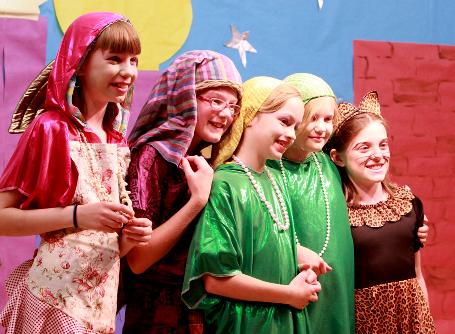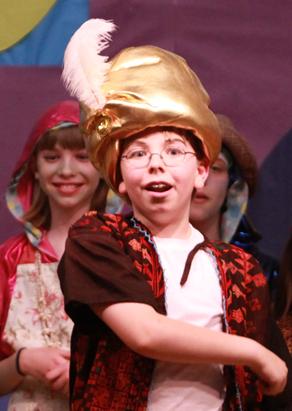 Storytellers, Persia, Genie - Monkton Central School, Vermont
Lively, fast-paced script! Hilarious Comedy! Easy for Kids to Learn and Memorize! Everyone has a line, everyone has a part!

In a far off land a Magician seeks the magic lamp from the Cave of Wonders. Only Aladdin and his side-kick cat Persia can pass through its doors!

ALADDIN
Large Cast School Play for Kids to Perform