THE LEGEND OF SLEEPY HOLLOW
Large Cast School Play for Kids to Perform
Large Cast Script for Lots of Kids to Enjoy



Wesleyan Middle School, Norcross, GA
Photos: Brian Morgan
The storybook tale revolves around the famous characters: the bumbling, awkward school teacher, Ichabod Crane, the coquettish Katrina and Ichabod's brutish rival, Brom Bones.

As much fun as the play is, we save the best for last -- the spooky Halloween ride of...

The Headless Horseman!

Instructions for Headless Horseman Costume in Teachers Guide

"A delightful show that packed the house! Enjoyed by children of all ages."
Sheila Freudenberger, Orange Curtain, San Juan Capistrano, CA

---

"Spooky Fun For Kids of All Ages!"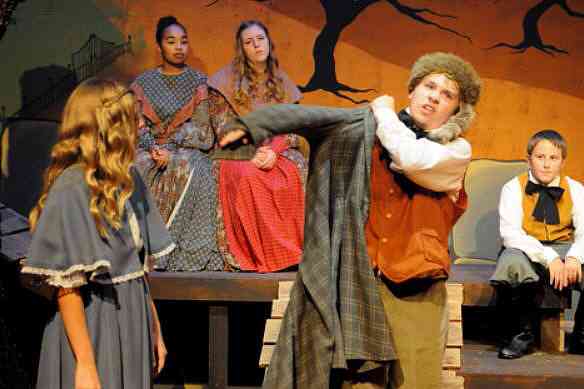 Topeka Civic Theatre - Arena Players Children's Theatre, NY
Lots of Audience Participation!

"I think the audience is going to like this play very much," says fifth grade actor Morgan Werder. "It's very interactive and has something for everybody - rivalry, love, suspense and, of course, the Headless Horseman!"
Fairlands Elem, Armador Theatre, Pleasanton, CA

Kids Love Sleepy Hollow for Halloween!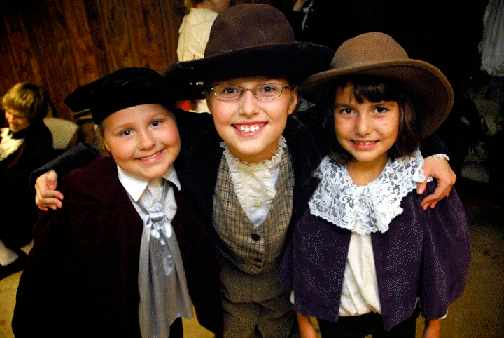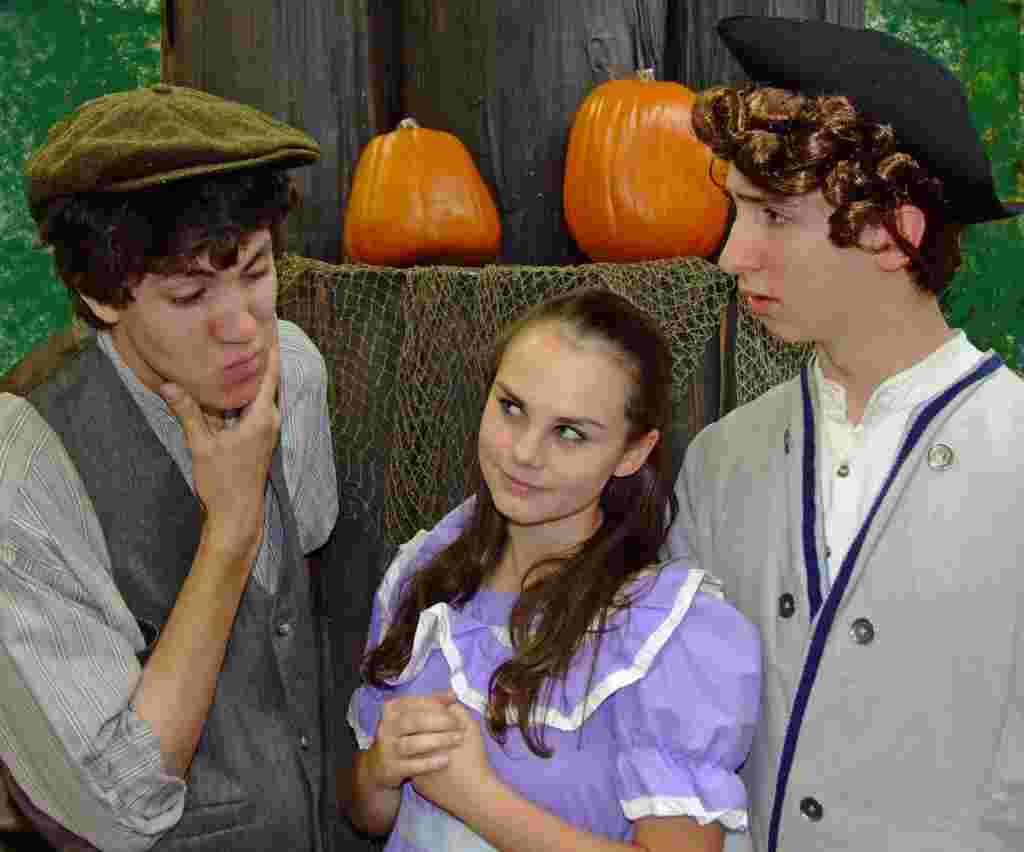 Gaffney Little Theatre, SC - Sutter Street Theatre, CA
---

Lively Action and Halloween Spookiness!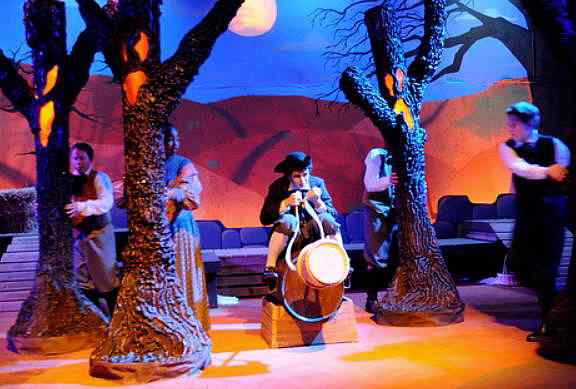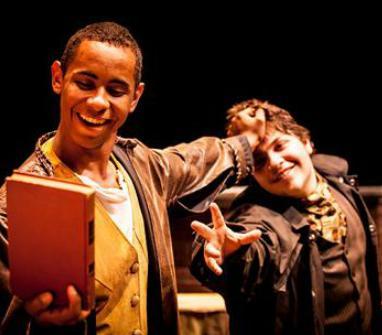 Topeka Civic Theatre Academy, KS - Greenbriar Valley Theatre, VA
"Simple to stage and popular with audiences due to plenty of comedy!"
Rachel King, Spotlites Youth Theatre, Chatham, Kent, UK
Flexible Large Cast for Schools & Theatres!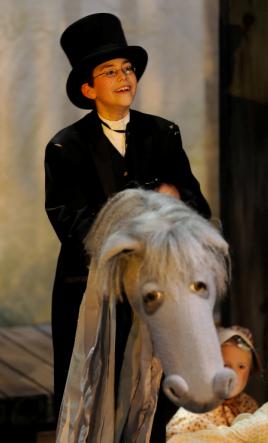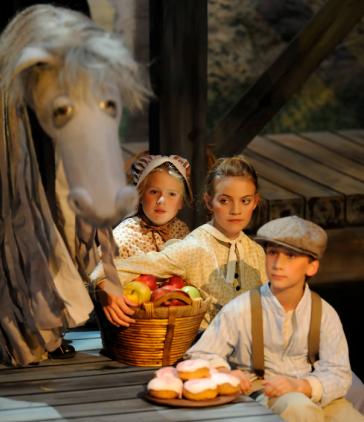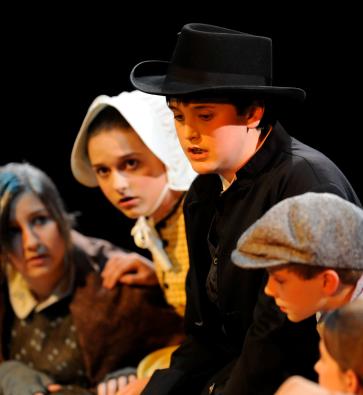 Ichabod Rides Gunpowder - Wesleyan Middle School
Photos: Brian Morgan

---

Fun Comedy for Kids to Perform!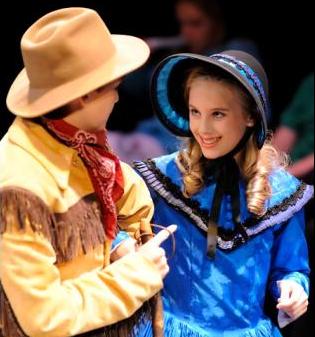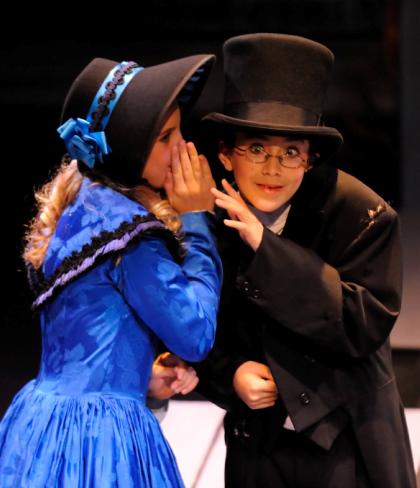 Brom Bones and Ichabod Court Coquettish Katrina
Wesleyan Middle School, Photos: Brian Morgan
"Pedro Menendez High School's production of "The Legend of Sleepy Hollow, is a wonderfully spooky story filled with thrills, chills and laughs!"
High School Halloween Production, St. Augustine Record, FL

Clever Staging! Easy to Produce!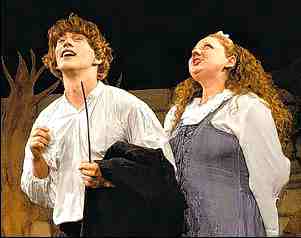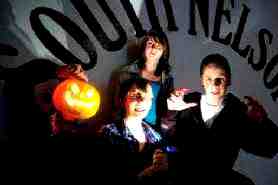 Pulaski Fine Arts Association, MO - Nelson Youth Theatre, BC
---

"One of the Best Adaptations Ever!"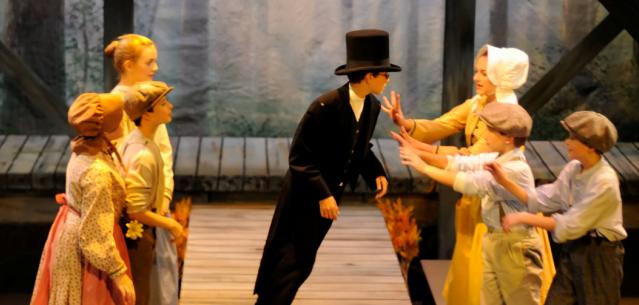 Ichabod Crosses Scary Church Bridge, Wesleyan Middle School
Photos: Brian Morgan
"We had to add three performances to accommodate all those schools who wanted to come. One parent told me it was their best field trip so far."
Becki Bradford, Chattanooga State Drama Club, TN

"The Script is Quick and Lively!"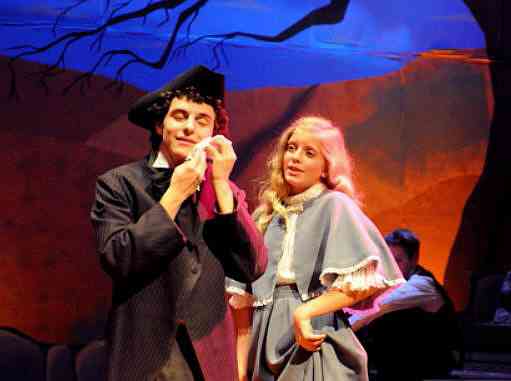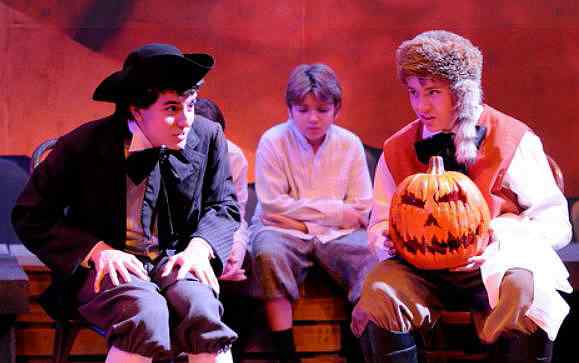 Young Cast, Topeka Civic Theatre and Academy
"The script is quick and lively, taking the audience on a journey through history that will leave them shaking in their seats!"
John Dolphin, Pine-Richland Middle School, Gibsonia, PA

---
Kids Love the Halloween Humor and Fun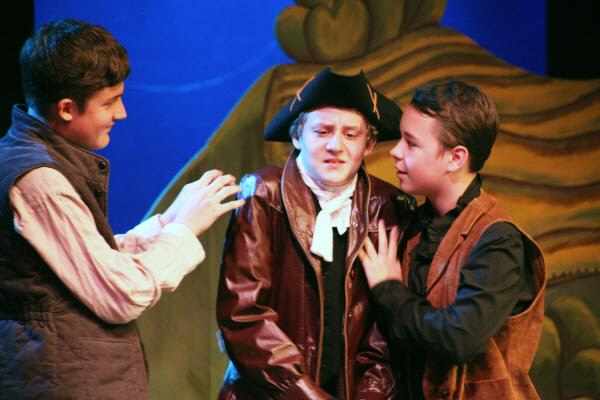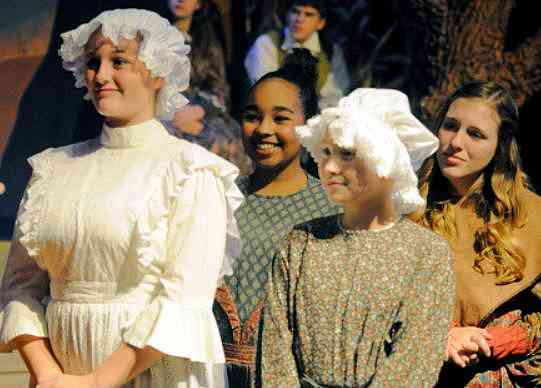 Limelight Theatre, St. Augustine - Topeka Civic Theatre & Academy
"This adaptation, by Kathryn Schultz Miller, is both funny and simple for a young audience to understand, an important consideration, full of shivers and merriment."
The Orlando Sentinel

Great Comic Roles for Boys and Girls!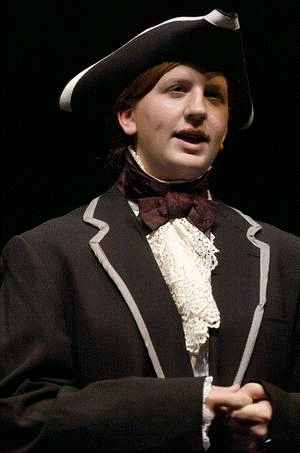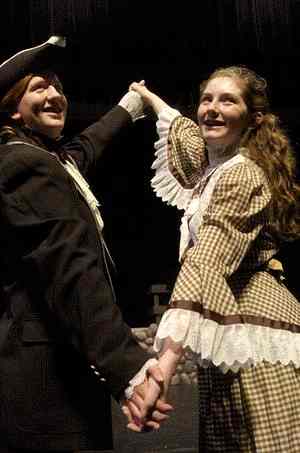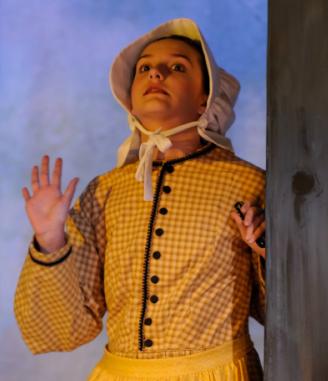 Ipswich Middle School, MA - Wesleyan Middle School, GA

---

Perfectly Geared for Student Performers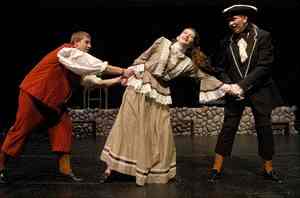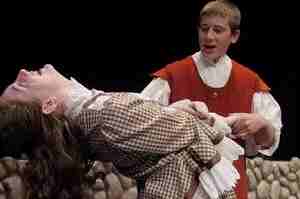 Ichabod Crane and Brom Bones vie for Katrina's Affections!
Middle School Young Cast, Ipswich Middle School, MA
"The school audiences and public loved it! 400 kids are absolutely deafening when a Headless Horseman appears."
Lisa Eckley Cocchiarale, Widner University

A Spectacular Ending!

The Ride of the Headless Horseman!
Full of Thrills & Laughs!

---
Three Versions

Small Cast (Touring) Version
Recommended for Adult Actors, Theatres, Touring to Schools.
Cast of 3 (2 male, 1 female)

Medium Cast Version
(Contact Dramatic Publishing)
Recommended for Audiences Grades 6-12.
Flexible Cast of 9 (5 male, 4 female)

School Play Version (this page)
Recommended for Middle Schools, High Schools, Theatres.
Flexible Cast of 22 (14 male, 8 female)


THE LEGEND OF SLEEPY HOLLOW
Large Cast School Play for Kids to Perform