KID FRANKENSTEIN
Large Cast Play for Kids to Perform
Brand New Script from ArtReach!
Finally! Frankenstein is Kid-Friendly!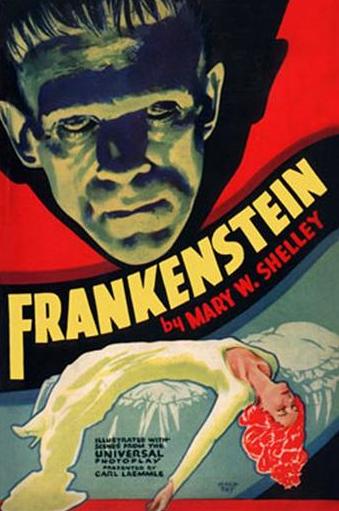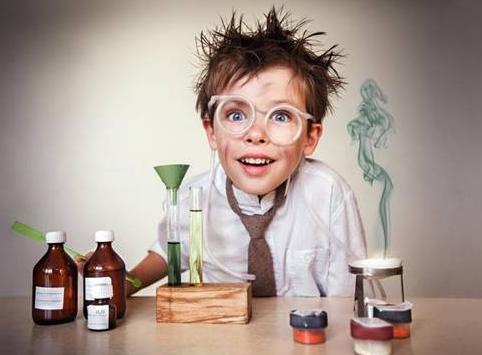 Kid Frankenstein! Frankie the Kid Mad Scientist has some zany ideas!
Frightfully funny laughs are in store in this bright new version of Mary Shelley's classic Frankenstein - adapted just for kids to perform!

Frankie's Zany Experiment Comes to Life!

Kid Frankenstein is never too scary for the little ones!

Frankie and Irving are science nerds who have an unusual idea for the upcoming Science Fair! When Doctor Frankenstein's ancient secret book arrives from Transylvania, the friends are whisked into a sci-fi fantasy of time-warped, weirdly scary and lively adventure!
---
Welcome to My Laboratory! Ha-ha!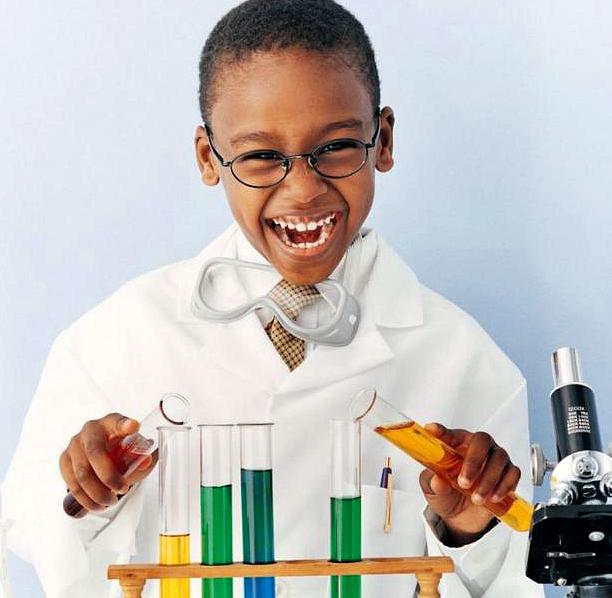 Three friends try to follow Doctor Frankenstein's instructions!
Frankie needs a brain for his new monster! Irving and Helga sneak into the science lab to grab a monkey brain but it gets mixed up with the brain of little Fluffy, a sweet puppy dog. Hilarity ensues as Frankie and his crew present a surprising monster to the Science Fair!
Villagers Rally Against the Monster!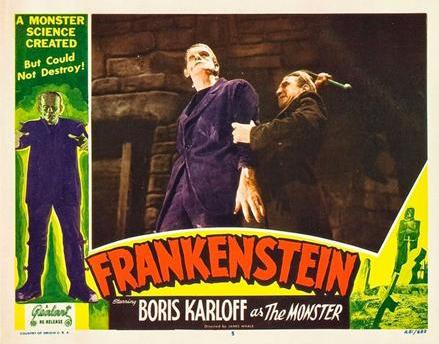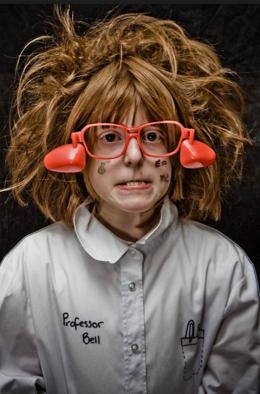 Large parts are divided so more kids can play their favorite roles!
Troublemakers T-Bone and his Gang of Bonez try to ruin Frankie's plans even as the Monster terrifies the Villagers. Science Teacher Mrs. Newton comes to the rescue. Only she can stop the terrible brain transference! Villagers storm the kids' basement laboratory just in time for nutty Principal Klondike to restore order. The lovable Monster is returned to his owner and everyone lives happily ever after!
---

Teachers, this script is a fun and hilarious play for your students! School kids are storytellers who keep the action moving. Your kids will love to play these zany characters!
A Cast Full of Funny, Nutty Characters!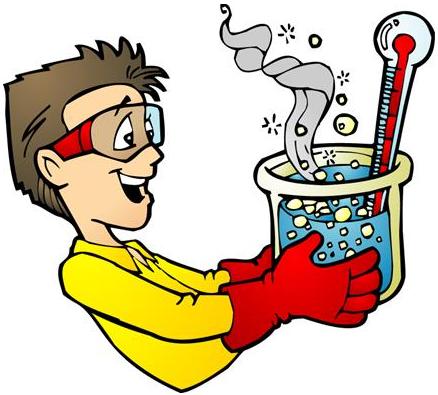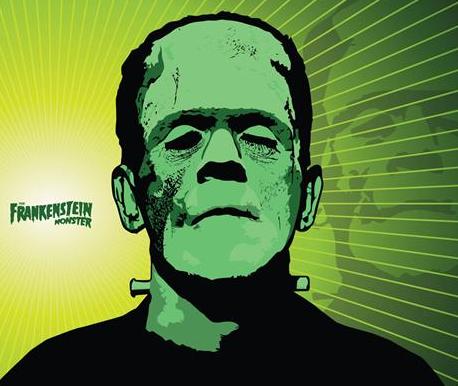 Welcome to the World's Craziest Science Fair!
A Flexible Cast of up to 30 Students: Easily adapted for a smaller or larger cast. Add as many roles as you like! Larger roles are divided to make it easy for more kids to perform!

Just for Kids: The spooky story is adapted just for kids! No horror - only fun!

Great Parts for Boys and Girls: All parts may be played by boys or girls.

About 45-55 minutes: Long enough to be a substantial project and short enough to accommodate your teaching schedule.d

CD Soundtrack: The School Play Package includes a terrific CD (or audio files) of sound effects and music for that professional touch!

KID FRANKENSTEIN
Large Cast Play for Kids to Perform