Children's Musical Plays
Fun, Easy Musical Scripts for Kids & Schools to Perform



Musical Plays and Christmas Musicals written especially for young performers.
Perfect for large casts of school students and easy for teachers to direct.
INSTANT DOWNLOAD available for ALL SCHOOL PLAY PACKAGES

OUR NEWEST MUSICAL PLAYS FOR KIDS TO PERFORM...

All Musical Plays and Christmas Musicals
"We had two fantastic performances with Standing Room Only audiences! The children loved all the songs, and sound effects and we thank you very much for your wonderful scripts and soundtrack CDs."
Jennifer Black, Children's Theatre Company, Goderich ON
Musical Plays Your Kids Will Love to Perform



The Little Mermaid -- Large Cast, Fun songs, Joyous Performances!
Written for Children to Perform: Dialogue is simple and easy for kids to memorize. Speeches and vocabulary are appropriate for young performers ages 6-12 and older.

Flexible Casts of 25-35+ Students: Doubling roles and extras can be used for smaller or larger casts. Every role has a name and at least two spoken lines or significant action or movement.

Major Large parts are divided so that no one child becomes the "star" or has too many lines to memorize. Line counts and transitions are shown in the scripts.

About 40-45 Minutes Long: Long enough to be a substantial project and short enough to accommodate your teaching schedule.

Simple Costumes and Scenery: We provide many suggestions on how to easily create or find what you need to make a great looking musical production without breaking your budget.

Familiar Music & Easy Songs: CD music, words and piano sheet music are provided for large casts of children and optional audience sing-along.
Also: Small Cast Musicals - Sheet Music Only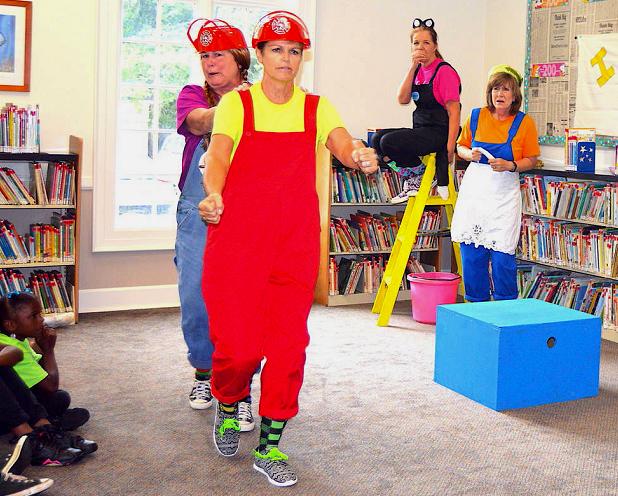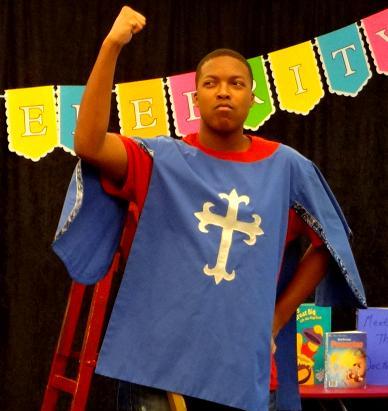 I Think I Can -- I'm a Celebrity!