School Plays
Large Cast Scripts & Musicals for Kids to Perform



School Plays & Musicals written especially for young performers.
Perfect for a large cast of younger students and easy for teachers to direct.
INSTANT DOWNLOAD available for ALL SCHOOL PLAY PACKAGES

OUR NEWEST SCHOOL PLAYS FOR KIDS TO PERFORM...


School Plays & Musicals Written Especially for Kids to Perform
Adapted for Young Performers: Speeches are short, dialogue and vocabulary are appropriate for child performers ages 6-12 or older.

Flexible Casts of around 25-35 Students: Doubling roles and adding extras possible for smaller or larger casts. Every role has a name and at least three spoken lines or significant action or movement.

Large parts are divided so that no one child becomes the "star" or has to memorize too many lines. Line counts and transitions are shown in the scripts.

About 40-45 minutes long: The plays are long enough to be substantial presentations and short enough to accommodate your teaching schedule.

Easy costumes and scenery: We provide many suggestions on how to create or find what you need to make a great looking production without breaking your budget.
Kids & Teachers Love ArtReach's School Plays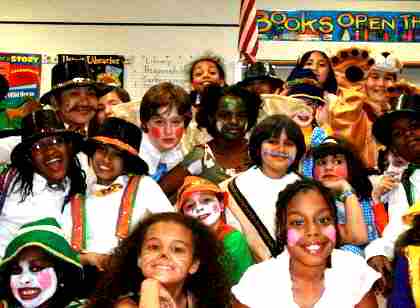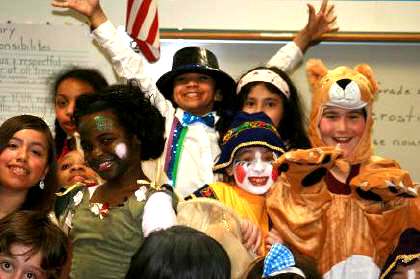 Alice E. Grady Elementary School, Pinocchio School Play Cast, Elmsford, NY