FREE RESOURCES: Behind the Scenes [ Page 6 ]
Background info about the stories and themes of ArtReach's plays
< Prev | 1 | 2 | 3 | 4 | 5 | 6 | Next >
THE JONESBOROUGH REPERTORY THEATRE PRESENTS THE LEGEND OF SLEEPY HOLLOW, A GREAT HALLOWEEN CLASSIC
By Pam Johnson, The Loafer Online

The Headless Horseman. Oh, the image that brings to mind: a black cloaked, horseback riding, headless figure holding a jack o' lantern. Spooky, classic ghost story material. The perfect thing to see this Halloween season. The Jonesborough Repertory Theatre will present Washington Irving's well-known speculative fiction, The Legend of Sleepy Hollow, for three weekends, October 21st-November 2nd.

"The perfect thing to see this Halloween season."

ArtReach's The Legend of Sleepy Hollow - Aurora Theatre, Lawrenceville, GA

Set in the 1790s in the fictional settlement of Tarry Town, the legend says that Major Andre, a Hessian soldier who was beheaded by a stray cannonball during the Revolutionary War, haunts the roads of the area in search of his head. As Irving puts it, "The ghost rides forth to the scene of battle in nightly quest of his head."

But there's a lot more to the story than a Headless Horseman. Meet Ichabod Crane, the nervous, superstitious new schoolmaster of Tarry Town; Katrina Van Tassel, Ichabod's soon-to-be romantic interest; and the manly man Brom Bones, who is in love with Katrina. Put these three together and you have a hilarious, entertaining tale that will make you laugh, make you empathize, make you cringe, and make you shudder. And it will make you see something good, something bad, and something of yourself in each of these characters.

"The ghost rides forth to the scene of battle in nightly quest of his head."

ArtReach's The Legend of Sleepy Hollow - Aurora Theatre, Lawrenceville, GA

Ichabod becomes the unfortunate target of Brom Bones and his gang, and the unsuspecting target of the manipulative Katrina Van Tassel.

"Katrina is nasty," said Heather Allen, who portrays the beautiful daughter of a wealthy farmer. "She wants to make Brom jealous." This she does by showering her attentions on poor Ichabod. Or should we refer to him as "poor" Ichabod? He actually has his own devious motives. "For Ichabod, it's not about Katrina's heart, but about her wealth." So they both are playing a game of hearts.

Then there's Brom Bones. "He's a bully," said Derek Smithpeters who brings this character to life. "He likes to pick on Ichabod, especially when it becomes known that he believes in ghosts." A perfect set-up of man versus the legend of the Headless Horseman.

We have three characters, each with their own agenda. Who is the good guy? Who is the bad guy? Or is it fair to really label them like that?

"The Playwright focuses on the lightheartedness & comedy."

ArtReach's The Legend of Sleepy Hollow - Aurora Theatre, Lawrenceville, GA

In talking about people in general, Derek said, "Everyone's not all truly good or bad; both are in them. Kind of Jekyll and Hyde." That's why we can see some of ourselves in these characters. We can identify with their struggles, with their goals, and with their eccentricities. That's what makes the story ring true.

And that's also what makes us laugh: poking fun at these truths about human nature. "The playwright keeps it true to Irving's story, but she focuses on the lightheartedness, the comedy," said director Janette Gaines. "Yes, it's intense because there is a Headless Horseman. But there are times in our lives when we just need to laugh, and that's what this playwright focuses on."

Janette and the actors stressed that this show is family friendly.

"It's light entertainment, and appropriate for all ages." Janette said. "It's the kind of story to tell around a campfire."

The Legend of Sleepy Hollow is adapted for the stage by Kathryn Shultz Miller and is sponsored by People's Community Bank. Rounding out the engaging cast are Adam Honeycutt, Kari Tuthill, Christopher Ward, and Tara White.

The JRT is located at 125½ West Main Street in Jonesborough. Shows will run on Fridays and Saturdays at 7:30 p.m., and Saturdays and Sundays at 2:00 p.m. Tickets are $16, general admission, $14 for students and seniors. To purchase tickets, call the Historic Jonesborough Visitors Center at 423.753.1010 or go online to www.jonesboroughtheatre.com.

A NOBLE PRODUCTION AT MHCC: Sword in the Stone
The Advocate: Mt. Hood Community College, Gresham OR

The MHCC Theatre Department has begun to perform Kathryn Schultz Miller's "Sword in the Stone" this week, with busloads of elementary school students from all around the Northwest coming to see the show.

We were fortunate enough to sit in on one of the dress rehearsals to get a glance at the play before the seats were packed full of restless children, and found the production enjoyable.

The script has been brought to life by the students of the Mt. Hood Theatre program, and tailored by the director, Julie Akers, to interact with audience members' imaginations. There are plenty of parts where the characters break the fourth wall and beckon the audience to help them in their quest, which takes them to the skies, moats, and dragon-infested mountains of Arthurian England.

"Magic, special effects & sword fighting."

MHCC theatre students rehearse for "The Sword in the Stone." Landon Spady, The Advocate

All of these elements would not be nearly as exciting if the actors did not bring their individual talents to the characters of Arthurian legend. All but three of actors are first-year students at Mount Hood, and when asked, Akers expressed excitement at being able to work with such young talent.

She said there were some challenges in working with the script when it was handed to her by the department's head, Mace Archer (who is currently on sabbatical). The script calls for drastic and rapid scene changes that transform the stage from a castle, to the sky, to a field, and to many other difficult-to-depict locations. There are also lots of magic, special effects, and sword fighting in the play, which require a lot more rehearsal time for the actors and tech crew to pin down, in order to put on a smooth performance.

Despite all of these challenges, the cast and crew has risen to the occasion. Akers said that she can't wait to return to direct the upcoming spring production at MHCC, "The Miracle Worker." The Theatre Department will open ArtReach's Sword in the Stone Saturday, Nov. 16 to MHCC students and the general community.

Alice in Wonderland is a Christmas Play?
Read The Story of Alice in Christmas Land

"Curiouser and curiouser!"
-- Lewis Carroll, Alice in Wonderland

If you thought Wonderland was curious, wait until you visit Christmas Land! Alice in Wonderland is one of the world's most famous and beloved classics for children. Alice in Christmas Land gives the familiar story a musical holiday twist.

The play begins as Lewis Carroll calls for Alice who must be hiding. While he looks the Storytellers begin the story describing merry old England at Christmas time. When Alice finally presents herself Lewis sees that there are not 1 but 6 Alices! He asks 5 of them to sit down and wait their turn to play the part as the play progresses.

Lewis Carroll is determined to take photographs of Alice with his fancy camera. But Alice is reluctant because she would rather decorate the Christmas tree. Mr. Carroll agrees and Alice unpacks the ornaments. To her surprise each ornament represents characters in the stories that Mr. Carroll has told her. She discovers the Queen of Heart's heart ornament and Mr. Carroll tells her that this is the most important ornament of all because it represents the spirit of love and kindness which is the center of holiday spirit.

At last Alice poses for a picture but as she does she becomes sleepy and drifts into a dream. The next thing she knows, a White Rabbit has entered and wakes her up. But this not the White Rabbit she remembers from the story, this rabbit is dressed in a Santa costume and carries a great sack on his back. However, the White Rabbit seems to have no understanding of who Santa is and what Christmas is all about. The Christmas White Rabbit says "Mustn't be late!" and disappears down his rabbit hole.

Alice follows the rabbit and finds herself in a very unusual place. Little does she know that she has fallen into Christmas Land where every inhabitant has a very strange idea of Christmas. She finds a bottle that says "drink me". When she drinks from the bottle she grows very small, as small as a cupcake. A Caterpillar comes along and tells her that tasting the cupcake will make her grow. One taste of the icing and Alice's head is in the clouds!

Along come Tweedledum and Tweedledee, two little boys who are flying through the air, lofted up by the propellers on their hats. Alice asks them to take her flying and together they soar up so high they see the Christmas star! Alice then asks them to help her become the right size for a little girl again. They give her a gingerbread man and tell her to eat part of it to grow down.

Next Alice meets the grinning Cheshire Cat who is now a Christmas Cat with green and red stripes. The Cat has the habit of disappearing and reappearing during their conversation. The Cat sings a version of "Deck the Halls" that seems crazy to Alice. The Cat tells her, "We're all mad here," and sends her along to the Mad Hatter's tea party.

But the Mad Hatter refuses to serve tea, claiming his party is really a tree decorating party. But Alice doesn't see any tree and has an absurd exchange with the Hatter about his tree that isn't there. Dormouse sings a Christmas carol that is just as silly as the Cat's song. Alice declares, "No one here knows anything about Christmas at all!"

The Mad Hatter sends Alice along to the garden of the Queen of Hearts where Alice finds decorators throwing away yesterday's Christmas tree ornaments and putting up new ones. Everyone seems terrified of the Queen and indeed when the Queen appears everyone runs away.

The Queen asks Alice to play croquet and Alice agrees. But this is not like any croquet game Alice has played before. The mallets are flamingos, the arches are people from the audience and the balls are hedgehogs. After an attempt to play the game, Alice tells the Queen that she cheats. This prompts the Queen to sing of her own virtues and call for Alice's head. Alice calmly informs the Queen that there must be trial first.

At the trial the Queen accuses Alice of sending a Christmas card, claiming the fact establishes Alice's guilt. At last, Alice pulls the heart ornament that Mr. Carroll has given her and presents it to the Queen. Alice tells the Queen that she should represent love and kindness, symbolized by the heart, because that's what Christmas is all about. If she did, Alice tells her, "All of your subjects would understand Christmas a great deal more than they do now!"

The Queen is outraged and cries "Off with her head!" All the Alices appear together and demand that they should like to see the Queen's head off. All Alices ask for the audience's help and together they drive the Queen away.

Soon Alice is sleeping as before and awakens to hear Mr. Carroll and everyone singing "We Wish You a Merry Christmas." As Alice tells Mr. Carroll about her dream, each of the characters appears before her. The Queen appears, demanding her heart. Alice says "With this, you can be the very best Queen there ever was." When the Queen wishes everyone a Merry Christmas, the crowd shouts, "All hail the Queen of Hearts!"

Mr. Carroll tells Alice to keep each Christmas in her heart for all are precious, prompting everyone to join in singing, "We Wish You a Merry Christmas and a Happy New Year!"

"If I had a world of my own, everything would be nonsense."
-- Lewis Carroll, Alice's Adventures in Wonderland

---

Interview Questions for Kathryn Schultz Miller
Prepared by Morgan Cobb, Florida State University

-What drew you to playwriting?

I had a terrific teacher in High School who believed in me. He gave me confidence to write and act. He steered me towards some small publications and a creative writing scholarship to college. That got me going.

-Which of your plays are you most proud of?

A Thousand Cranes will probably always be up there as my most favored script. But I am also just as proud of Welcome Home about a Vietnam Vet. I'm also very proud of many of my short comic plays such as Emperor's New Clothes, Sword in the Stone, The Legend of Sleepy Hollow. Among the large cast plays for kids to perform, I like The Jungle Book and Velveteen Rabbit.

-I noticed several of your plays have actors playing multiple characters was that intentional? If so why?

The first plays I wrote were for touring to schools, so we had to have a small cast of very talented adults with few actors and few props for traveling in a van. Although that was a necessity I came to see it as an artistic benefit. Many restrictions caused me to up the artistic stakes, putting imagination above physical stuff like sets and props. Minimalism became our style.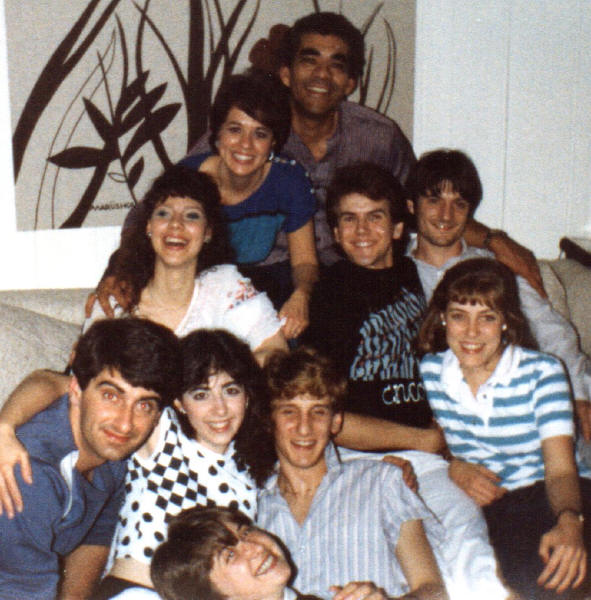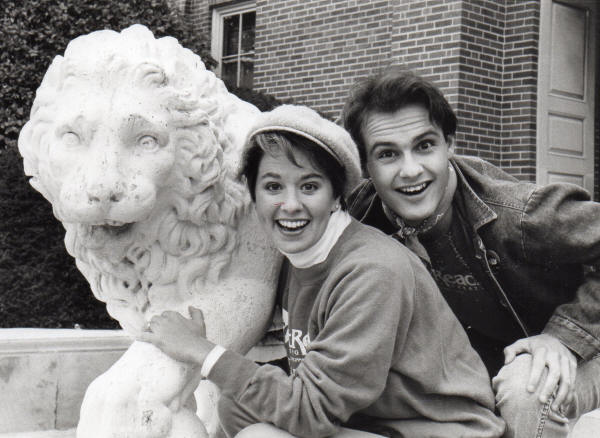 ArtReach Touring Theatre - Kathryn Schultz Miller, Artistic Director
-What would you say are the main themes of your plays?

My scripts almost always are a plea for peace, understanding, kindness. Young Cherokee, Laura Ingalls Wilder, Red Badge, Yearning to Breathe Free are all about understanding people who are not exactly like you. Even Sword in the Stone is about learning how to care for others. I think a desire to encourage empathy is what drives most artists to create.

-A lot of your plays are written to be toured, why do you focus on tourable stories?

I ran a touring theatre, ArtReach Touring Theatre for over 20 years. That started after college when I started a theatre with friends. During that experience I realized the benefits of touring and it was something my community needed. So I (and my husband Barry) took over the touring arm of the company. I wrote plays for that theatre and its specific needs. It was quite a while before other theatres began performing my plays.

-How did ArtReach come to be?

The ArtReach Touring Theatre was an actual theatre. The online company ArtReach Children's Theatre Plays is essentially a publishing company. I used the name because it was associated with me and I enjoy carrying on the legacy of the work I did with many others during those early years (eighties and nineties). I must emphasize a touring theatre like ArtReach is a collective endeavor and all the success of that company was created by the many talented dedicated artists I had the privilege to work with. I keep an archive of the theatre online on the website, dedicated to those who worked with ArtReach.

When I put the plays that I wrote for my theatre online in 2000 I began to hear from teachers all over the country and really the world, who needed large cast plays for their students to perform. This was a very real need at the time and I decided to start writing plays for kids to perform. Teachers loved the plays and it took off. It was quite ironic actually, because I had been writing for casts of 3 or 4 all my life. Now I was writing for casts of over 30 kids! Switcheroo!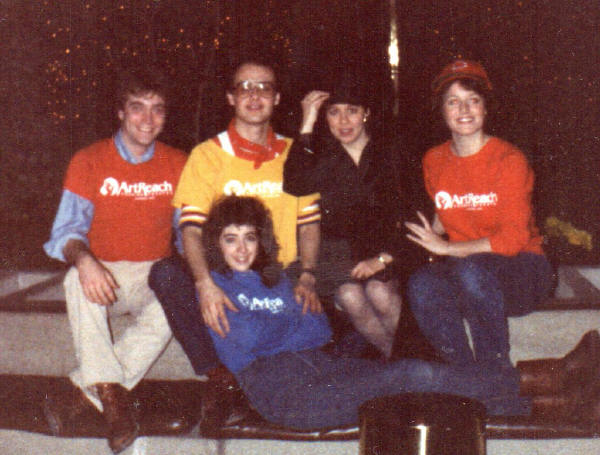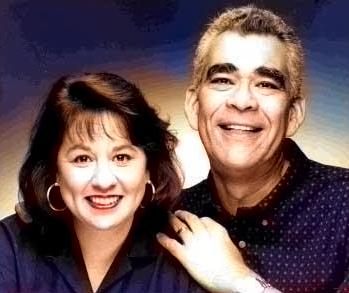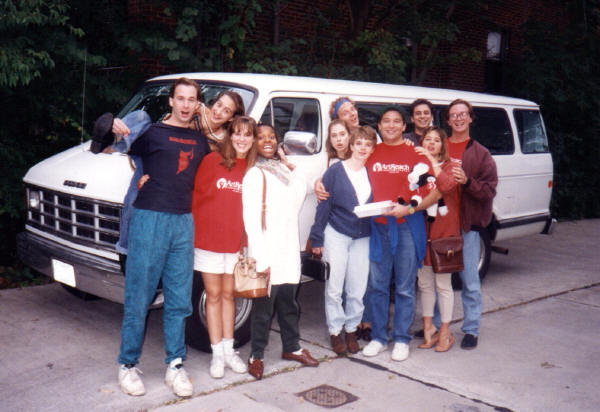 ArtReach Touring Theatre - Kathryn Schultz Miller, Artistic Director
-Is every play on ArtReach written by you?

Yes. I get requests from other authors to be included but there are many reasons why I like to represent only my own work. One practical reason is we offer everything downloadable. There are certain copyright concerns in that policy and it would be difficult to sort that out when using another author's property.

-What is your playwriting process?

It depends on the play but almost always there's a lot of research which I love. On The Legend of Mulan for example I had to really immerse myself in Chinese history and culture which was so much fun. During that research time you kind of go around looking at everything through the eyes of your characters and everything looks different. Once I'm really in that world I start to write.

-How long does it take you to write a play?

First I outline and name characters. That can take 10 minutes or 10 days. Usually the actual writing of the play isn't much longer than two weeks. Sometimes a play comes very easily and quickly in a few days as it did for A Thousand Cranes and Welcome Home or even The Nutcracker Prince. Sometimes I hit a wall and it can take a week or so get out of it. Beginnings and endings are easy, the stuff in between has to stick to a structure while keeping the audience involved. Characters have to run the course of their arc. Themes have to be presented and resolved. That middle part is an obstacle course for the characters and the playwright.

-All of your work is wonderful, but Thousand Cranes is your most acclaimed. Why do you think that one stands above the rest?

Because of Sadako's remarkable life. It's her story not mine and it is a wonderful story. I am forever grateful I have been able to be a part of it in a very small way. I am also forever grateful to Sadako for her elegant courage and the inspiration she set for others. But more than that I think the play is not so much about one girl and certainly not about that war or any other war. I think it is about all of us and what we aspire to be. We want goodness to be a quality of our humanity which we have not achieved. We want to achieve it. That's why I think it's a perfect story for children. It is important for them to discover this desire for goodness, this higher goal, early, so they can continue to order their lives around it as they live.

-Are your plays original stories/adaptations or are they commissioned?

I have been fortunate to have many commissions. St Louis Rep (MO) commissioned Laura Ingalls Wilder: Voice of the Prairie. Sutter Street Theatre (CA) commissioned Pinocchio. PACT and Shakesperience (CT & CA) commissioned Robin Hood. Florida Rep commissioned Thomas Edison: Fire of Genius. There are few more.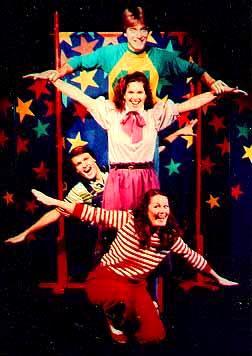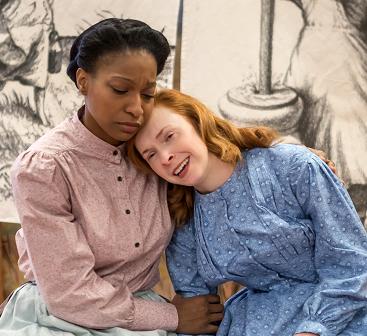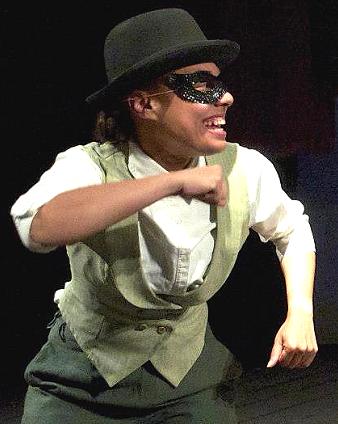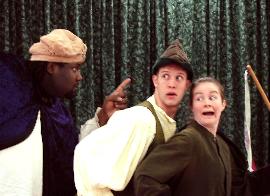 Blue Horses, Laura Ingalls Wilder, Pinocchio, Robin Hood
I wrote more original stories like Blue Horses and The Shining Moment early on. Unfortunately original titles don't sell as well as known titles. I think the kids are open to new stories but the directors are unsure about taking a chance.

-How do you decide what to write about?

I am limited in the plays I can write myself for my own market by what titles are in the public domain. I'm very careful never to step on any copyright toes. So I always get requests for Disney adaptations and of course I can't do those. I wrote my version of Beauty and the Beast long before the movie when it was considered a pretty dark fairy tale and of course it bears no resemblance to what kids expect today. Luckily, I doubt if I'll ever run out of fairy tales. I pondered for years about how to do Frankenstein for young audiences and performers and recently wrote Kid Frankenstein which has a passing resemblance to Mary Shelley's classic. I love history based plays so I have written Amelia Earhart, Annie Oakley, Trail of Tears and others.

-When writing, who do you imagine is performing your plays? Professional theaters, students?

That's an interesting question! I do both or even more. When I'm writing, as a character speaks I often imagine the very best actor there is, say Derek Jacobi for Scrooge, on a stage, perfect costumes and lighting. Then I think I think of an actor like my friends from ArtReach, which would mean a talented young actor in his twenties playing an aged character. Then I switch to thinking of a talented child playing the part. So I consider all possibilities and each brings adjustments to the dialogue. Who knows? Maybe someday Mr. Jacobi will star in my A Christmas Carol!

---

A Christmas Carol, the World's Favorite Holiday Story
About A Christmas Carol by Charles Dickens

PREFACE
I have endeavoured in this Ghostly little book, to raise the Ghost of an Idea, which shall not put my readers out of humour with themselves, with each other, with the season, or with me. May it haunt their houses pleasantly, and no one wish to lay it.
Their faithful Friend and Servant, C.D.
December, 1843
Already the successful author of Sketches by Boz, Pickwick Papers, Oliver Twist, Nicholas Nickleby, The Old Curiosity Shop, Barnaby Rudge and American Notes, Charles Dickens (1812-1870) was one of the best-loved novelists of the time when he wrote this short novel, which was completed in a mere six weeks in tandem with the production of the eleventh episode of the serially published Martin Chuzzlewit.

Originally published on December 17, 1843, the book was rapturously reviewed and became an instant success, the first 6,000 copies of its initial print-run being sold out by Christmas, with 2,000 further copies from the second printing snapped up by the 6th of January. While obviously enormously popular from the outset, it has remained Dickens' most widely enjoyed work, with hundreds of further reprints and adaptations.

Dickens was completely responsible for the entire production of the book, and he commissioned John Leech (1817-1864) to produce a series of hand colored etchings and wood engravings to illustrate the volume.

---

The Little Mermaid - A Huge Success!
By Shannan Smith, SCCS Performance Teacher

We had a wonderful show with The Little Mermaid, S.C.C.S.'s all school end of year play.

There were about 50 students involved ranging from grades 2nd - 12th. Missing the show and wanting more performances has remained the major theme among various students. One of the seniors said, "I miss going to practice after school, I'm glad I participated in theatre before I graduated."

After teaching here for 3-1/2 years, I've discovered that students who participate in drama feel extremely satisfied and accomplished.

"Well-developed, young actors bringing stories to life."

Santa Clarita Christian School, CA - The Little Mermaid

Every year our K-6th grade students have the opportunity to participate in bible based drama chapels. Once they are in junior high, they may try out for the all school play, like The Little Mermaid. When in high school, they really hone in their acting craft. The high school students tend to take the major leads in school plays because they are enrolled in an A-G accredited theatre class. While working with them closely, I'm able to educate the students on theatre aspects such as improv, staging, the history of theatre and teaching them about opportunities where they can create their own venues in acting. Drama students are definitely stretched in every area however, this helps the students to think quickly and present themselves well.

I thoroughly enjoy working with students in grades K – 12, engaging with the various levels of talent, watching them grow from excited children to well-developed, young actors bringing stories to life. Look for next year's play as we will be performing C.S. Lewis's classic, The Lion, the Witch and the Wardrobe. Those rehearsals will begin after winter break. Thank you for coming out to see this year's show!

'Amelia Earhart' aims to thrill young audiences
Augustana College in Rehearsal, Rock Island, IL

Augustana's annual children's show, "Amelia Earhart," offers young theatre-goers an exciting story and a lot of history Sept. 23-24.

The play tells the story of the first female aviator to fly solo across the Atlantic Ocean, who disappeared over the Pacific Ocean in 1937. It uses headlines, remembrances, flashbacks and introspective monologues by Earhart against the backdrop of music, styles and politics of the 1930s and 40s.

"An exciting story and a lot of history."

Rehearsal Picture. "Amelia Earhart" cast members: from left, Peter Alfano, a sophomore from Knoxville, Ill.; Rami Halabi, a senior from Crystal Lake, Ill.;
and Aubrey Lyon, a junior from Mount Vernon, Iowa. (Augustana Photo Bureau/Amanda Moore)

Performances will be at 1:30 p.m. in the Brunner Theatre Center.

"Amelia Earhart" features Augustana students Aubrey Lyon, a junior from Mount Vernon, Iowa; Rami Halabi, a senior from Crystal Lake, Ill.; and Peter Alfano, a sophomore from Knoxville, Ill.

Isabel Dawson, a sophomore from Bloomington, Ill., serves as stage manager. Emma Brutman, a senior from Vernon Hills, Ill., is the designer for set and props.

The children's show once again is directed by Augustana alumna Jackie Wynes McCall '98. McCall earned an MFA in acting from Western Illinois University. After touring and performing all over the Midwest, her travels eventually brought her to The Old Creamery Theatre in the Amana Colonies where she serves as the director of education.

Tickets are $11 for the public, $9 for senior citizens, students, and Augustana faculty/staff, $5 for children ages 12 and under, and free for Augustana students with ID. Tickets can be purchased online, at the door or through the Augustana Ticket Office at 309-794-7306.

A special showing of the play by Kathryn Schultz Miller will be offered at 10 a.m. on Sept. 22 for students in grades 4-8. Schools that make reservations for the show will receive a pre-visit activity packet, enjoy the show and post-show discussion, and leave with follow up activities that can be done in their classroom. For more information about this special performance, email or call Christina Myatt, 309-794-7611.
Behind the Scenes: < Prev | 1 | 2 | 3 | 4 | 5 | 6 | Next >
All Free Resources