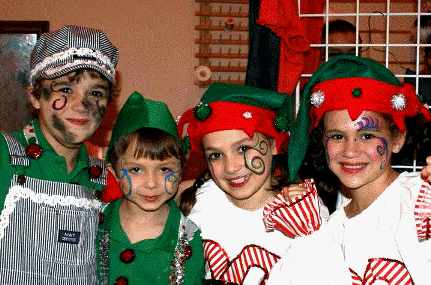 ArtReach Children's Theatre Plays
Great Plays for Great Kids!
Plays, Scripts, Musicals for Children, Kids, Teens, Families, Schools & Theatres
.
ArtReach's 'Alice in Christmas Land' is hilarious musical fun for kids, schools and families!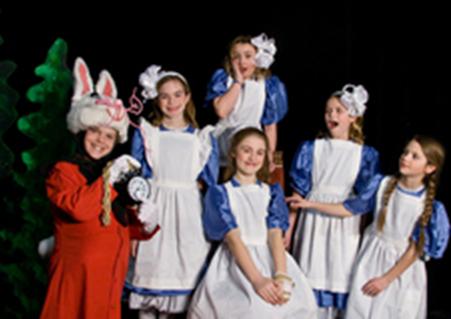 ---

"Alice in Wonderland was a big hit for us!"
Brandon Thomsen, Quincy Community Theatre, IL
---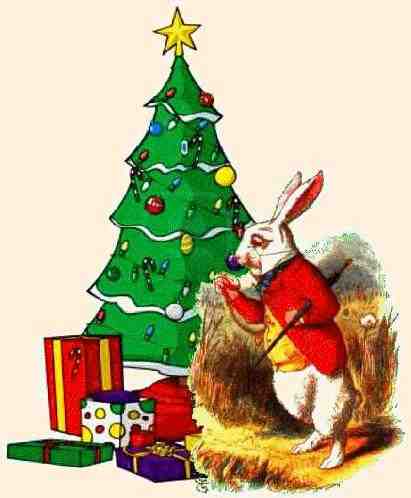 "Our community theater performed Alice in Wonderland. It was great fun and a huge hit.
The children are already asking what play we are planning next. We will definitely use ArtReach Plays again!"
Pantotoc Community Theatre, MS

---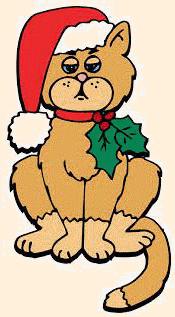 Alice in Christmas Land is easy for you to direct and your young cast to rehearse and perform.
---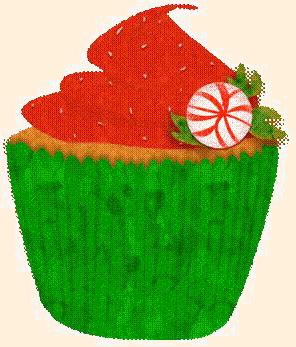 Instead of a Wonderland mushroom, Alice discovers a Christmas cupcake.
---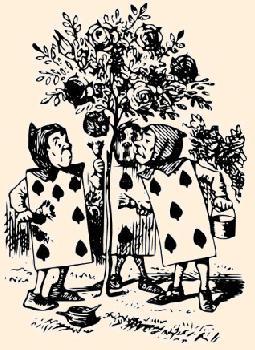 "We had about 25 speaking parts and 35 ensemble parts! We will continue to come to you for all our children's plays."
Karen Dougherty & Nancy Lockhart, Jackson School Lawrenceville, GA
---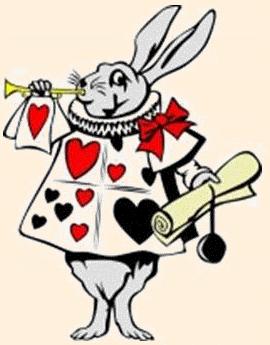 Teachers, this School Play Version of Alice in Christmas Land is written just for you and your students. Six Alices make it possible more girls (and boys!) to play the lead role. No crying about who gets to be the "star".
---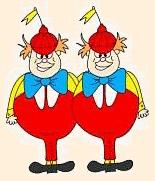 Tweedlesum and Tweedledee are a delight as they lead Alice on a flight above Christmas Land, where they see the Christmas Story come to life.
---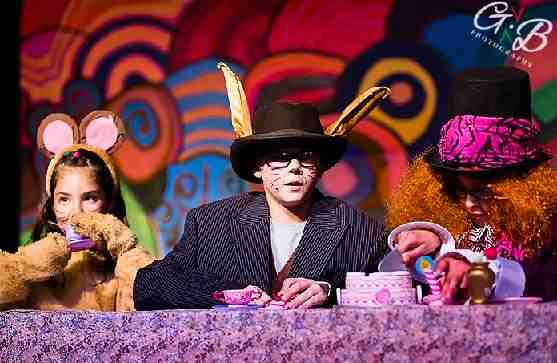 ArtReach's School Play Version, of Alice in Wonderland requires no professional experience in theatre. It is written in simple terms with lots of practical suggestions.
---

"Our Club includes 3rd through 5th graders. We love your scripts!"
Jennifer Sypert, Mesquite, Texas
---
.

Alice in Christmas Land
Christmas Musical Play for Kids to Perform
Alice in Christmas Land! A New Musical!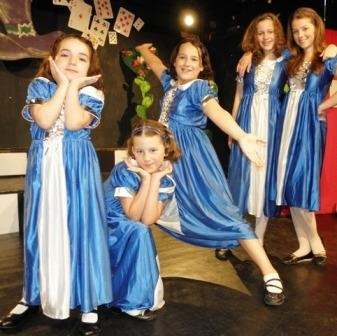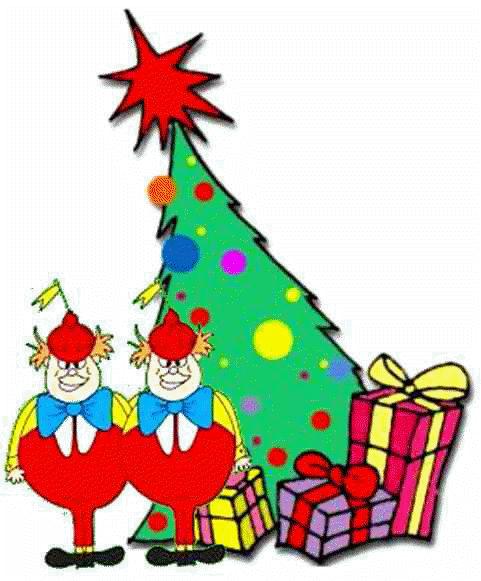 ArtReach's New Christmas Musical is here!
All your favorite characters are here! White Rabbit, Tweedledum & Tweedledee, Cheshire Cat, the Mad Hatter and 6 (count 'em 6!) Alices. Alice in Christmas Land features a large cast, hilarious comedy, audience participation and fun, easy Christmas songs for kids.

Crazy Holiday & Merry Christmas to All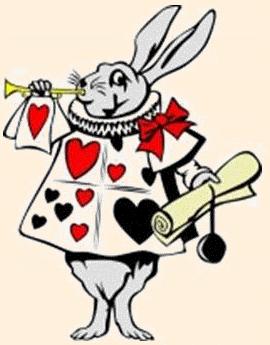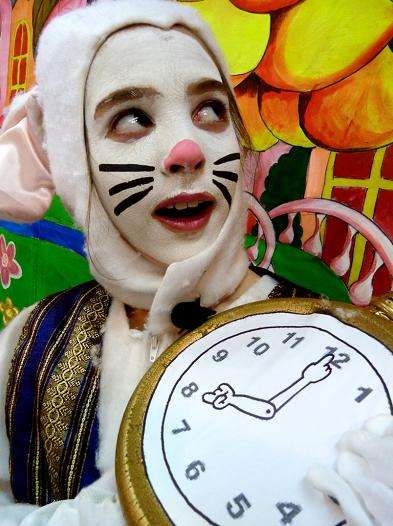 Karapiro School, Cambridge, New Zealand

If you thought Wonderland was curious wait until you visit Christmas Land! Lewis Carroll's beloved classic is adapted with an exciting Christmas twist. Familiar Christmas tunes become wonderfully surprising and hilarious holiday fun.
---

Alice Teaches Wonderland Love & Kindness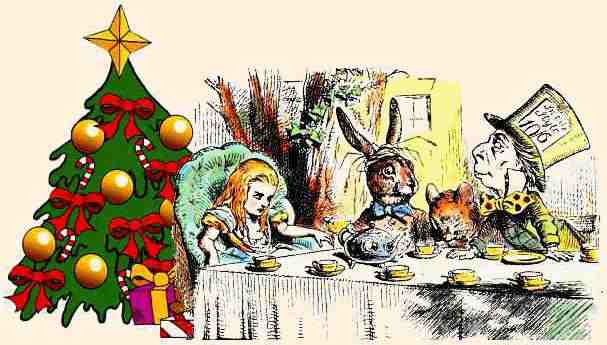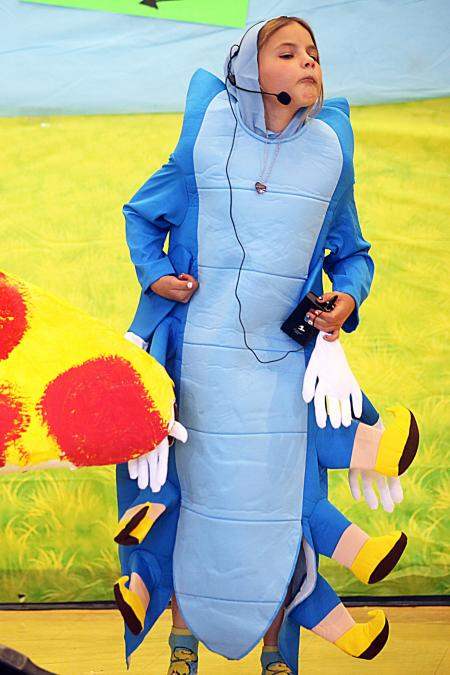 Valley View Elem School, Sierra Vista, AZ
The script follows Carroll's story as you know it, infused with holiday fun entertainment: everyone is getting ready for Christmas. The Mad Hatter has a silly tree decorating party, the Cheshire Cat can't understand why her stripes are green and red and the Queen of Hearts hasn't an ounce of holiday spirit.

Easy to Memorize & Have Holiday Fun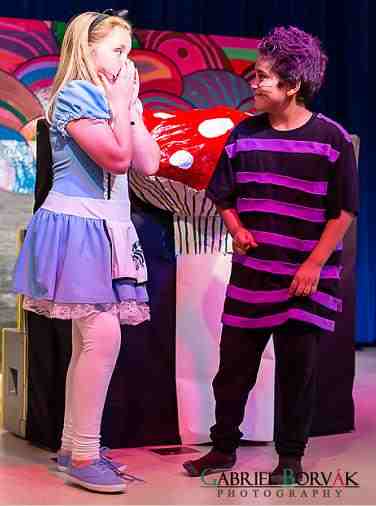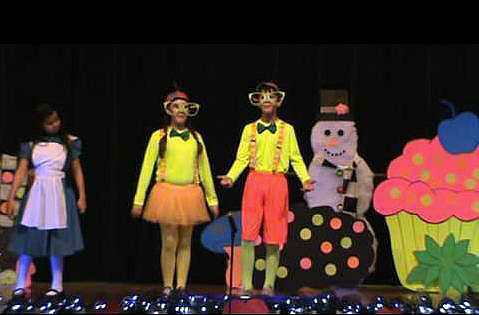 Brandenburg Elementary School, Irving TX - Lower Lake High School, CA

Curious new lyrics are set to familiar Christmas tunes: Joy to the World, Deck the Halls, We Wish You a Merry Christmas and God Bless Ye Merry Gentlemen. Perfect for a school of many faiths to celebrate the joys of the holiday together. The audience sings with the crazy cast of characters.

---

Christmas Land is Full of Laughs & Songs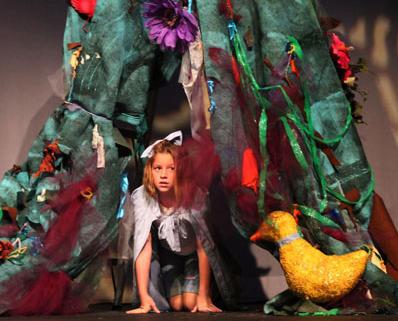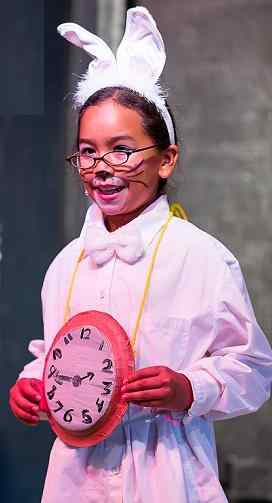 Golfshore Playhouse, FL - Brandenburg Elementary School, Irving, TX
The Queen of Hearts says: "Off with their heads!" But Alice knows the heart is most important symbol of all. And what is Christmas and Holiday spirit all about anyway? Love and kindness. At last, Alice convinces the Queen that if she uses her heart, she will be the greatest Queen of all!

Large Cast Script Includes Everyone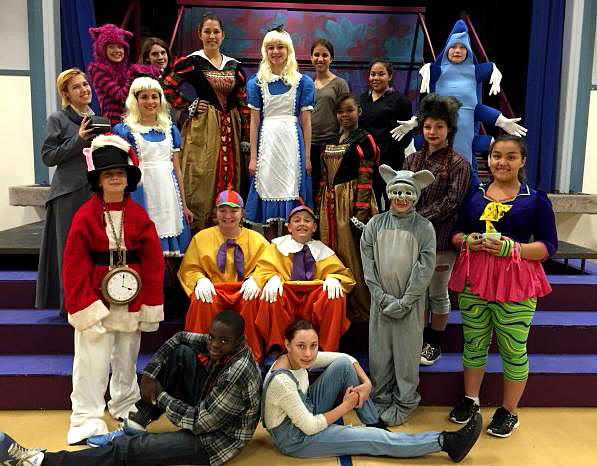 Lower Lake High School, Lower Lake CA
"We love your easy to use scripts and short lines for kids to memorize!"
Julie Echelmeier, Higginsville Theatre Company, Youth Theatre Academy
---

The School Play Package gives you the rights to adapt the play to your needs. Add songs, lines, characters. You may also make a Video/DVD of your special performance.

Written Just for Teachers & Students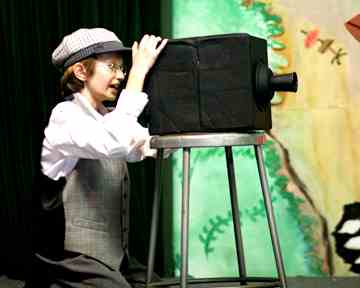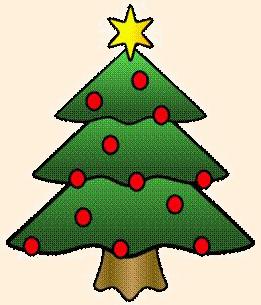 Pinecrest Elementary School Drama Club, Van Nuys, CA
Just for Kids: Speeches and vocabulary are appropriate for child performers ages 6 - 12.

A Flexible Cast of 24 or more students: (Doubling and extras possible.) Every role has a name and at least three spoken lines.

About 40-45 minutes long: Long enough to be a substantial project and short enough to accommodate your teaching schedule.

Alice can be played by up to 6 children to ensure that not one child is the "star". Don't hesitate to cast a boy as "Allen".

Easy costumes and scenery: Many suggestions on how to create or find what you need to make a great looking production without breaking your budget.

Casting Option: The script allows for six Alices
giving more girls the chance to play their favorite part.
---
There are 3 Other Versions of Alice in Wonderland from ArtReach!
School Play Version
Recommended for Elementary, Primary Schools and Middle Schools.
Flexible Cast of 22 (14 male, 8 female)
Touring Version:
Recommended for Adult Actors, Theatres, Touring to Schools.
Cast of 3 (2 male, 1 female)
Medium Version:
Recommended for Middle Schools, High Schools, Teens.
Flexible Cast of 9 (5 male, 4 female)

Internet Music Resources: Karaoke CDs & Sheet Music







Click to search Internet for karaoke cds or sheet music