'The Velveteen Rabbit' is a gentle, heartwarming musical with a very happy ending! Excellent for holiday family shows!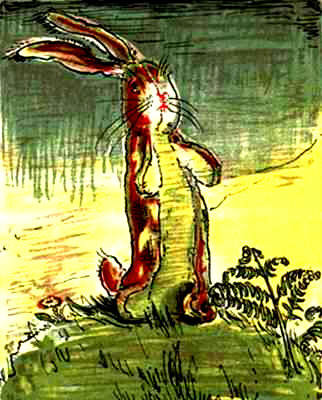 ---

Do you remember the first time you read 'The Velveteen Rabbit'? Chances are you shed a tear or two. This beautiful new musical script will bring back memories and inspire the young people in your life!
---


Easy, simplified script makes it fun for kids to learn their lines! Exciting characters and witty dialogue bring out the best in a large cast of young performers!
---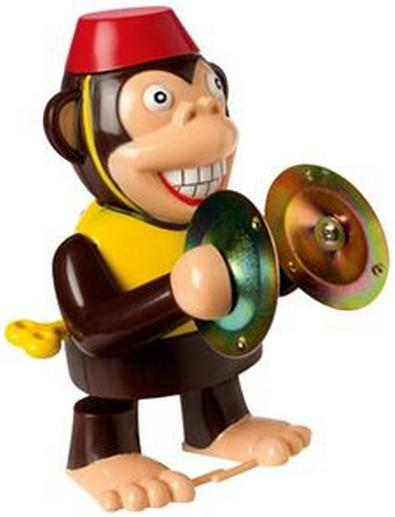 "The fanciful story of the Velveteen Rabbit continues to resonate. It offers reading to be savored by viewers and listeners of many ages."
Margaret Bush, Simmons College, Boston (School Library Journal)
---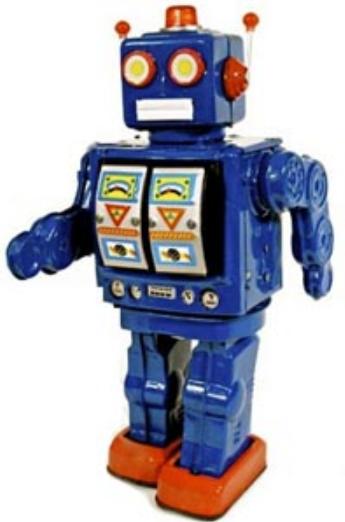 The Musical School Play Package gives you the freedom to adapt the script to your needs. Add songs, lines, characters if you like.
---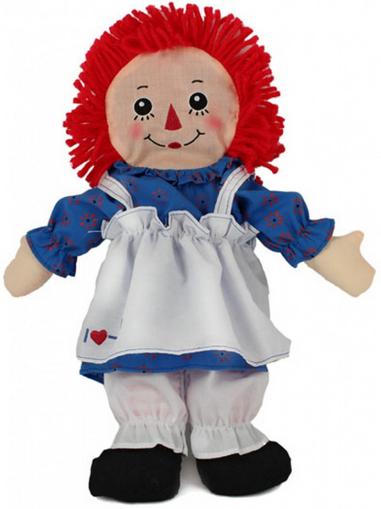 "Once you are real you can't become unreal again. It lasts for always." Margery Williams, The Velveteen Rabbit
---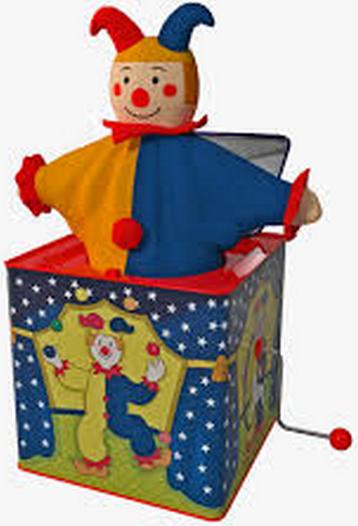 The School Play Package gives you the right to make a video/DVD of your special show!
---

Margery Williams' beautiful classic tale is one of the world's most beloved and timeless Christmas stories.
---

Great Parts for Boys and Girls: Almost every role can be played by a boy or girl with easy name changes.
---

"Once you are Real you can't be ugly, except to people who don't understand." Margery Williams, The Velveteen Rabbit
---
The Velveteen Rabbit
A New Christmas Musical for Kids!

Margery Williams' Classic Christmas Story! Adapted for Children to Perform!
FULL DOWNLOAD - Entire School Play Package with Soundtrack Files
Holiday Musical Your Kids Will Love to Perform!



Fun songs! Joyous Performances! Innovation Arts, Lexington KY
Margery Williams' heartwarming, poignant story has been adapted for children to perform at Christmas! Teachers, this beautiful script is written for a large cast with easy lines and simple songs. Perfect for the holidays, 'The Velveteen Rabbit' will leave your kids and their families enchanted and charmed.

Classic Story - Enchantment and Charm!

The Nursery Fairy, Red Birds and the Velveteen Rabbit - Innovation Arts


"Real isn't how you are made," said the Skin Horse. "It's a thing that happens to you. When a child loves you for a long, long time, not just to play with, but REALLY loves you, then you become Real."
---

It's Christmas! When the little stuffed Rabbit shows up under the tree, the other toys laugh at him. But Skin Horse, the shabbiest and wisest toy in the nursery, tells him to be patient.

Christmas Joy - Straight to Your Heart!
PACE School of Performing Arts, Schaberle Studio, NYC

"What a wild ride! The Velveteen Rabbit was such a fun way to end my second to last semester at Pace, and I couldn't have asked for a better experience."
Allie Marotta, PACE School, New York, NY

A Stuffed Toy's Dreams Come True!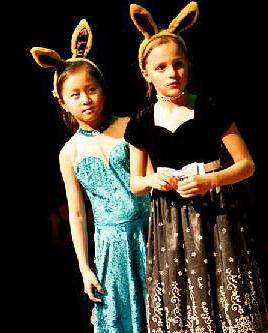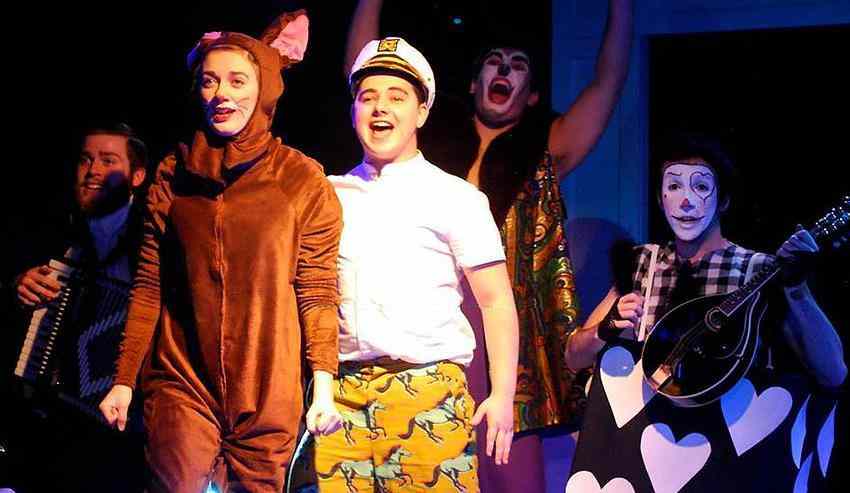 PACE School of Performing Arts, Schaberle Studio, NYC
---

Velveteen Rabbit is the Boy's true friend, staying by his side through thick and thin. During his illness, the boy has exciting dreams of going to the sea! He and his toy Rabbit have
a comic, swashbuckling adventure!

Easy for Kids to Learn, Perform and Enjoy!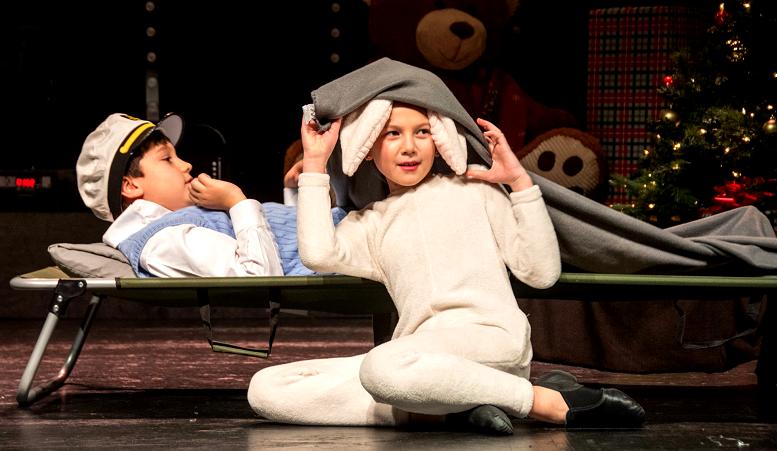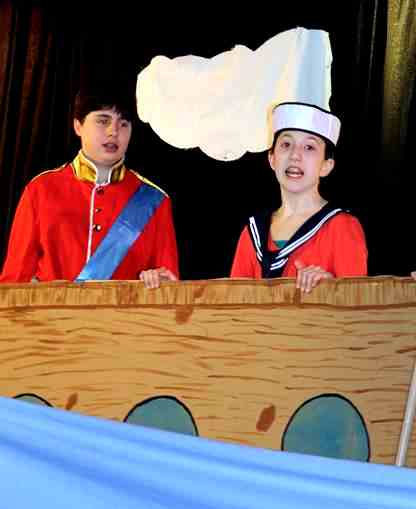 The Boy dreams of exciting adventure at sea! Sioux Center, IA
At last, at last! The hopeful Rabbit meets the Nursery fairy who uses her magic to make him Real!

Toys & a Magic Fairy are Fun Roles for Kids!

Toy Soldier, Nursery Fairy help the stuffed rabbit become real.

---

This innovative, creative script is full of lively action, comedy and tender moments! Storytellers are Toys that keep the action moving and help the audience sing familiar songs with the cast! Raggedy Anne, Tin Soldier, Robot, Jack-in-the-Box and Pin-the-Tail Donkey are great characters for young kids!

"Our after-school students love your plays! Thank you for all you do!"
Courtney Susman of Greenbrier Valley Theatre (WV)

Great Fun Parts for All Your Students!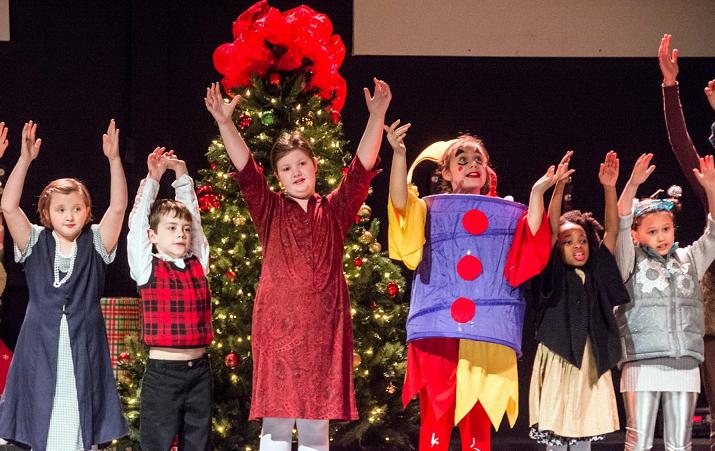 Large Cast for Lots of Talented Kids! Innovation Arts, Lexington KY
"The Velveteen Rabbit afforded our students the opportunity to bring the many sweet, vivacious characters of the story to life using their unique talents and personalities. Toys, animals, humans, and even a magical fairy are all a part of this whimsical holiday tale. The message is that growing up is not an end but a hopeful beginning, full of promise. Our students had so much fun bringing this charming story to life!"
Mary Joy Nelson, Executive Director, InnOVATION Arts Academy, Lexington, KY

---

Before there was Disney's Toy Story, The Velveteen Rabbit taught readers how toys are forever when their children really love them. ArtReach's newest play provides heartwarming moments of dramatic magic. Life-long fans will enjoy the tender, happy ending!

Just for Kids: Speeches and vocabulary are appropriate for child performers ages 6 - 14. Glossary included in Teachers Guide.

A Flexible Cast of 25 Students: Easily adapted for a smaller or larger cast. Add as many roles as you like! Casting suggestions in the script.

No One Child is a Star! Every role is has a lines and a unique character.

About 45-55 minutes long: Long enough to be a substantial project and short enough to accommodate your teaching schedule. This is also an ideal length for a young audience.

Easy Costumes and Scenery: Many suggestions on how to create or find what you need to make a great looking production without breaking your budget!

A Musical Soundtrack: A beautiful soundtrack is included in the School Play Package with sound effects and backing tracks. All songs are set to familiar Christmas music, making it easy for kids to learn and sing.

Internet Music Resources: Karaoke CDs & Sheet Music







Click to search Internet for karaoke cds or sheet music